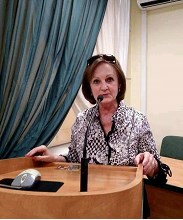 Shapinskaya Ekaterina Nikolaevna,
Doctor of Philosophy, Professor,
Russian State University of Physical Education,
Sport, Youth and Tourism.
e-mail: reenash@mail.ru
Culture of everyday life
Part 2. Everyday life, society and challenges of the time
Abstract. In the second part of the article, special attention is paid to the connection of everyday life with social institutions, especially such as education and mass media. The problems facing these institutions in the era of globalization and digitalization, the processes that have changed both these institutions and the way of life of most people, especially the "digital generation", are revealed. Various forms of daily activities and their transformations under the influence of modern technologies are considered. Consumerism is analyzed as the most important aspect of people's daily life from the point of view of its impact on modern society. In conclusion, the need for exits from the daily routine, embodied in various forms of escapism, is justified.
Keywords: Culture of everyday life, social institution, education, mass media, information society, technology, digitalization, game, physicality, consumerism, escapism


[1] Flier A. Theory of culture. Moscow: Soglasie, 2019. S. 245.
[2] Ibid. P. 246.
[3] Harari Y. N. 21 lessons for the twenty-first century. M.: Sinbad, 2020. P. 12.
[4] Ibid. P. 311.
[5] Ibid. P. 312.
[6] Ibid. P. 313.
[7] Bell D. the Coming of post-industrial society. Preface to the Russian edition of 1999. M., 1999.
[8] Wright Ch. Mass Communication. A Sociological Perspective. N.-Y., 1968. P. 13.
[9] Orlova E.A. Relations between ordinary and specialized levels of culture // Morphology of culture: structure and dynamics. M.: Nauka, 1994. 414 p.
[10] Horkheimer M., Adorno T. Dialectics of Enlightenment. M.-St. Petersburg: Medium-Juventus, 1997. pp. 149-210.
[11] Baudrillard J. Consumer Society. M.: Cultural Revolution; Republic, 2006. p. 16.
[12] Ibid. p. 70.
[13] Ibid. P. 17.
[14] Harari Yu.N. Sapiens. A Brief History of mankind. Moscow: Sinbad, 2021. p. 450.
[15] Pine J. The economy of impressions. Moscow: Intellectual Literature, 2020. 384 p.
[16] Shapinskaya E.N. Journey to the East as a phenomenon of tourist escapism// Culture of culture. 2017. No. 2 [Electronic resource]. URL http://cult-cult.ru/a-trip-to-the-east-as-a-phenomenon-of-tourist-escapism/
[17] Shapinskaya E.N. Escapism in the space of mass culture // Yaroslavl Pedagogical Bulletin. 2019. No. 1 (106). pp. 180-186.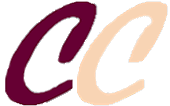 ISSN 2311-3723
Founder:
OOO «Soglasie» publisher
Publisher:
Scientific Association of Culture Researchers
Official registration № ЭЛ № ФС 77 – 56414 от 11.12.2013
The magazine is indexed:

Issued quarterly in electronic form only
Issue produced by:
Editorial Director
A. Flier
Editor in Chief
T. Glazkova
Head of IT Center
A. Lukyanov
Our banner:

Our e-mail:
cultschool@gmail.com
OUR PARTNERS: