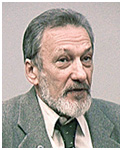 Rozin Vadim Markovich,
Doctor of Philosophy, Professor,
Leading Researcher,
Institute of Philosophy of
the Russian Academy of Sciences
e-mail: rozinvm@gmail.com
From Literary Text to Philosophical Reflection of Post-Cultural Art and Industry
(Thoughts on E. Shapinskaya's book "Music for All the Time: Classical Heritage and Modern Culture")
(Part 1)
Abstract. The article discusses a new book by E. Shapinskaya. It consists of two logical parts. The first part contains a new understanding of art, which involves modern mass communications and practice, called by the author "cultural production (industry)". This context makes significant a presentation which includes development of interpretations and their implementation (staging and performance). The concepts of presentation and artistic production
are being analyzed as the central ones. The author also focuses on issues requiring further research, particularly, features of working and arguable modernizations, differentiation of types of culture (romanticism, modernism, postmodernism, postculture), the nature of generalizations.
The second part suggests, with view of the given concepts and differentiations, analysis and interpretations of classical operas, with rich foreign and national resources, as well as the author's impressions, being involved. Shapinskaya's methodology includes problamatization, comparative analysis of cultures, criticism, development of interpretations and new concepts, interdisciplinary approach under the umbrella of philosophy of art. The author of the article uses
a similar methodology in connection with Shapinskaya's research. The research revealed new representations and questions viewed by E. Shapinskaya. The most significant are two groups, with the first being related to new perception of art, the second one – concrete reconstructions and comments on classical operas. The research also resulted in a statement of issues requiring to be further investigated.
Key words: representation, interpretation, presentation policy, culture, postculture, cultural industry, modernization, generalization, methodology, text, work.
[1] Shapinskaya Е.N. Music for all the time: classical heritage and modern culture. Yaroslavl: RIO YaGPU, 2015. P. 247.
[2] Ibid., p. 248.
[3] Ibid., p. 301.
[4] Ibid., p. 114.
[5] Ibid., p. 17, 18, 27, 145.
[6] Ibid., p. 245.
[7] Ibid., p.125.
[8] Ibid., p. 180.
[9] Ibid., p. 10.
[10] Ibid.
[11] Ibid., p. 179.
[12] Neretina S.S. Points on views. St. Petersburg.: RHGA, 2005. P. 230, 231, 258, 271, 273.
[13] Shapinskaya Е.N. Op. cit., p. 212.
[14] Rozin V.M. Theoretical and applied culturology. Moscow: Gardariki, 2007. P. 306-324.
[15] Rozin V.M. The death of culture. Long live culture // Polignosis. 2009. № 4.
[16] Shapinskaya Е.N. Op. cit., p. 101-102, 181.
[17] Ibid., p. 69.
[18] Ibid.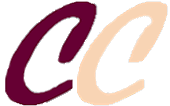 ISSN 2311-3723
Founder:
OOO «Soglasie» publisher
Publisher:
Scientific Association of Culture Researchers
Official registration № ЭЛ № ФС 77 – 56414 от 11.12.2013
The magazine is indexed:

Issued quarterly in electronic form only
Issue produced by:
Editorial Director
A. Flier
Editor in Chief
T. Glazkova
Head of IT Center
A. Lukyanov
Our banner:

Our e-mail:
cultschool@gmail.com
OUR PARTNERS: