Hypotheses:
THEORY OF CULTURE
A. Ya. Flier. Paradigms and Schools of the Theory of culture of modern Russian cultural studies
Discussions:
IN THE SEARCH FOR THE MEANING OF HISTORY AND CULTURE (A. Ya. Flier's Section)
N. A. Khrenov. Between America and China: the Concept of the "Other" in the Formation and Transformation of the Civilizational Identity of Russia (continued)
V. M. Rozin. The Mission of Russia and its Relations to Europe in the Diaries of the Writer by F. M. Dostoevsky
T. V. Glazkova. The main concepts of Russian culture in the education system
Analytics:
HIGH ART IN THE CULTURE OF MODERNITY (E. N. Shapinskaya's Sectoin)
E. N. Shapinskaya. Spaces of consumerism in popular culture: shopping center in an urban environment
CULTURAL REFLECTIONS
N. A. Khrenov. How to think of going beyond the boundaries of culture: Systemic and non-systemic levels of cultural functioning (beginning)
M. I. Kozyakova. Cultural Studies – yesterday, today, tomorrow
V. I. Grachev. The phenomenology of sociocultural communication as a special Substance of Culture
REPUBLIKATSIYA
A. Ya. Flier. Woman as a cultural text
---
Announcement of the next issue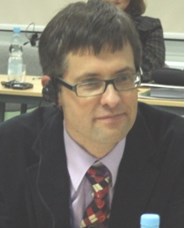 Gorin Dmitryi Gennadyevitch,
Doctor of Philosophy,
Head of Chair of Social and Humanitarian Disciplines
the Russian Presidential Academy of
National Economy and Public Administration
Bryansk branch
e-mail: dm.gorin@mail.ru
Interaction and Identity
in the Context of Specificity of Representation of Place in Russian Culture
Abstract. The article tracks the history of establishing population in the habitation places by Russian state, as well as its hampering migration, imposing "local" identity and cultural unification. The author stresses the illusiveness of success of this idea, becoming much more ephemeral in the context of modern cultural synthesis.

Keywords. Culture, establishment of population, local identity, prohibition on migration, cultural unification.
[1] The Power of Place: Bringing Together Geographical and Sociological Imaginations / Eds. J. Agnew, J. Duncan. Boston: Unwin Hyman, 1989.
[2] Berdyaev N.А. The Destiny of Russia. М.: MGU Publishing House, 1990. P. 71.
[3] Shils E. Centre and Periphery / American Sociology: Prospects, Problems, Methods. М.: Progress, 1972. P. 341-359.
[4] Singer M. When a Great Tradition Modernizes: An Anthropological Approach to Indian Civilization. New York & London: Praeger, 1972.
[5] Eisenstadt S. Revolution and the Transformation of Societies: a Comparative Study of Civilizations. Transl. by A. Gordon, ed. by B. Erasov. М.: Aspekt Press, 1999. P. 174.
[6] Life Changing 1980s and the USSR Non-Official Art / Collected Works, compiling ed. G. Kiesewalter. М.: Novoye Literaturnoye Obozreniye, 2014.
[7] On Tsars, Society and Authoritative Modernization. A Conversation with Alexander Ausan // Reserve Stock: Debates on Policy and Culture. 2006. № 6 (050). P. 71-72.
[8] Lossky N.О. The Character of Russian People // Lossky N.О. Conditions for Absolute Good : The Fundamentals of Ethics; The Character of Russian People. М.: Politizdat, 1991. P. 276.
[9] Vodarsky Ya. Ye. Population of Russia over 400 Years. М.: Prosvesheniye, 1973. P. 66.
[10] Paperny V. Culture Two. М.: Novoye Literaturnoye Obozreniye, 2006. P. 330-343.
[11] Eisenstadt S. Op. cit., p. 282.
[12] Deleuze G. The Logic of Sense: М.: Raritet; Yekaterinburg: Delovaya Kniga, 1998.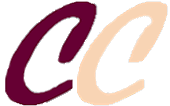 ISSN 2311-3723
Founder:
OOO «Soglasie» publisher
Publisher:
Scientific Association of Culture Researchers
Official registration № ЭЛ № ФС 77 – 56414 от 11.12.2013
The magazine is indexed:

Issued quarterly in electronic form only
Issue produced by:
Editorial Director
A. Flier
Editor in Chief
T. Glazkova
Head of IT Center
A. Lukyanov
Our banner:

Our e-mail:
cultschool@gmail.com
Our Facebook account: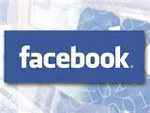 OUR PARTNERS: