Hypotheses:
THEORY OF CULTURE
A. Ya. Flier. Local cultural system: sustainability factors


Discussions:
In SEARCH of the MEANING of HISTORY and CULTURE (A. Ya. Flier's Section)
V. M. Rozin. Conceptualization of G. R. Baltanova Muslim women and culture
N. A. Khrenov. On the history of the formation of the science of culture: Oswald Spengler (to the 100th anniversary of the book «the Decline of Europe»)
M. I. Kozyakova. Synesthesia in the postmodern era: aesthetics déjà'vu


Analytics:
HIGH ART IN a CULTURE of MODERNITY (E. N. Shapinskaya'sSectoin)
E. N. Shapinskaya. Bulgarian culture in Russia: traditions and modernity (interview with Maya Pramatarova)
E. N. Shapinskaya. Digital history: the future of our past
CULTURAL REFLECTIONS
N. A. Khrenov. Culture and play: activation of the gaming instinct in the era of transition from the middle ages to Imperial Russia (end)
V. I. Grachev. Information-rhizomorphic basis of communicative paradigm of modern culture. Three
A. Ya. Flier. Culture and the problem of the noosphere: it is not necessary to make a fairy tale come true

NEW BOOK

A. Ya. Flier. Theory of culture

---
Announcement of the next issue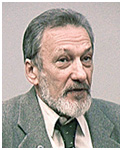 Rozin Vadim Markovich,
Doctor of Philosophy, Professor,
Leading Researcher,
Institute of Philosophy of
the Russian Academy of Sciences
e-mail: rozinvm@gmail.com
Scenarios of understanding existence
Abstract. The article discusses two main subjects - the efficiency of social projects (transformations) and the ability of the individual to influence social processes. The author shows that although development necessarily involves social projects, most of them are not realizable, or do not lead to the expected results. The question arises whether there occurs any progress in history - not a technical, but a cultural one. According to the author, cultural progress does occur due to two main processes. The first one engages activity and creativity of philosophers, scientists, artists, engineers and others who are concerned about it, i.e. work for culture and human being, confronting destructive actions of some people. The second one involves competition of societies. Societies, based on the counter-cultural ideas, were destroyed (for example, Nazi Germany) or transformed, which made them lost the competition (the USSR). As for the individual's life strategy, even in the "resourceful state" that blocks his freedom, the way out is to realize yourself, work for culture and human being, for the benefit and morality, to develop critical thinking, without which it is impossible today to understand what is happening.
Keywords. being, understanding, freedom, government, power, elite, personality, project, realization.
[1] Braun (Zhеshko) I. Saul Alinsky's Model of Oganization // The Philosophy а Management: methodological Questions and Project. М.: IFRAN, 2013. P. 227.
[2] Remtchukov K. A Special View. Echo of Moscow broadcast 11 May, 2015. URL: http://echo.msk.ru/programs/personalno/1546112-echo/
[3] Ibid.
[4] See my article on war: Rozin V.M. Sociocultural Analysis of the Campaigns of Alexander the Great and Reflection on the Essence of War // Culture and Art. 2015. № 4.
[5] Plato. Republic. Collected works in 3 volumes. Vol. 3. М.: Mysl, 1994. P. 281.
[6] Marx K. Capital. Vol. 1. М.: Politizdat, 1978. P. 246.
[7] Braun (Zhеshko) I. Op. cit., p. 195.
[8] Ibid., pp. 217-218.
[9] Ibid., pp. 226-227.
[10] Shedrovitsky G.P. Na Doskah. G. Shedrovitdky's Public Lectures on Philosophy. М.: ShKP Publishing House, 2004. Pp. 65, 103.
[11] Sociocultural Utopias of the 20th Century. Issue 4. М.: Nauka, 1987. P. 46.
[12] Plato. Op. cit., pp. 417, 418-419.
[13] Plato. Regulations. Collected works: In 3 vol. Vol. 4. М.: Mysl, 1994.
[14] Bauman Z. Modernity and the Holocaust. М.: Evropa, 2010. Pp. 140, 117.
[15] Shedrovitsky G.P. I Have Always Been an Idealist. 2d edition. The Shedrovitsky Institute for Development, 2012. Pp. 212-213.
[16] Zimmel G. The Crisis of Culture // Zimmel G. Selected collected works: In 2 vol. М.: Yurist, 1996.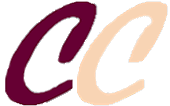 ISSN 2311-3723
Founder:
OOO «Soglasie» publisher
Publisher:
Scientific Association of Culture Researchers
Official registration № ЭЛ № ФС 77 – 56414 от 11.12.2013
The magazine is indexed:

Issued quarterly in electronic form only
Issue produced by:
Editorial Director
A. Flier
Editor in Chief
T. Glazkova
Head of IT Center
A. Lukyanov
Our banner:

Our e-mail:
cultschool@gmail.com
Our Facebook account: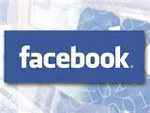 OUR PARTNERS: