Hypotheses:
CULTURE AS A REGULATOR OF SOCIAL CONSCIOUSNESS
А.Y. Flier. What Is Good and What Is Bad in Terms of Culture
Discussions:

SEARCHING THE MEANING OF HISTORY AND CULTURE (A. Flier's Section)
А.А. Pelipenko. Crisis of Logocentrism as an Evolution Stage
А.Y. Flier. The Portrait of History with Culture on Its Knees
N.А. Khrenov. Philosophy of Art in View of the Appearance of Culture Concept (Part 1)
Analytics:
HIGH ART IN CONTEMPORARY CULTURE (E. Shapinskaya's Section)
E.N. Shapinskaya. Mass Culture: Essay on Theories. Origins
E.N. Shapinskaya, Ye.S. Tsodokov. Opera Paradox-3. Opera in the Post-Culture Period: Transformation of the Cultural Form or the Death of the Genre?
To the 260th Anniversary of W.A. Mozart: a Story of a Portrait
SOCIAL VALUE OF CULTURE AND CULTUROLOGY: CONCEPTS OF THE NEW AGE
Materials of the conference in the Moscow State Institute of Culture dedicated to the 100th anniversary of A.I. Arnoldov
D.G. Gorin. The Unalienable and Extraneous in Prospect of Openness and Closedness of Contemporary Cultures
I.V. Malygina. The Russian Identity in the Context of Civilizational Rift Between the West and the East
M.I. Kozyakova. Social Helpfulness of Culture: Values and Meaning of a "National Project"
VARIETY OF CULTURAL MEANINGS
V.М. Rozin. Scenarios of understanding existence
N.А. Khrenov. Culture and Utopia: Medieval Complex of Utopism in the History of Russia (Part 1)
P. Ye. Tsarkov. Anthropology of Tourism: Theoretical and Methodological Aspects of Organizing Tourist Space in Urban Environment
T.V. Glazkova. Character and Role of Father in Russian Culture
Information:
REVIEWS, INFORMATION, MATERIALS
V.М. Rozin. From Literary Text to Philosophical Reflection of Post-Cultural Art and Industry (Thoughts on E. Shapinskaya's book "Music for All the Time: Classical Heritage and Modern Culture") (Part 2 (Ending))

---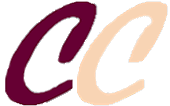 ISSN 2311-3723
Founder:
OOO «Soglasie» publisher
Publisher:
Scientific Association of Culture Researchers
Official registration № ЭЛ № ФС 77 – 56414 от 11.12.2013
The magazine is indexed:

Issued quarterly in electronic form only
Issue produced by:
Editorial Director
A. Flier
Editor in Chief
T. Glazkova
Head of IT Center
A. Lukyanov
Editor
E. Borisova
Our banner:

Our e-mail:
cultschool@gmail.com
Our Facebook account: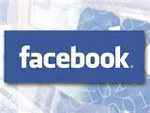 OUR PARTNERS:






---