Hypotheses:
THEORY OF CULTURE
A. Ya. Flier. Paradigms and Schools of the Theory of culture of modern Russian cultural studies
Discussions:
IN THE SEARCH FOR THE MEANING OF HISTORY AND CULTURE (A. Ya. Flier's Section)
N. A. Khrenov. Between America and China: the Concept of the "Other" in the Formation and Transformation of the Civilizational Identity of Russia (continued)
V. M. Rozin. The Mission of Russia and its Relations to Europe in the Diaries of the Writer by F. M. Dostoevsky
T. V. Glazkova. The main concepts of Russian culture in the education system
Analytics:
HIGH ART IN THE CULTURE OF MODERNITY (E. N. Shapinskaya's Sectoin)
E. N. Shapinskaya. Spaces of consumerism in popular culture: shopping center in an urban environment
CULTURAL REFLECTIONS
N. A. Khrenov. How to think of going beyond the boundaries of culture: Systemic and non-systemic levels of cultural functioning (beginning)
M. I. Kozyakova. Cultural Studies – yesterday, today, tomorrow
V. I. Grachev. The phenomenology of sociocultural communication as a special Substance of Culture
REPUBLIKATSIYA
A. Ya. Flier. Woman as a cultural text
---
Announcement of the next issue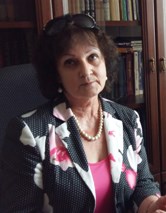 Shapinskaya Ekaterina Nikolaevna,
Doctor of Philosophy, Professor,
Russian State University of Physical Education,
Sport, Youth and Tourism.
e-mail: reenash@mail.ru
A Trip to the East as a Phenomenon of Tourist Escapism
Abstract. The article discusses the phenomena of tourist escapism as a craving for travel to avoid daily routines. Due to profit-seeking tourism industry, the image of East seems to be the most exotically attractive for tourists. The author analyses the historical formation of the image of East
in culture, the modern myth on East which has firmly established in mass consciousness, particularly due to possibilities of virtual space being an extensive myth-propagator.

Keywords. escapism, romanticism, mythologization, everyday culture, routine, travel, virtual culture, tourist industry.

[1] См. Grabern N. Tourism: The Sacred Journey // Hosts and Guests: The Anthropology of Tourism. Philadelphia, 1989. Cited after: Solovyeva А.N. Ethniciy and Culture. Arkhangelsk: PGU, 2009. P.150
[2] Le Goff J. Medieval Civilization. М.: Progress-Akademiya, 1992. P. 126.
[3] Ibid. P. 127.
[4] Ibid. P. 128.
[5] Cited after: Magical Countries, Other Worlds and Their Inhabitants. Encyclopedia. SPb.: Азбука-классика, 2009. P. 3499.
[6] Ibid. P. 210.
[7] Ibid. P. 212.
[8] Afanasyi Nikitin's Journey Beyond Three Seas. L.: Nauka, 1986. P. 47.
[9]See: Gerdner I.G. Ideas on Philosophy of Human History. М.: Nauka, 1977.
[10] Ibid. P. 305.
[11] Ibid. P. 310.
[12] Goethe J. W. West-Eastern Diwan. М.: Nauka,1988. P. 311.
[13] Khrenov N.A. From the Age of Unconscious Myth-Making to the Age of Myth Reflection // The Myth and Creative Mind of the 20th century. М.: GII, 2011. P. 59.
[14] Voloshin М. Creation of Images. L.: Nauka, 1988. P.78.
[15] Ibid. P. 79.
[16] Kotchik O.Ya. The World of Gauguin. М.: Iskusstvo, 1991. P. 74.
[17] Voloshin М. Op. cit. P. 81.
[18] Barthes R. Mythologies. М.: the Sabashnikovs Publishing house, 1996. P. 205.
[19] Ibid. P. 206.
[20] Baudrillard J. The Transperancy of Evil. М.: Dobrosvet, 2009. P. 220.
[21] Ibid. P. 221.
[22] Ibid. P. 222.
[23] Magical Countries, Other Worlds and Their Inhabitants. P. 128.
[24] See: http://www.poklonnik.ru/site.xp/050050056124.html
[25] Wise Advice of Saint Theophan from Vishensky Secluded Cave. М.: Pravilo veri, 1998. P. 96.
[26] Ibid. P. 503.
[27] O'Connor S. Postmodernist Culture. Oxford: Blackwell, 1997. Р. 266.
[28] Baudrillard J. Op. cit. P. 200.
[29] Solovyova А.N. Op. cit. P. 153.
[30] Harvey D. The Condition of Postmodernity. Cambridge, USA: Blackwell, 1992. Р. 301.
[31] Ibid.
[32] Baudrillard J. Op. cit. P. 222.
[33] Solovyova А.N. Op. cit. P. 152.
[34] Baudrillard J. Op. cit. P. 222.
[35] Khrenov N.А. Op. cit. P. 51.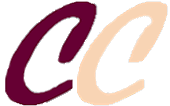 ISSN 2311-3723
Founder:
OOO «Soglasie» publisher
Publisher:
Scientific Association of Culture Researchers
Official registration № ЭЛ № ФС 77 – 56414 от 11.12.2013
The magazine is indexed:

Issued quarterly in electronic form only
Issue produced by:
Editorial Director
A. Flier
Editor in Chief
T. Glazkova
Head of IT Center
A. Lukyanov
Our banner:

Our e-mail:
cultschool@gmail.com
Our Facebook account: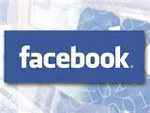 OUR PARTNERS: