New Year's greetings (In Russian)
Hypothesis:
The 70th ANNIVERSARY of A. Y. FLIER
O. N. Volkostrelov, A. Ya. Flier. Culture is a program of group adaptive behavior of people. Interview
I. M. Bykhovskaya, O. I. Goryainova. Socialization and inculturation of the individual: a comparative analysis of socially significant practices
G. V. Drach. On cultural variability and social dynamics (referring to the works of A. Ya. Flier)
A.V. Kostina. A. Ya. Flier's concept of culture and its role in the development of Russian cultural studies
Discussions:
IN SEARCH OF THE MEANING OF HISTORY AND CULTURE (A. Ya. Flier's Section)
V. M. Rozin. From the culture of modernity to the "post-culture"
N. A. Khrenov. Between america and china: the concept of the "other" in the formation and transformation of russia's civilizational identity (beginning)
Analytics:
HIGH ART IN a CULTURE of MODERNITY (E. N. Shapinskaya's Sectoin)
E. N. Shapinskaya. "Ah, it's not hard to deceive me..." Love games in cyberspace
CULTURAL REFLECTIONS
N. A. Khrenov. Culture and historical memory (beginning)
A. Ya. Flier. Power and culture: self-organization of society according to the model of vertical hierarchy
---
Announcement of the next issue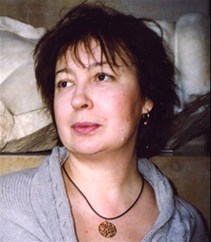 Lukina Natalia Yuryevna,
bibliographer and art critic,
St. Petersburg,
e-mail: natlukina@list.ru
ABOUT THE BEAUTY OF ANTIQUE STATUES, PICASSO AND TRAFFIC LIGHTS
Abstract. The article is devoted to the eternal themes of beauty and the meaning of art. Comparing the beauty of the works of antiquity and the contemporary state of art, the author comes to the sad conclusion that the actual concepts are meaningless and to another, optimistic conclusion about the eternity of the ideals of beauty.
Keyword. Antique art, actual art, will and representation, conceptualism, beauty, aesthetic ideal

[1] Dostoevsky F. M. The Karamazov Brothers. Book 3, Ch. III.
[2] Mâle É. L'art allemande etl'artfrançais du MoyenÂge. Paris: Colin, 1917. Pp. 242-243.
[3] Bulgakov S. N. Non-evening light. Contemplation and speculation. M.: Republic, 1994. Pp. 200-201.
[4] Rozanov V.V. Religion and culture. Digest of articles. SPb: Publishing House of P. Pertsov, 1899. P. 162.
[5] Wipper B. R. Articles about art. M.: Art, 1970. P. 167.
[6] Andreeva E. Yu. Everything and Nothing: Symbolic figures in the art of the second half of the 20th century. SPb: Ivan Limbach Publishing House, 2011.
[7] Yakimovich A. K. New Time. Art and culture of the XVII — XVIII centuries. SPb: Azbuka-Classic, 2004. Pp. 45-46.
[8] Kyung A, Cerasi J. Who's Afraid of Contemporary Art? Guide to the world of contemporary art from A to Z. M.: Ad Marginem, 2018. P. 45
[9] De Duve, Th. In the Name of Art. To the archeology of our time. M.: Higher School of Economics, 2014. P. 12.
[10] Levitt S. Paragraphs on conceptual art. Moscow Art Journal. 2008. No. 69. November. URL: http://xz.gif.ru/numbers/69/paragr-concept/
[11] The artist glued a banana to the wall and sold it twice for $ 120 thousand. Weekly "Zvezda" 8.12. 2019. URL: https://tvzvezda.ru/news/vstrane_i_mire/content/2019128250-nI9ez.html
[12] Pochhua L. Aesthetics of failure Maurizio Cattelana. 2018. URL: https://birdinflight.com/en/pochemu_eto_shedevr/20180830-kattelan.html
[13] Losev A. F. The historical meaning of R. Wagner's aesthetic worldview. In: R. Wagner. Selected works. M.: Art, 1978. P. 36.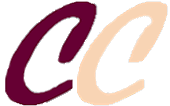 ISSN 2311-3723
Founder:
OOO «Soglasie» publisher
Publisher:
Scientific Association of Culture Researchers
Official registration № ЭЛ № ФС 77 – 56414 от 11.12.2013
The magazine is indexed:

Issued quarterly in electronic form only
Issue produced by:
Editorial Director
A. Flier
Editor in Chief
T. Glazkova
Head of IT Center
A. Lukyanov
Our banner:

Our e-mail:
cultschool@gmail.com
Our Facebook account: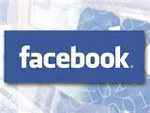 OUR PARTNERS: