Hypotheses:
THEORY OF CULTURE
A.A. Pelipenko. Concepts of evolution and development in the semantic theory of culture
Discussions:
IN SEARCH OF THE MEANING OF HISTORY AND CULTURE (A.Ya. Flier's section)
A.Ya. Flier. Historical evolution of cultural society
A.Ya. Flier. The essence of culture
N.A. Khrenov. A sociological turn in science. About the art of the XIX century: I. Ten's concept as an anticipation of the cultural turn (ending)
V.M. Rozin. Existential choice or conscious construction of one's own life (in the footsteps of Edith Eva Egert's book "Choice")
Analytics:
CULTUROLOGICAL REFLECTIONS
A.Ya. Flier. Cultural dimension of lifestyle
N.A. Khrenov. A man in a pandemic situation: excursions into history (ending)
V.M. Rozin. Digitalization in education (following the research "Difficulties and prospects of digital transformation of education")
---
Announcement of the next issue

Aesthetics in Contemporary World,
Its Role in Cultivation of the Understanding of Beauty and Moral Values.
Interview with E.Y. Basin
Abstract:
The interview discusses the problem of necessity and importance of aesthetic education of young people nowadays, on how to overcome the crisis of aesthetics as a science and as a worldview, on the need for beauty in everyone's life.
Keywords:
Aesthetics, sense of beauty, aesthetic education, worldview crisis.
[1] "Mark Zakharov tells, what it means to be an actor." URL:
http://www.treko.ru/show_article_1433
[2] Shapinskaya E.N. Opera in the Context of Post-Culture: a Game with a Classics and Conflict of Interpretations // Culture and Art, 2013. № 3 (15), P. 255-267.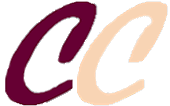 ISSN 2311-3723
Founder:
OOO «Soglasie» publisher
Publisher:
Scientific Association of Culture Researchers
Official registration № ЭЛ № ФС 77 – 56414 от 11.12.2013
The magazine is indexed:

Issued quarterly in electronic form only
Issue produced by:
Editorial Director
A. Flier
Editor in Chief
T. Glazkova
Head of IT Center
A. Lukyanov
Our banner:

Our e-mail:
cultschool@gmail.com
OUR PARTNERS: