AD MEMORIAM ÆTERNAM
Hypotheses
ФИЛОСОФИЯ КУЛЬТУРЫ
V.M. Rozin. The spell of death in history, art Nouveau and now
Discussions
SEARCHING THE MEANING OF HISTORY AND CULTURE (A.Ya. Flier's Section)
A.Ya. Flier. History as a cultural artifact
N.А. Khrenov. Revolution and culture: desacralisation of revolution in Russian cinema of the turn of XX-XXI centuries (beginning)
N.А. Khrenov. Desacralisation of the Russian revolution of 1917 as a problem today: M. Gorky's novel "Life of Klim Samgin" in this perspective (beginning)
Analytics
HIGH ART IN CONTEMPORARY CULTURE (E. Shapinskaya's Section)
E.N. Shapinskaya. Monster as a cultural hero: representations of monstrosity in popular culture (beginning)
E.N. Shapinskaya. Education in the digital age: learning or entertainment?
CULTURAL REFLECTIONS
N.А. Khrenov. The founders of the discursive in the Russian cinema and their followers: from Tarkovsky to Zvyagintsev (ending)
V.I. Grachev. Information-isomorphic basis of communicative paradigm of modern culture
V.G. Vlasov, N.Yu. Lukina. Stanze 1, stanze 2, 3, 4… From talks of the philologist with researcher of art
РЕПУБЛИКАЦИЯ
A.Ya. Flier. The birth of the home: the spatial self-determination of primitive man
Information
NEW BOOKS
Applied cultural studies. Encyclopedia
---
Information on a forthcoming issue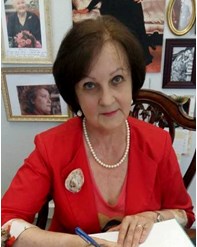 Shapinskaya Ekaterina Nikolaevna,
Doctor of Philosophy, Professor,
Russian State University of Physical Education,
Sport, Youth and Tourism.
e-mail: reenash@mail.ru
Aesthetics of love and beauty in the tradition of Indian culture
Abstract. The article deals with the aesthetic teachings of ancient India, which formed the basis of various forms of culture – poetic, musical, visual. There is a connection between the concepts of "sringar "(love as an aesthetic emotion) and"Kama" (sensual love), which embody the transcendental and earthly beginning of life, as well as the inseparability of love and beauty in religious cults and cultural traditions. Particular attention is paid to the religious and philosophical trend of bhakti, in which the worship of the deity takes the form of sensual love, and its many manifestations in Indian art, have not lost their relevance to the present day. It is concluded that it is necessary to preserve the foundations of traditional aesthetic values for the preservation of cultural identity in a world where modernization and globalization processes threaten the ideas of beauty and love developed over the centuries, which have become the basis of great works of art.

Keywords. Tradition, aesthetic value, cultural form, ritual, mythology, religious teachings, aesthetic experience, beauty, love, poetry.

[1] Jhanjhi R.The Sensuous in Art. Shimla: Indian Institute of Advanced study, 1989.Р. 65.
[2] By Vatsyayana Mallanaga. Kama Sutra. M.: Science, 1993. P.11-13.
[3] Mukerjee R.The Cosmic Art of India. Bombay-New Delhi-Calcutta, 1965. Р. 46.
[4] Bhagavata Purana. [Electronic resource] URL: http://www.vasudeva.ru/index.php?option=com_content&view=article&id=79:1-ot-izdatelstva-o-bhagavata-purane&catid=59&Itemid=162. С. Х, 29.
[5] Ibid. Pp. VI-VII, 26.
[6] Radington J.Vallabhacharya in the Love Games of Krishna. Delhi: Motilal Banarsi Das Publ., 1990. Р. 133.
[7] Coomaraswami A.K. The Dance of Shiva. New Delhi, 1976. Р. 3.
[8] Munro Th.Oriental Aesthetics. N.-Y., 1965. Р. 115.
[9] Shekhar I. Sanskrit Drama: Its Origin and Decline. New Delhi: Vikas Publishing House, 1976. Р. 85.
[10] Jha A.Sexual Designin Indian Culture. New Delhi: Vikas Publishing House, 1979. Р. 131.
[11] Bahadur S.I.An Aspect of Indian Aesthetics //Sangeet Natak Academi Silver Jubilee Volume. NewDelhi, 1981. Р. 7.
[12] Kalidasa. Favourites. Moscow: Khudozhestvennaya Literatura, 1973. P. 15.
[13] Jasmine song. From the Tamil poetry of the Sangam era. M.: Fiction, 1982. P. 35.
[14] Ibid. P.52.
[15] Keay F.E. Hindi Literature. Mysore, 1938. С. 69.
[16] Ghosh A. Foundations of Indian culture // the Discovery of India. Philosophical and aesthetic views in India of the XIX century. Moscow: Khudozhestvennaya Literatura, 1987. P. 342.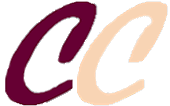 ISSN 2311-3723
Founder:
OOO «Soglasie» publisher
Publisher:
Scientific Association of Culture Researchers
Official registration № ЭЛ № ФС 77 – 56414 от 11.12.2013
The magazine is indexed:

Issued quarterly in electronic form only
Issue produced by:
Editorial Director
A. Flier
Editor in Chief
T. Glazkova
Head of IT Center
A. Lukyanov
Our banner:

Our e-mail:
cultschool@gmail.com
Our Facebook account: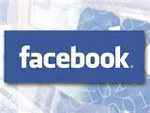 OUR PARTNERS: