Hypotheses:
CULTURAL STUDIES AS A MARKER
T.V. Glazkova, A.Ya. Flier. Forget about the VAC. Self-determination of a scientist in the ocean without water. Interview
Discussions:
IN SEARCH OF THE MEANING OF HISTORY AND CULTURE (A.Ya. Flier's Section)
A.Ya. Flier. Structuring of culture according to the main spheres of human activity
V.M. Rozin. Culturological concept of foreign language education by E.I. Passova
N.A. Khrenov. Between America and China: the Concept of the "Other" in the Formation and transformation of the civilizational Identity of Russia (ending)
V.I. Grachev. Cognitive-epistemological platform of the communicative-axiogenic paradigm of modern culture
Analytics:
HIGH ART IN THE CULTURE OF MODERNITY (E.N. Shapinskaya's Section)
E.N. Shapinskaya. The culture of everyday life. Part 2. Everyday life, society and challenges of the time
CULTURAL REFLECTIONS BY
V.M. Rozin. Conditions for the conceivability of individualization in the cultural and environmental paradigm of education
N.A. Khrenov. The Superman in the Russian version: philosophical aspects of the novel by F. Dostoevsky's "Demons" and V. Khotinenko's film based on this novel (beginning)
P.E. Tsarkov. "Others" in the socio-cultural space of the majority: the impact of sports adaptation on the mental state of people with disabilities
---
Announcement of the next issue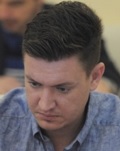 Tsarkov Petr Yevgenievitch,
PhD in Sociology,
researcher,
the Lykhachev Russian Research Institute
for Cultural and Natural Heritage
e-mail: petrcarkov@gmail.com
Anthropology of Tourism:
Theoretical and Methodological Aspects of Organizing
Tourist Space in Urban Environment
Abstract. The article discusses theoretical and methodological aspects of planning and developing attractive tourism areas and destinations. The theoretical approach is worked out in accordance with conceptual formulations of the proficient museum post-modernist, architect, designer and philosopher Yevgeny Rozenblum, Professor at International Academy of Architecture (Moscow branch). The author suggests an interesting approach which involves assessment of tourism potential of Central Russia's cities and towns based upon their aesthetic attractiveness.
Key words. Anthropology of tourism, culturology of tourism, organization of sociocultural space, tourism, cultural diffusion, assessment of attractiveness of tourist areas, culturological modeling.
[1] See: URL: https://artchive.ru/artists/40670~Evgenij_Abramovich_Rozenbljum
[2] Rozenblum Е.А. Artist in Design. М.: Iskusstvo, 1974.
[3] See also: Orlova E. A. Art Design as World View // Questions of Design. М.: Artproekt, 2009. Issue 6.
[4] See: Tsarkov P.Ye. Theory and Methodology of Foresight of Tourism in Russia // Questions of Culturology. 2015. № 7. Pp. 63-67.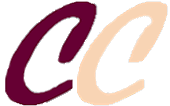 ISSN 2311-3723
Founder:
OOO «Soglasie» publisher
Publisher:
Scientific Association of Culture Researchers
Official registration № ЭЛ № ФС 77 – 56414 от 11.12.2013
The magazine is indexed:

Issued quarterly in electronic form only
Issue produced by:
Editorial Director
A. Flier
Editor in Chief
T. Glazkova
Head of IT Center
A. Lukyanov
Our banner:

Our e-mail:
cultschool@gmail.com
Our Facebook account: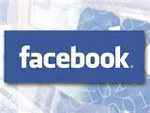 OUR PARTNERS: