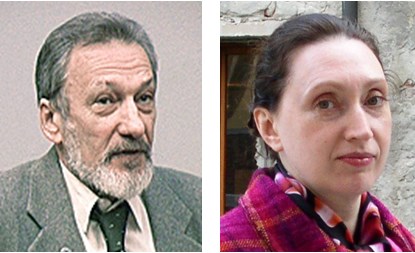 Rozin Vadim Markovich,
Doctor of Philosophy, Professor,
Leading Researcher,
Institute of Philosophy of
the Russian Academy of Sciences
e-mail: rozinvm@gmail.com
Golubkova Ludmila Georgiyevna,
Head of Practice of Management Consulting
Co Ltd Neokon
e-mail: lgolubkova@mail.ru
Archetypical Characters of Contemporary Culture:
Vampires, Conspirologists, Robots
(Part 2)
Abstract. The second part of the article analyses one of conspiracy discourses, the authors calling it "convincing". Such discourses can be quite difficult and as an argumentation need modern scientific knowledge, mostly from economic, social, politological and psychological fields. The article is addressed to well-educated readers, at least, partially familiar with the above scientific disciplines. The authors give examples of convincing discourses and discuss how to take them.

Keywords. Vampires, conspirologists, robots, interpretation, culture, schemes, programmes, belief, technology.

[12] Khakhalin R. Such Simple Conspirology. [e-resource]. URL: http://ej.ru
[13] Rozin V.M. English and American Nongovernmental Elite: Managing of Global Markets and World Events (conspiracy discourse); based on Sergei Goryainov's "Battles of Diamond Barons"») // Policy and Society. 2015. № 7. P. 962-963.
[14] Delyagin М. "New Nomads" Fights against Russia // «Zavtra» 30 March, 2011. № 13 (906).
[15] Rozin V.M., Golubkova L.G. Management in World and Russian Trends: A Concept. М.: LIBROKOM, 2013. P. 44-49.
[16] URL: ookatme.ru›flow…devid-ayk-realnaya-kartina…v-mire
[17] Khakhalin R. Op. cit.
[18] Jung K. Memories, Dreams, Reflections. Kiev: Air Land, 1994. P. 46, 50.
[19] Ibid. P. 64.
[20] Rozin V.M. Personality and Its Study. 2d edition. М.: URSS, 2012.
[21] Khakhalin R. Op. cit.
[22] Ibid.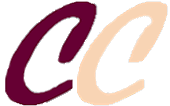 ISSN 2311-3723
Founder:
OOO «Soglasie» publisher
Publisher:
Scientific Association of Culture Researchers
Official registration № ЭЛ № ФС 77 – 56414 от 11.12.2013
The magazine is indexed:

Issued quarterly in electronic form only
Issue produced by:
Editorial Director
A. Flier
Editor in Chief
T. Glazkova
Head of IT Center
A. Lukyanov
Our banner:

Our e-mail:
cultschool@gmail.com
OUR PARTNERS: