Hypotheses:
THEORY OF CULTURE
A. Ya. Flier. Local cultural system: sustainability factors


Discussions:
In SEARCH of the MEANING of HISTORY and CULTURE (A. Ya. Flier's Section)
V. M. Rozin. Conceptualization of G. R. Baltanova Muslim women and culture
N. A. Khrenov. On the history of the formation of the science of culture: Oswald Spengler (to the 100th anniversary of the book «the Decline of Europe»)
M. I. Kozyakova. Synesthesia in the postmodern era: aesthetics déjà'vu


Analytics:
HIGH ART IN a CULTURE of MODERNITY (E. N. Shapinskaya'sSectoin)
E. N. Shapinskaya. Bulgarian culture in Russia: traditions and modernity (interview with Maya Pramatarova)
E. N. Shapinskaya. Digital history: the future of our past
CULTURAL REFLECTIONS
N. A. Khrenov. Culture and play: activation of the gaming instinct in the era of transition from the middle ages to Imperial Russia (end)
V. I. Grachev. Information-rhizomorphic basis of communicative paradigm of modern culture. Three
A. Ya. Flier. Culture and the problem of the noosphere: it is not necessary to make a fairy tale come true

NEW BOOK

A. Ya. Flier. Theory of culture

---
Announcement of the next issue


Glazkova Tatyana Vatslavovna
Candidate of Culturology,
associate professor
Language Communication Department
Gnesins Russian Academy of Music,
doctoral student
Moscow Humanitarian University
e-mail: glaztatyana@yandex.ru
Basic Values of Russians and the Concept of Family
in the Axiological and Meaningful Context
Abstract. The article presents the concept of family, its axiological and meaningful context allowing to stress its significant role in developing cultural identity. Participation of family in creating, preserving and transmitting of cultural values is analyzed. The scale of values is shown to stay relatively steady during a certain historical period and within family relationship, shaping in different behavior models.
Keywords. Values, meanings, culture of everyday life, family, concept, cultural roles.

[1] Basic Values of Russians: Social Attitudes. Life Strategies. Symbols. Myths / Ex. Editor Ryabov A., Kurbangaleeva E. Moscow: Dom Intellectualnoy Knigi, 2003. P. 11.
[2] Flier A. Culture as a Social Regulatory System and Its Historical Typology // Culture of Culture. 2014. № 2 [e-source] URL: http://cult-cult.ru/culture-as-social-regulatory-system-and-its-historical-typology/
[3] Dokutchayev I. Value and Existance. Fundamentals of Historical Axiology of Culture. St. Petersburg: Nauka, 2009. P. 89
[4] Ibid. P. 65
[5] See: Dokutchayev I. Ibid.; Bayeva L. Values of the Changing World: Existential Axiology of History. Astrakhan: AGU, 2004.
[6] Bakirov V. Axiological Consciousness and Intensification of Human Factor. Kharkov: Vishaya Shkola,1988. P. 182.
[7] Dokutchayev I. Ibid. P. 556.
[8] Ibid. P. 580-581.
[9] Ibid. P. 583-584.
[10] Kostina A., Flier A. Culture: Chained by Conjuncture, Tradition and Status. М.: Soglasiye, 2011. P. 113.
[11] Basic Values of Russians… P. 9.
[12] Ibid. P. 188.
[13] Ibid. P. 320.
[14] Levi-Strauss C. Structural Anthropology. Moscow: Nauka, 1985. P. 47.
[15] Alekseev V., Pershitz A. The History of Primitive Society. Moscow: Vishaya Shkola, 1990. P. 343-350.
[16] Mikheev A. Face and Meaning // Man in the World of Values and Meanings. Petrozavodsk: PetrGU, 2001. P. 7-22. P. 22.
[17] Lavrovsky P. Root Meaning in the Slavic Kinship Names. Moscow: Editorial URSS, 2005. P. 3.
[18] Encyclopedia of Sociology. / Ed. by Gritsianov A. Minsk: Knizhny Dom, 2003.
[19] Lavrovsky P. Ibid. P. 7.
[20] General Psychology: Book for Students of Higher Education Pedagogical Institutions / A. Petrovsky, A. Brushlinsky, V. Zinchenko, etc. Ed. by A. Petrovsky. 3d Revised and Enlarged Edition. Moscow: Prosvesheniye, 1986.
[21] Druzhinin V. Theoretical Typology of Family Models // Family Psychology. Samara: Bahrakh, 2002. P. 69.
[22] Stvolovitch L. Beauty. Kindness. Truth. Essay on Aesthetical Axiology. Moscow: Respublika, 1994.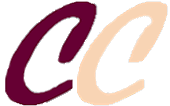 ISSN 2311-3723
Founder:
OOO «Soglasie» publisher
Publisher:
Scientific Association of Culture Researchers
Official registration № ЭЛ № ФС 77 – 56414 от 11.12.2013
The magazine is indexed:

Issued quarterly in electronic form only
Issue produced by:
Editorial Director
A. Flier
Editor in Chief
T. Glazkova
Head of IT Center
A. Lukyanov
Our banner:

Our e-mail:
cultschool@gmail.com
Our Facebook account: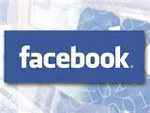 OUR PARTNERS: