Hypotheses:
CULTURAL STUDIES AS A MARKER
T.V. Glazkova, A.Ya. Flier. Forget about the VAC. Self-determination of a scientist in the ocean without water. Interview
Discussions:
IN SEARCH OF THE MEANING OF HISTORY AND CULTURE (A.Ya. Flier's Section)
A.Ya. Flier. Structuring of culture according to the main spheres of human activity
V.M. Rozin. Culturological concept of foreign language education by E.I. Passova
N.A. Khrenov. Between America and China: the Concept of the "Other" in the Formation and transformation of the civilizational Identity of Russia (ending)
V.I. Grachev. Cognitive-epistemological platform of the communicative-axiogenic paradigm of modern culture
Analytics:
HIGH ART IN THE CULTURE OF MODERNITY (E.N. Shapinskaya's Section)
E.N. Shapinskaya. The culture of everyday life. Part 2. Everyday life, society and challenges of the time
CULTURAL REFLECTIONS BY
V.M. Rozin. Conditions for the conceivability of individualization in the cultural and environmental paradigm of education
N.A. Khrenov. The Superman in the Russian version: philosophical aspects of the novel by F. Dostoevsky's "Demons" and V. Khotinenko's film based on this novel (beginning)
P.E. Tsarkov. "Others" in the socio-cultural space of the majority: the impact of sports adaptation on the mental state of people with disabilities
---
Announcement of the next issue


Glazkova Tatyana Vatslavovna,
PhD in Culturology,
Associate Professor
Gnesins Russian Academy of Music
e-mail: glaztatyana@yandex.ru
Character and Role of Father in Russian Culture
Abstract. The article reveals the role of father in the family as a point of meaning-making of culture of everyday life and socialization of personality. The author investigates changing of the role and position of father in the family in sociocultural dynamics, its shifting from fatherlessness to accepting father. The archetype of father is based upon beliefs on power, authority, traditions and family generation bonds, which makes changes of the role of father deform family as a cultural phenomenon.
Key words. Archetype of Father, traditions, culture of everyday life, socialization of personality, deformations, cultural phenomenon, fatherlessness, accepting father.
[1] Belyat A.O. Iosif Obrutchnik As the Icon of Father // URL: http://www.xpa-spb.ru/libr/__KATOL/Belat-Andzhej-Iosif-Obruchnik2.html.
[2] Druzhinin V.N. Theoretical Typology of Family Models // Psychology of Family. Samara, 2002. P. 69.
[3] Malkovskaya T.N. Family and Power in the 17th -18th century Russia. М.: CheRо, 2005. P. 141.
[4] Gromyko М.М., Buganov A.V. On Views of Russian People. М., 2000. P. 355.
[5] Larova O.V. Dialogical Archetype, Gender and Symbolic Family // Science, Education, Society: Modern Challenges and Prospects: Collected scientific works on the materials of the International Scientific and Practical Conference 28 June 2013: In 4 parts. Part 4. Ministry of Education and Science. М.: «Buki Vedi», 2013. Pp. 95-117.
[6] Brodskaya G.Yu. Alekseev-Stanislavsky, Chekhov and Others. "The Cherry Orchard" Saga: In 2 vol. Vol. 1. М., 2000. P. 101.
[7] Stvolovitch L.N. Philosophy. Aesthetics. Laughter. SPb. – Tartu: Nauka, 1999.
[8] Ilyin I.A. The Essentials of Christian Culture. М.: АSТ; АSТ Moskva; Khranitel, 2007. P. 30.
[9] Khrenov N.A. Selected Works on Culturology. Culture and Empire. М.: Soglasie Publishing house, Artem Publishing house, 2014. P. 292.
[10] Dostoevsky F.M. Completed Works in 30 volumes. Vol. 25. L.: Nauka, 1983. P. 178.
[11] Kon I.S. Motherhood and Fatherhood: Historical and Ethnographical Outlook // Soviet Ethnography. 1987. № 6. Pp. 31–38.
[12] See: Downshifting As Simplification. Alexander Asmolov on the Diagnosis Made for the Country by German Gref // URL: http://tovievich.ru/news/7237-daunshifting-kak-oproschenie-aleksandr-asmolov-o-diagnoze-kotoryy-postavil-strane-german-gref.html
[13] Sekatsky A. Accepting Father // Séance. [2004]. № 21-22. URL: http://seance.ru/n/21-22/novyiy-geroy-otets-i-syin/ottsepriimstvo/.
[14] Chukovskaya L.N. To the Memory of Childhood. My Father is Korney Chukovsky. М.: Vremya: 2007.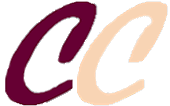 ISSN 2311-3723
Founder:
OOO «Soglasie» publisher
Publisher:
Scientific Association of Culture Researchers
Official registration № ЭЛ № ФС 77 – 56414 от 11.12.2013
The magazine is indexed:

Issued quarterly in electronic form only
Issue produced by:
Editorial Director
A. Flier
Editor in Chief
T. Glazkova
Head of IT Center
A. Lukyanov
Our banner:

Our e-mail:
cultschool@gmail.com
Our Facebook account: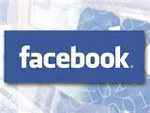 OUR PARTNERS: