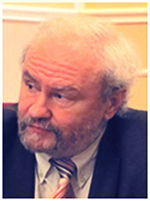 Flier Andrey Yakovlevich,
Doctor of Philosophy, Professor,
Chief Researcher
Lykhachev Russian Research Institute
for Cultural and Natural Heritage
e-mail: andrey.flier@yandex.ru
Classical, Nonclassical and Post-Nonclassical Culture: A New Typology (Part 1)
Abstract. Similarly to a model of the typology of science, the article presents a classification of culture, including those classical, non-classical and post-nonclassical, being based on various interpretations of truth, good and evil, and a preferred social order. The author argues that in its cognitive potential the new model of the typology of cultures is highly competitive with the other ones.

Keywords: culture, truth, good and evil, social order, classical culture, nonclassical culture, post-nonclassical culture. Культура, истина, добро и зло, социальное устроение общества, классическая, неклассическая, постнеклассическая культуры.

The article is prepared with the support of the Russian Humanitarian Scientific Fund, grant № 15-03-00031 Cultural Regulation of Social Dynamics.

[1] Stepin V.S. Theoretical Knowledge (Structure and Social Evolution). М.: Progress-Tradition, 2000.
[2] This question was raised by O. Arkhipova in her Doctoral Thesis (see: Arkhipova O.V. Ideas on Education in View of Post-Nonclassical Culture. Extended abstract, Doctoral thesis (Philosophy).SPb.: the Gertsen RGPU, 2012). However due to other questions discussed in the work, this one left uncovered in the aspect interesting for us.
[3] Vasari G. Le Vite de'piu eccelenti Pittori, Scultori e Architetti. Fiorenza, 1558.
[4] Winckelmann J. J. Geschichte der Kunst des Altertums. Dresden: Ferdinand Hartmann, 1794.
[5] See: Flier A.Ya. Cultural and Historical Understanding of the Good and the Evil // Information Humanitarian Portal "Knowledge. Understanding. Skill". 2015. № 3. [e-resource]. URL: http://www.zpu-journal.ru/e-zpu/2015/3/Flier_Good-Evil/
[6] See: Grigoryeva T.P. Japanese Artistic Tradition. М.: Nauka, In-t vostokovedeniya, 1979.
[7] See: Pelipenko A.A. Culture and Meaning // A.A. Pelipenko. Selected Works on the Theory of Culture. М.: Soglasiye-Artem, 2014.
[8] Jaspers K. The Origin and Goal of History. New Haven, CT: Yale University Press, 1953.
[9] Frankfort H., Frankfort H. A., Wilson J. A., Jacobsen T. Before Philosophy. The Intellectual Adventure of Ancient Man. Baltimore: Penguin Books, 1946.
[10] Stepin V.S. Op. cit.
[11] See: Isaacson W. Einstein: His Life and Universe. N.Y.: Simon & Schuster, 2007.
[12] Stepin V.S. Op. cit.
[13] See, for example: Ilyin I.P. Post-Structuralism, Deconstructivism, Post-Modernism. М.: Intrada, 1996; Mozheiko M.A. The Development of Nonlinear Dynamics in Modern Culture: a Comparative Analysis of the Synergetic and Post-Modernistic Paradigms. Minsk, BGEU, 1999; Mankovskaya N.B. The Aesthetics of Post-Modernism. SPb.: Aleteya,2000.
[14] See: Rudnev V.P. Dictionary of the 20th Century Culture. М.: Agraf, 1999.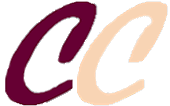 ISSN 2311-3723
Founder:
OOO «Soglasie» publisher
Publisher:
Scientific Association of Culture Researchers
Official registration № ЭЛ № ФС 77 – 56414 от 11.12.2013
The magazine is indexed:

Issued quarterly in electronic form only
Issue produced by:
Editorial Director
A. Flier
Editor in Chief
T. Glazkova
Head of IT Center
A. Lukyanov
Our banner:

Our e-mail:
cultschool@gmail.com
OUR PARTNERS: