Hypotheses:
ANTHROPOLOGY OF CULTURE
A. Ya. Flier. Culture of a cultured person


Discussions:
IN SEARCH OF THE MEANING OF HISTORY AND CULTURE (A. Ya. Flier's Section)
N. A. Khrenov. Revolution and culture: desacralization of revolution in Russian cinema at the turn of XX-XXI centuries (ending)
N. A. Khrenov. Desacralization of the Russian revolution of 1917 as a problem of today: Gorky's novel "the Life of Klim Samgin" in this perspective (ending)
Analytics:
HIGH ART IN A CULTURE OF MODERNITY (E. N. Shapinskaya's Section)
E. N. Shapinskaya. Relations between culture and society in theoretical reflection: from the history of cultural thought
E. N. Shapinskaya. The existential Other: reflections and representations
CULTURAL REFLECTIONS
N. A. Khrenov. Culture and play: activation of the gaming instinct in the era of transition from the middle ages to Imperial Russia (continued)
A. N. Kovalev. Divine proportion in search of the Renaissance (ending)
V. G. Vlasov, N. Yu. Lukina. New stanzas. Philologist and art critic discussion: symptoms of genius
REPUBLICATION
A. Ya. Flier. The birth of the temple: the experience of human self-determination in time (ending)
Information:
REVIEWS, MESSAGES, MATERIALS
A. P. Markov. Postmodern civilization: symptoms of spiritual crisis. Some results of the XIX international Likhachev readings
---
Announcement of the next issue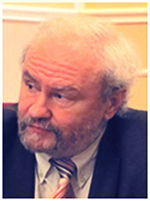 Flier Andrey Yakovlevich,
Doctor of Philosophy, Professor,
Chief Researcher
Lykhachev Russian Research Institute
for Cultural and Natural Heritage
e-mail: andrey.flier@yandex.ru
Classical, Nonclassical and Post-Nonclassical Culture: A New Typology (Part 1)
Abstract. Similarly to a model of the typology of science, the article presents a classification of culture, including those classical, non-classical and post-nonclassical, being based on various interpretations of truth, good and evil, and a preferred social order. The author argues that in its cognitive potential the new model of the typology of cultures is highly competitive with the other ones.

Keywords: culture, truth, good and evil, social order, classical culture, nonclassical culture, post-nonclassical culture. Культура, истина, добро и зло, социальное устроение общества, классическая, неклассическая, постнеклассическая культуры.

The article is prepared with the support of the Russian Humanitarian Scientific Fund, grant № 15-03-00031 Cultural Regulation of Social Dynamics.

[1] Stepin V.S. Theoretical Knowledge (Structure and Social Evolution). М.: Progress-Tradition, 2000.
[2] This question was raised by O. Arkhipova in her Doctoral Thesis (see: Arkhipova O.V. Ideas on Education in View of Post-Nonclassical Culture. Extended abstract, Doctoral thesis (Philosophy).SPb.: the Gertsen RGPU, 2012). However due to other questions discussed in the work, this one left uncovered in the aspect interesting for us.
[3] Vasari G. Le Vite de'piu eccelenti Pittori, Scultori e Architetti. Fiorenza, 1558.
[4] Winckelmann J. J. Geschichte der Kunst des Altertums. Dresden: Ferdinand Hartmann, 1794.
[5] See: Flier A.Ya. Cultural and Historical Understanding of the Good and the Evil // Information Humanitarian Portal "Knowledge. Understanding. Skill". 2015. № 3. [e-resource]. URL: http://www.zpu-journal.ru/e-zpu/2015/3/Flier_Good-Evil/
[6] See: Grigoryeva T.P. Japanese Artistic Tradition. М.: Nauka, In-t vostokovedeniya, 1979.
[7] See: Pelipenko A.A. Culture and Meaning // A.A. Pelipenko. Selected Works on the Theory of Culture. М.: Soglasiye-Artem, 2014.
[8] Jaspers K. The Origin and Goal of History. New Haven, CT: Yale University Press, 1953.
[9] Frankfort H., Frankfort H. A., Wilson J. A., Jacobsen T. Before Philosophy. The Intellectual Adventure of Ancient Man. Baltimore: Penguin Books, 1946.
[10] Stepin V.S. Op. cit.
[11] See: Isaacson W. Einstein: His Life and Universe. N.Y.: Simon & Schuster, 2007.
[12] Stepin V.S. Op. cit.
[13] See, for example: Ilyin I.P. Post-Structuralism, Deconstructivism, Post-Modernism. М.: Intrada, 1996; Mozheiko M.A. The Development of Nonlinear Dynamics in Modern Culture: a Comparative Analysis of the Synergetic and Post-Modernistic Paradigms. Minsk, BGEU, 1999; Mankovskaya N.B. The Aesthetics of Post-Modernism. SPb.: Aleteya,2000.
[14] See: Rudnev V.P. Dictionary of the 20th Century Culture. М.: Agraf, 1999.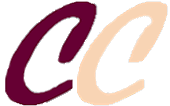 ISSN 2311-3723
Founder:
OOO «Soglasie» publisher
Publisher:
Scientific Association of Culture Researchers
Official registration № ЭЛ № ФС 77 – 56414 от 11.12.2013
The magazine is indexed:

Issued quarterly in electronic form only
Issue produced by:
Editorial Director
A. Flier
Editor in Chief
T. Glazkova
Head of IT Center
A. Lukyanov
Our banner:

Our e-mail:
cultschool@gmail.com
Our Facebook account: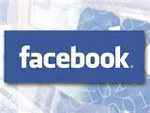 OUR PARTNERS: