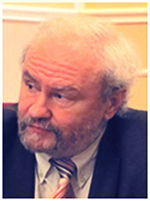 Flier Andrey Yakovlevich,
Doctor of Philosophy, Professor,
Chief Researcher
Lykhachev Russian Research Institute
for Cultural and Natural Heritage
e-mail: andrey.flier@yandex.ru
Classical, Nonclassical and Post-Nonclassical Culture: A New Typology (Part 2 (Ending))
Abstract. Similarly to a model of the typology of science, the article presents a classification of culture, including those classical, non-classical and post-nonclassical, being based on various interpretations of truth, good and evil, and a preferred social order. The author argues that in its cognitive potential the new model of the typology of cultures is highly competitive with the other ones.
Keywords. Culture, truth, good and evil, social order, classical culture, nonclassical culture, post-nonclassical culture.

The article is prepared with the support of the Russian Humanitarian Scientific Fund, grant № 15-03-00031 Cultural Regulation of Social Dynamics.
[15] Belovinsky L.V. The History of Russian Material Culture. М.: Vuzovskaya Kniga, 2003.
[16] See: Flier A. Ya. Cultural Milieu: An Attempt of Analytical Structuring [Электронный ресурс] // Культура культуры, № 1, 2014. [e-resource] URL: http://cult-cult.ru/kulitura-kak-sreda-opyt-analiticheskogo-strukturirovaniya. [17] Frankfort H., Frankfort H.A., Wilson J.A., Jacobsen T. Op. cit. P. 121-171.
[18] See for details: Malygina I.V. Ethnocultural Identity: Ontology, Morphology, Dynamics // Author's Abstract of Dissertation (Doctor of Philosophy). М.: МGUKI, 2005..; Surova Е.E. Identification Principle in Culture // International Journal of Cultural Research. 2010. № 1. [e-resource] URL: http://www.culturalresearch.ru/ru/archives/62-politics-of-ident [19] Pinker S. The Language Instinct. N.Y.: William Morrow and Company Inc.,  1994.
[20] Flier A. Ya. Essays on The Theory of Historical Dynamics of Culture. М.: Soglasiye, 2012. [21] See: Flier A. Ya. Culture as Repression. М.: Diagramma, 2006.; Flier A. Ya. Is Culture Inevitable?
// Flier A. Ya. Cultural Studies for Cultorologists. A study guide for doctoral students. 2 edition. М.: Soglasiye, 2010. P. 423-436; Flier A. Ya. The Vector of Cultural Evolution // Observatory of Culture. 2011. № 5. P. 4-16.
[22] See, for example: The Main Questions of the Theory of Cultural Tradition // Soviet Ethnography, 1981 № 2. P. 78-96;Culture of Life Sustainment and Ethnos. An Ethnocultural Research (a case study of Armenian rural culture) / ed. by S.A. Arutyunov and E.S. Markaryan. Yerevan: Publishing House of the Armenian Academy of Sciences, 1983.
[23] Zakharov A.V. Traditional Culture in Contemporary Society // Sociological Research. 2004. № 7. P. 105-115; Surova E.S. Ritual Routine and Identity // New Traditions. Collective monograph // ed. by E.S. Surova and S.A. Rassadina. SPb.: Petropolis; Centre of Cultural Studies, 2009. P. 9-18.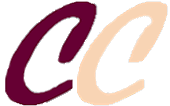 ISSN 2311-3723
Founder:
OOO «Soglasie» publisher
Publisher:
Scientific Association of Culture Researchers
Official registration № ЭЛ № ФС 77 – 56414 от 11.12.2013
The magazine is indexed:

Issued quarterly in electronic form only
Issue produced by:
Editorial Director
A. Flier
Editor in Chief
T. Glazkova
Head of IT Center
A. Lukyanov
Our banner:

Our e-mail:
cultschool@gmail.com
OUR PARTNERS: