Hypotheses:
CULTURAL STUDIES AS A MARKER
T.V. Glazkova, A.Ya. Flier. Forget about the VAC. Self-determination of a scientist in the ocean without water. Interview
Discussions:
IN SEARCH OF THE MEANING OF HISTORY AND CULTURE (A.Ya. Flier's Section)
A.Ya. Flier. Structuring of culture according to the main spheres of human activity
V.M. Rozin. Culturological concept of foreign language education by E.I. Passova
N.A. Khrenov. Between America and China: the Concept of the "Other" in the Formation and transformation of the civilizational Identity of Russia (ending)
V.I. Grachev. Cognitive-epistemological platform of the communicative-axiogenic paradigm of modern culture
Analytics:
HIGH ART IN THE CULTURE OF MODERNITY (E.N. Shapinskaya's Section)
E.N. Shapinskaya. The culture of everyday life. Part 2. Everyday life, society and challenges of the time
CULTURAL REFLECTIONS BY
V.M. Rozin. Conditions for the conceivability of individualization in the cultural and environmental paradigm of education
N.A. Khrenov. The Superman in the Russian version: philosophical aspects of the novel by F. Dostoevsky's "Demons" and V. Khotinenko's film based on this novel (beginning)
P.E. Tsarkov. "Others" in the socio-cultural space of the majority: the impact of sports adaptation on the mental state of people with disabilities
---
Announcement of the next issue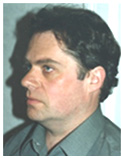 Pelipenko Andrey Anatolievich,
Doctor of Philosophy, Professor
Chief Researcher Worker
Research Center
M. University of Psychology and Social Sciences
e-mail: demoped@yandex.ru
Crisis of Logocentrism as an Evolution Stage
Abstract. The article deals with features and major parameters of a crisis of Western mental outlook and culture as a local phenomenon, not being implemented beyond the limits of the Western world, which is today living at the edge of its historical existence in terms of contemporary forms and trends.
Key words. Culture, crisis, progress, evolution, mentality, economic conscience, Another.
[1] Jung's gloomy prediction about fiery magma's bursting forth from the unconscious over a thin layer of rationality seems to have partially started to come true.
[2] Progressists' ideas of Western culture, though, originate from Medieval formulas, such as "changes to the better".
[3] Speaking about evolutionism in this context, I 19th-century cultural evolutionism, rather than the evolutionist paradigm in general.
[4] Pelipenko А.А. The Global Crisis and the Problem of the West. M.: Znaniye, 2014.
[5] In his novel "The Adventures of Huckleberry Finn" Mark Twain makes merry over an old negro, who can't understand why a Frenchmen doesn't speak English, as for the former that language is a synonym to language in general.
[6] Possibility of such a memory is proved substantially enough by S. Grof.
[7] Therefore philosophical dialectic was always shared by very few, for the most part not popular and excluded from philosophical discourse at the first opportunity.
[8] Speaking about the Axial Age, I will use the term the age of dualistic revolution (see: Pelipenko А.А. Dualistic Revolution and Sense-Genesis in History. M.: MGUKI, 2007). It involves the period from the 1th century BC to the 7th AD, i.e. besides prophetic tradition according to Jaspers, it includes religions of salvation.
[9] It refers to the system theory, which the author has been developing during the recent 20 years.
[10] Pelipenko А.А. Culture and Meaning. М.: RОSSPEN, 2012.
[11] The density of such bifurcated joints, however, is not determined by just a time span of historical experience. In some cases there may be one or two of them within a thousand years, in others – several within a century.
[12] It refers to diversified variations of environmental theories, ecological determinism and to any cultural genetic ideas connected with Arnold Toynbee's "Challenge and Response" formula.
[13] The word Culture/culture is used in two ways, being written with a capital "C" and small "c". The former is used when we mean the universal metanature principle of existence and the system embracing by certain general laws all local cultural systems, the former being used when it comes to the local cultural systems themselves - in their historical specificity.
[14] Though the evolutionary progressists' paradigm long ago became history of science with few defenders to count, it has strongly absorbed into our subconscious mind, surreptitiously determining a research discourse ideology.
[15] I intentionally put aside an extra argumentation of this statement based on modern paleogenetic findings.
[16] Despite the fact that in terms of philosophy this dichotomy lost its significance and heuristicity in the 20th century, it is still important for such disciplines as archeology, civilization analysis, social history, anthropology and so on.
[17] It's no coincidence that the approach based on empiricism and immanent development of utilitarian economic factors is often called evolutionarily materialistic.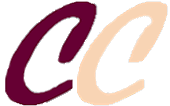 ISSN 2311-3723
Founder:
OOO «Soglasie» publisher
Publisher:
Scientific Association of Culture Researchers
Official registration № ЭЛ № ФС 77 – 56414 от 11.12.2013
The magazine is indexed:

Issued quarterly in electronic form only
Issue produced by:
Editorial Director
A. Flier
Editor in Chief
T. Glazkova
Head of IT Center
A. Lukyanov
Our banner:

Our e-mail:
cultschool@gmail.com
Our Facebook account: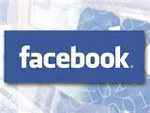 OUR PARTNERS: