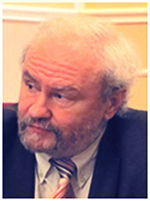 Flier Andrey Yakovlevich,
Doctor of Philosophy, Professor,
Chief Researcher
Lykhachev Russian Research Institute
for Cultural and Natural Heritage,
Professor of Moscow State linguistic University
e-mail: andrey.flier@yandex.ru
Cultural boundaries
Abstract. The article deals with the historically mobile boundaries between culture and nature, determined by the nature of human activity and way of life, the boundaries between local cultures, determined by the area of distribution of national cultural standards of social behavior, and between social types of culture, determined by different social functions of these types.

Keywords. Culture, nature, local cultures, social types of culture, activity, language, social standards.

[1] See, for example: Dolnik V.R. Naughty child of the biosphere. Conversations about human behavior in the company of birds, animals and children. Moscow: Petroglif, 2009. 352 p.
[2] Flier A.Ya. The Oldest aspects of the locality of architectural form // the Architectural legacy. No. 39. Moscow: ARCHITECTURA, 1992. P. 198-207.
[3] See: Sher Y. A. "Flowers on the grave of a Neanderthal?"Facts and opinions [Electronic resource] // Anthropogenesis.ru. URL: http://antropogenez.ru/article/118/ date accessed: 04.11.2017.
[4] See, for example: Tokarev S.M., Meletinsky E.M. Mythology.Myths of the peoples of the world. Encyclopedia: in 2 vol. 1. M.: Science, 1988. P. 11-20.
[5] See: Flier A.I. Selected works on the theory of culture. M.: Consent-Artem, 2014. P. 57-60.
[6] Cheboksarov N.N., Cheboksarova N.I. People, race, culture. M.: Science, 1971. 272 p.
[7] See, for example: Stepanov V.A., Kharkov V.N., Puzyrev V.P. The Evolution and phylogeography of Y-chromosome human // Bulletin of Wages. 2006. Vol. 10. No. 157. P. 57-74.
[8] Braudel F. La Dynamique du Capitalisme. Paris: Artaud, 1985 (: the Dynamics of capitalism. Smolensk: Poligram, 1993. 128 p.).
[9] See, for example: KostinaA.V. National culture – ethnic culture – mass culture: "Balance of interests" in modern society. M.: URSS, 2009. 216 p.
[10] More about these types see: Kostina A.V., Flier A. Ya. Three types of culture – three functional strategies of life // Bulletin of the Chelyabinsk state Academy of culture and art. 2009. № 2 (18). P. 23-36 and No. 3 (19). P. 39-54.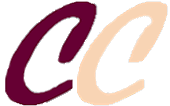 ISSN 2311-3723
Founder:
OOO «Soglasie» publisher
Publisher:
Scientific Association of Culture Researchers
Official registration № ЭЛ № ФС 77 – 56414 от 11.12.2013
The magazine is indexed:

Issued quarterly in electronic form only
Issue produced by:
Editorial Director
A. Flier
Editor in Chief
T. Glazkova
Head of IT Center
A. Lukyanov
Our banner:

Our e-mail:
cultschool@gmail.com
OUR PARTNERS: