Gubman Boris Lvovich,
Doctor of Philosophy, Professor,
Head of Chair of Philosophy and Theory of Culture
the Tver State University
e-mail: gubman@mail.ru
Cultural Dialogue in View of Post-Classical Philosophy
Abstract. The article deals with a comparative analysis of modern Western philosophers' views on a possibility of effective intercultural dialogue and the problem of conveyance of cultural meanings. The author contrasts different postmodern radical views with that of J. Habermas as the most constructive.
Key words. Culture, intercultural dialogue, understanding, conveyance, deconstruction, tolerance
[1] Habermas J. Moral Consciousness and Communicative Action. Cambridge, Massachusetts: The MIT Press, 1995. P. 18-19.
[2] Ricoeur P. Le conflit des interprétations. Paris: Editions du Seuil, 1969. P. 23.
[3] Derrida J. Negotiations. Stanford: Stanford University Press, 2002. P. 157.
[4] Ibid., p. 16.
[5] Ibid., p. 17.
[6] Vattimo G. The End of Modernity. Cambridge: Polity Press, 1991. P. 156.
[7] Ibid., p. 160-161.
[8] Rorty R. Contingency, Irony, and Solidarity. Cambridge: Cambridge University Press, 1989. P. 73.
[9] Ibid., p. 61.
[10] Habermas J. Op. cit., p. 203.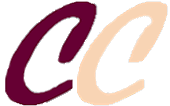 ISSN 2311-3723
Founder:
OOO «Soglasie» publisher
Publisher:
Scientific Association of Culture Researchers
Official registration № ЭЛ № ФС 77 – 56414 от 11.12.2013
The magazine is indexed:

Issued quarterly in electronic form only
Issue produced by:
Editorial Director
A. Flier
Editor in Chief
T. Glazkova
Head of IT Center
A. Lukyanov
Our banner:

Our e-mail:
cultschool@gmail.com
OUR PARTNERS: