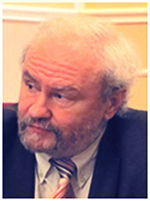 Flier Andrey Yakovlevich,
Doctor of Philosophy, Professor,
Chief Researcher
Lykhachev Russian Research Institute
for Cultural and Natural Heritage,
Professor of Moscow State linguistic University
e-mail: andrey.flier@yandex.ru
Cultural history as a change dominant identity types (ending)
Abstract. The article is devoted to the analysis of cultural history and the dominant foundations of solidarity and identity that prevailed among the population at a particular historical stage. The main components of such stadium identities are considered and conclusions are made about some General laws that regulated public consciousness in different epochs.

Keywords: identity, solidarity, typology of identities, social foundations of identities, evolution of identities.


[9] The Threat of meeting with other groups of people and fighting with them for feeding territory was not very great, since primitive communities usually lived at a considerable distance from each other and rarely came into direct contact.
[10] Bocharov V. V. Political anthropology // Anthropology of power. SPb.: publishing house of St. Petersburg state University, 2007. Vol. 1. Power in anthropological discourse. Pp. 14-48.
[11] Benhabib S. The claims of culture. Equality and diversity in the global era, Moscow: Logos, 2003. 350 p. See also: Malygina I. V. Dynamics of Russian identity // To be Russian ... Collective monograph [T. G. Kiseleva, I. V. Malygina, A. Ya. Flier]. M.: MGUKI, 2005. Pp. 5-52.
[12] See, for example: Baudrillard J. Temptation. Moscow: Ad marginem, 2000. 319 p. et al.
[13] For more Information, see: Kostina A.V. Folk culture-ethnic culture-mass culture. "Balance of interests", Moscow: URSS, 2009, 1216 p.
[14] The most recent example is the revolutions in North Africa, not least provoked, and perhaps organized by the social networks of the Internet.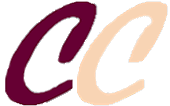 ISSN 2311-3723
Founder:
OOO «Soglasie» publisher
Publisher:
Scientific Association of Culture Researchers
Official registration № ЭЛ № ФС 77 – 56414 от 11.12.2013
The magazine is indexed:

Issued quarterly in electronic form only
Issue produced by:
Editorial Director
A. Flier
Editor in Chief
T. Glazkova
Head of IT Center
A. Lukyanov
Our banner:

Our e-mail:
cultschool@gmail.com
OUR PARTNERS: