Hypotheses:
THEORY OF CULTURE
A. Ya. Flier. Ideology as a form of culture
Discussions:
In SEARCH of the MEANING of HISTORY and CULTURE (A. Ya. Flier's Section)
V. M. Rozin. The Genesis of the European state (pondering Martin Creveld's book «The Rise and fall of the state»)
N. A. Khrenov. On the way to «Posthuman»: anthropological, mythological and artistic potential of the puppet (ending)
V. I. Grachev. Energy as a special substance of the Universe and Culture
Analytics:
HIGH ART IN a CULTURE of MODERNITY (E. N. Shapinskaya's Sectoin)
E. N. Sapinskaya. The return of the repressed ethnicity: the ethnic and cultural Other in (post)modern world
CULTURAL REFLECTIONS
N. A. Khrenov. Culture of the twentieth century: theatrical experiments in the era of escalating mass communication (ending)
A. P. Markov. The concept of "freedom as a conscious necessity": current meanings and non-entropic potential
REPUBLICATION
A. Ya. Flier. Cultural history as a change dominant identity types (ending)
---
Announcement of the next issue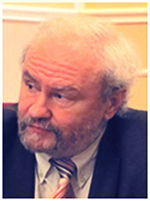 Flier Andrey Yakovlevich,
Doctor of Philosophy, Professor,
Chief Researcher
Lykhachev Russian Research Institute
for Cultural and Natural Heritage,
Professor of Moscow State linguistic University
e-mail: andrey.flier@yandex.ru
Cultural history as a change dominant identity types (ending)
Abstract. The article is devoted to the analysis of cultural history and the dominant foundations of solidarity and identity that prevailed among the population at a particular historical stage. The main components of such stadium identities are considered and conclusions are made about some General laws that regulated public consciousness in different epochs.

Keywords: identity, solidarity, typology of identities, social foundations of identities, evolution of identities.


[9] The Threat of meeting with other groups of people and fighting with them for feeding territory was not very great, since primitive communities usually lived at a considerable distance from each other and rarely came into direct contact.
[10] Bocharov V. V. Political anthropology // Anthropology of power. SPb.: publishing house of St. Petersburg state University, 2007. Vol. 1. Power in anthropological discourse. Pp. 14-48.
[11] Benhabib S. The claims of culture. Equality and diversity in the global era, Moscow: Logos, 2003. 350 p. See also: Malygina I. V. Dynamics of Russian identity // To be Russian ... Collective monograph [T. G. Kiseleva, I. V. Malygina, A. Ya. Flier]. M.: MGUKI, 2005. Pp. 5-52.
[12] See, for example: Baudrillard J. Temptation. Moscow: Ad marginem, 2000. 319 p. et al.
[13] For more Information, see: Kostina A.V. Folk culture-ethnic culture-mass culture. "Balance of interests", Moscow: URSS, 2009, 1216 p.
[14] The most recent example is the revolutions in North Africa, not least provoked, and perhaps organized by the social networks of the Internet.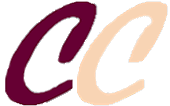 ISSN 2311-3723
Founder:
OOO «Soglasie» publisher
Publisher:
Scientific Association of Culture Researchers
Official registration № ЭЛ № ФС 77 – 56414 от 11.12.2013
The magazine is indexed:

Issued quarterly in electronic form only
Issue produced by:
Editorial Director
A. Flier
Editor in Chief
T. Glazkova
Head of IT Center
A. Lukyanov
Our banner:

Our e-mail:
cultschool@gmail.com
Our Facebook account: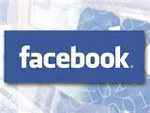 OUR PARTNERS: