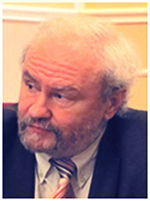 Flier Andrey Yakovlevich,
Doctor of Philosophy, Professor,
Chief Researcher
Lykhachev Russian Research Institute
for Cultural and Natural Heritage
e-mail: andrey.flier@yandex.ru
Cultural norms and cultural images: Historical dynamics
Abstract. The article considers the problem of expression of different cultural norms in symbols of forms of certain cultural images (mythological, religious, artistic) in different historical epochs and functioning of these images in social culture. Special attention is paid to the educational role that these images played in the cultural context of the respective epochs, regulation with their help of practical social behavior of people, formation of personalities, modal for their time.

Keywords. Culture, typology of cultural norms, mythological, religious and artistic images, social education of people.

[1] This statement is a significant modernization of the original text. See: Flier A.Y. Norms cultural//Flier A.Y., Poletaeva M.A. Thesaurus of the basic concepts of cultural studies. Tutorial Benefit. М.: MGUKI, 2008. Pp. 187-190.
[2] Lévi-Strauss, Claude. Tristes tropiques. Paris: Plon, 1955; Malinowski, Bronisław Kasper. The Sexual Life of Savages in North-Western Melanesia: An Ethnographic Account of Courtship, Marriage and Family Life Among the Natives of the Trobriand Islands, British New Guinea. With a Preface by Havelock Ellis. London: George Routledge, 1929; Kroeber, Alfred Louis. The Configurations of Culture Growth. Berkeley: University of California Press, 1944 and other.
[3] See. More on this: myths of the peoples of the world. Encyclopedia in 2 v. M.: Sovietskaya Encyclopedia, 1987-88. 720 + 671 pp.
[4] Frankfort, Henri, Frankfort, Henrichte A., Wilson, John A., Jacobsen, Thorkild. Before Philosophy. The Intellectual Adventure of Ancient Man. Baltimore: Penguin Books, 1946.
[5] Zhukovsky V.I., Kopceva N.P., Pivovarov D.V. Visual essence of Religion: monograph. Krasnoyarsk: KSU, 2006. 460 pp.
[6] Ibid.
[7] See. About it, for example: Assumption Band. Semiotics icons // Assumption B. A. Semiotics Art. M., 1995, p. 221-303; Eco, Umberto. Arte e bellezza nell'estetica Medievale. Milano: R.C.S. Libry & Grandi Opere S.p.A. 1994 and other.
[8] Bronzov A. Piety// Orthodox Theological Encyclopedia. Vol. 2, stlb. 678. Publication of Petrograd. Appendix to the Spiritual magazine "Wanderer" for 1901 [electronic resource]. Url: Http://www.biblioteka3.ru/biblioteka/pravoslavnaja-bogoslovskaja-jenciklopedija/tom-2/blagochestie.html. Date of application: 09.01.2018.
[9] See. More about this: Zakharov N.V., Lukov Vl. A. Genius for Ages: Shakespeare in European culture. M.: GITR, 2012. 504 pp.
[10] See. About it: Teeth AB History of religion. Course of lectures. Book one. M.: University of MGIMO, 2006. 436 pp.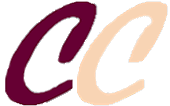 ISSN 2311-3723
Founder:
OOO «Soglasie» publisher
Publisher:
Scientific Association of Culture Researchers
Official registration № ЭЛ № ФС 77 – 56414 от 11.12.2013
The magazine is indexed:

Issued quarterly in electronic form only
Issue produced by:
Editorial Director
A. Flier
Editor in Chief
T. Glazkova
Head of IT Center
A. Lukyanov
Our banner:

Our e-mail:
cultschool@gmail.com
OUR PARTNERS: