Hypotheses:
THEORY OF CULTURE
A. Ya. Flier. Local cultural system: sustainability factors


Discussions:
In SEARCH of the MEANING of HISTORY and CULTURE (A. Ya. Flier's Section)
V. M. Rozin. Conceptualization of G. R. Baltanova Muslim women and culture
N. A. Khrenov. On the history of the formation of the science of culture: Oswald Spengler (to the 100th anniversary of the book «the Decline of Europe»)
M. I. Kozyakova. Synesthesia in the postmodern era: aesthetics déjà'vu


Analytics:
HIGH ART IN a CULTURE of MODERNITY (E. N. Shapinskaya'sSectoin)
E. N. Shapinskaya. Bulgarian culture in Russia: traditions and modernity (interview with Maya Pramatarova)
E. N. Shapinskaya. Digital history: the future of our past
CULTURAL REFLECTIONS
N. A. Khrenov. Culture and play: activation of the gaming instinct in the era of transition from the middle ages to Imperial Russia (end)
V. I. Grachev. Information-rhizomorphic basis of communicative paradigm of modern culture. Three
A. Ya. Flier. Culture and the problem of the noosphere: it is not necessary to make a fairy tale come true

NEW BOOK

A. Ya. Flier. Theory of culture

---
Announcement of the next issue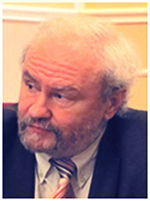 Flier Andrey Yakovlevich,
Doctor of Philosophy, Professor,
Chief Researcher
Lykhachev Russian Research Institute
for Cultural and Natural Heritage
e-mail: andrey.flier@yandex.ru
Cultural Studies: Weather Report for Tomorrow
Abstract. The article discusses prospects of different options of development of cultural studies in future. It is assumed that the major scientific object will be social conscience as the most significant backbone phenomenon, being culturally shaped in different ways. Development of applied culturology will to a large extent depend on peculiarities of national cultural policy being conducted in a certain country.

Keywords. Culture, cultural studies, social conscience, cultural meaning and values, language, customs, traditions, cultural norms.

The article is written with the support of the Russian Humanitarian Scientific Fund's grant "Cultural regulation of social dynamics" (15-03-00031)
[1] Flier A. Academicism of Cultural Studies is an Evidence of Their Maturity // Culture of Culture. 2015. № 3. URL: http://cult-cult.ru/academicism-of-cultural-studies-is-an-evidence-of-their-maturity/. Access date: 3.07.2015.
[2] See, for example, the definition of culture by N. Vazhinsky who considers it as "a worldview implemented in a lifestyle". (URL: http://www.culturalnet.ru/f/viewtopic.php?id=310&action=all). It seems to be a bit extravagant but quite reasonable interpretation of the phenomenon of culture.
[3] See also: Flier A. Designing the Ideal Model of Problematic Fields of Culturology // Topics in Cultural Studies, 2012. № 7. P. 4-9.
[4] See, for example, Bransky V. Theoretical Fundamentals of Social Synergetics // Topics in Philosophy. 2000. № 4; Vasilkova V. Order and Chaos in Developing of Social Systems. Synergetics and Theory of Social Self-Organization. Saint-Petersburg, Lan Publishing House, 1999, etc.
[5] See also: Flier A. Designing the Ideal Model of Problematic Fields of Culturology.
[6] See also: Bikhovskaya I. Applied Culturology: Potential vs Actual // Observatory of Culture. 2011. № 4.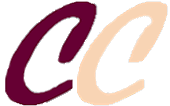 ISSN 2311-3723
Founder:
OOO «Soglasie» publisher
Publisher:
Scientific Association of Culture Researchers
Official registration № ЭЛ № ФС 77 – 56414 от 11.12.2013
The magazine is indexed:

Issued quarterly in electronic form only
Issue produced by:
Editorial Director
A. Flier
Editor in Chief
T. Glazkova
Head of IT Center
A. Lukyanov
Our banner:

Our e-mail:
cultschool@gmail.com
Our Facebook account: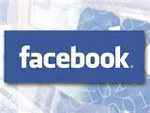 OUR PARTNERS: