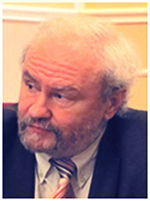 Flier Andrey Yakovlevich,
Doctor of Philosophy, Professor,
Chief Researcher
Lykhachev Russian Research Institute
for Cultural and Natural Heritage,
Professor of Moscow State linguistic University
e-mail: andrey.flier@yandex.ru
CULTURAL VARIABILITY AND PROGRESS
Abstract. The article analyzes the factors and forms of manifestation of progress in culture, in one or another connection with the type of activity, its social and symbolic conditionality, and the degree of its innovation. The reforms of Peter the Great and the ideological turn of Alexander III are considered as examples of this social and symbolic determination of cultural variability.
Keywords: culture, progress, activity, social and symbolically conditioned activity, innovation and tradition, systemic complexity, expansion of degrees of freedom.

[1] See about it, for example: Severtsov A. N. Morphological regularities of evolution. M.-L.: Publishing House of Academy of Sciences, 1939. 610 p.; Volkov G. N. Sources and horizons of progress. Sociological problems of science and technology development. M.: Politizdat, 1976. 335 p.; Korotaev A.V. Social evolution: factors, patterns, trends. M.: Eastern literature of the Russian Academy of Sciences, 2003. 278 p., etc.
[2] Spencer H. The Principles of Sociology. Parts I to V. London: Williams and Norgate 1874-1875 (Spencer G. Foundations of sociology, St. Petersburg: V. Demakov Printing House, 1877. 897 p.).
[3] Flier A. Ya. Structure and dynamics of cultural-genetic processes. Diss. ... Doct. 17.00.08 – theory and history of culture, Moscow, 1995, 279 p. (on the rights of the manuscript). This text was published in the book: Flier A. Ya. Kulturogenez. M.: RIK, 1995. 128 p.; Flier A. Ya., Poletaeva M. A. Origin and development of culture. M.: MGUKI, 2009. 272 p.
[4] Flier A. Ya. Kulturogenez // Flier A. Ya., Poletaeva M. A. Thesaurus of basic concepts of Culturology. Moscow: MGUKI, 2008. Pp. 233-236; see also: Flier A. Ya. Cultural industries in history and modernity // Knowledge. Understanding. Skill. 2012. no. 3. P. 4.
[5] Flier A. Ya. Theory of culture: experience of generalization [Electronic resource] // Culture of culture. 2017. no. 4. URL: http://cult-cult.ru/the-theory-of-culture-a-new-generalization/. Date of application: 10.02.2018.
[6] See, for example: Pavlenko N. I. Peter the Great. M.: Molodaya Gvardiya, 1975. 384 p.; Solovyov S. M. Public readings about Peter the Great. M.: Nauka, 1984. 232 p.; Brickner A. G. History of Peter the Great. M.: LLC "AST", 2004. 668 p. and others.
[7] Flier A. Ya. Ideological function of cultural policy // Knowledge. Understanding. Skill. 2018. no. 1. Pp. 57-64.
[8] See, for example: Dronov I. E. Strong, Derzhavny...: Life and reign of Emperor Alexander III. Moscow: Russian publishing center, 2012. 752 p.
[9] Ignatiev A. A. Fifty years in the ranks. Moscow: Voenizdat, 1986. 752 p.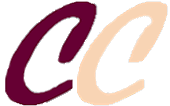 ISSN 2311-3723
Founder:
OOO «Soglasie» publisher
Publisher:
Scientific Association of Culture Researchers
Official registration № ЭЛ № ФС 77 – 56414 от 11.12.2013
The magazine is indexed:

Issued quarterly in electronic form only
Issue produced by:
Editorial Director
A. Flier
Editor in Chief
T. Glazkova
Head of IT Center
A. Lukyanov
Our banner:

Our e-mail:
cultschool@gmail.com
Our Facebook account: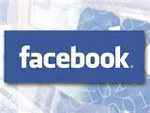 OUR PARTNERS: