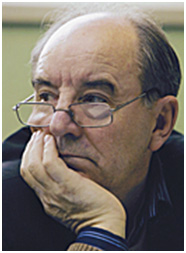 Khrenov Nikolai Andreevich,
Doctor of Philosophy, Professor,
the Gerasimov Russian State
University of Cinematography
e-mail: nihrenov@mail.ru
CULTURE AND PLAY:
ACTIVATION OF THE GAMING INSTINCT IN THE ERA OF TRANSITION FROM THE MIDDLE AGES TO IMPERIAL RUSSIA
(continuation)
Abstract. The article deals with the problem of the emergence of the game theater in late medieval Moscow Russia and its development in the period of Peter's reforms. The problem of game as "devilry" in medieval culture and overcoming of this stereotype is emphasized.
Keyword. Game, theater, late medieval Moscow Russia, Peter's reforms

[51] Khrenov N. The theatre of the twentieth century: the activity of the archaic in the updating of this comic // Academic notebook. 2017. Vol. 18. P. 176.
[52] Propp V. Russian agrarian holidays. P. 98.
[53] Miller V. Decree. Op. P. 15.
[54] Likhachev D. Seventeenth century Russian literature // Literary Monuments of Ancient Russia. XVII V. Moscow: Artistic literature. 1988. P. 5.
[55] V. Toporov, Moscow people of the SEVENTEENTH century (the topic of the day). P. 194.
[56] Plyukhanova M. about some features of personal consciousness in Russia of the XVII century // Artistic language of the middle Ages. M.: Science, 1982. P. 186.
[57] Leontiev K. East, Russia and Slavs. Vol. 1. M.: Typo-lithography of I. N. Kushnerev and Co., 1885. P. 83.
[58] Ibid.
[59] Ikonnikov V. Maxim the Greek and his time. Kiev.: type. Imp. St. Vladimir's University, 1915. P. 586.
[60] Ibid. P. 561.
[61] Leont'ev K. The Decree. Cit. P. 84.
[62] Kolesov V. Domostroy as a monument of medieval culture // Domostroy. SPb.: Science, 1994. P. 327.
[63] Ikonnikov V. Decree. Cit. P. 583.
[64] Rozanov V. In the fumes of war. Articles and essays. 1916-1918. M.-SPb.: Rostock, 2008. P. 44.
[65] Evreinov N. Theater for themselves. Part 1. PTH. Ed. N. I. Bulgakova, 1915. P. 13.
[66] Lotman Yu. Theater and theatricality in the structure of culture of the early NINETEENTH century // Lotman Yu. Selected articles: in 3 vol. Articles on semiotics and typology of culture. Tallinn: Aleksandra, 1992. P. 272.
[67] Pokrovsky V. Dandies in satirical literature of the XVIII century. M.: Type. Moscow University 1903. P. 4.
[68] Ibid. P. 5.
[69] Ibid. P. 57.
[70] Ibid. P. 58.
[71] Ibid. P. 397.
[72] On the corruption of morals in Russia Shcherbatov, Prince M. and A. Radishchev Journey., M.: Science, 1983. P. 29.
[73] Likhachev D., Panchenko A., Ponyrko N. Decree. Cit. P. 84.
[74] Adolf Lizek's Legend about the Embassy from the Roman Emperor Leopold to the great Tsar of Moscow Alexei Mikhailovich in 1675 // Journal of the Ministry of national education. 1837. No. 11. P. 391.
[75] Dodonov B. Emotion as value. M.: Politizdat, 1978.
[76] Evreinov N. Decree. Cit. P. 73.
[77] Ibid. P. 91.
[78] Losev A. History of ancient aesthetics. Results of the millennial development. Vol. 2. M.: Art, 1994. P. 164.
[79] Ibid. P. 500.
[80] Ibid. P. 302.
[81] Gurevich L. History of Russian theatrical life. M.-L.: Art, 1939. P. 82.
[82] Ibid. P. 126.
[83] Likhachev D. Seventeenth century in Russian literature. P. 8.
[84] Ibid. P. 9.
[85] Davydov Y. Art as a sociological phenomenon. M.: Science, 1968.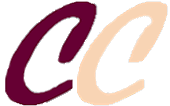 ISSN 2311-3723
Founder:
OOO «Soglasie» publisher
Publisher:
Scientific Association of Culture Researchers
Official registration № ЭЛ № ФС 77 – 56414 от 11.12.2013
The magazine is indexed:

Issued quarterly in electronic form only
Issue produced by:
Editorial Director
A. Flier
Editor in Chief
T. Glazkova
Head of IT Center
A. Lukyanov
Our banner:

Our e-mail:
cultschool@gmail.com
OUR PARTNERS: