Hypotheses:
THEORY OF CULTURE
V. M. Rozin. Postculture as the basis for the distinction of the concepts of culture
Discussions:
In SEARCH of the MEANING of HISTORY and CULTURE (A. Ya. Flier's Section)
A. Ya. Flier. Phenomenon of cultural form
N. A. Khrenov. On the way to «Posthuman»: anthropological, mythological and artistic potential of the puppet (beginning)
V. I. Grachev. Information-rhizomorphic basis of the communicative paradigm of modern culture 4 (ending)
Analytics:
HIGH ART IN a CULTURE of MODERNITY (E. N. Shapinskaya's Sectoin)
E. N. Sapinska, A. A. Lisenkova. Education vs neo-enlightenment: some trends in digital culture
N. Yu. Lukina. About the beauty of antique statues, Picassos and traffic lights
CULTURAL REFLECTIONS
N. A. Khrenov. Culture of the twentieth century: theatrical experiments in the era of escalating mass communication (beginning)
M. A. Poletaeva. Evolution of ideas about the «alien»
V. V. Breitburg. The principle of clip thinking when creating musicals
REVIEWS, MESSAGES, MATERIALS
M. I. Kozyakova. Review of the book by A. S. Zapesotsky «The Formation of global culture and conflicts of civilizations»
E. N. Polyudova. Modern cultural research as a book of reflections: reflections on the book of E. N. Shapinskaya «Philosophy of music»
---
Announcement of the next issue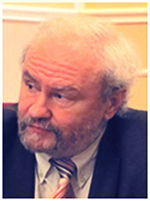 Flier Andrey Yakovlevich,
Doctor of Philosophy, Professor,
Chief Researcher
Lykhachev Russian Research Institute
for Cultural and Natural Heritage,
Professor of Moscow State linguistic University
e-mail: andrey.flier@yandex.ru
CULTURE AND THE NOOSPHERE PROBLEM:
IT IS NOT NECESSARY TO MAKE A FAIRY TALE TRUE
Abstract. The article deals with the doctrine of the noosphere and shows the practical impossibility of building a noosphere in the conditions of the Earth as a phenomenon that violates the historically developed cultural diversity of mankind, which contradicts the very psychological nature of man and the principles of social organization of mankind.

Keyword. Noosphere, culture, cultural rapprochement of peoples, cultural diversity of mankind.

[1] Bulletin of culture and arts. 2017. No. 3 (51). Pp. 87-90.
[2] Vernadsky V. I. A Few words about the noosphere // Successes of modern biology. 1944. T. 18. Vol. 2. Pp. 113-120.
[3] See, for example: Girenok F. I. Ecology. Civilization. Noosphere. Moscow: Nauka, 1987. 182 p.; Moiseev N. N. Man and the noosphere M.: Molodaya Gvardia, 1990. 351 p.; Ursul A. D. the Way to the noosphere. The concept of survival and sustainable development of mankind. Moscow: Luch, 1993. 275 p. et al.
[4] See, for example: V. I. Vernadsky: pro et contra. SPb.: RHGI, 2000. 862 p.; Prozorov L. L. Was Vernadsky's teaching about the noosphere? (brief historical analysis) // Space and Time. 2012. No. 4 (10). Pp. 223-229.
[5] yanshina F. T. Noosphere: utopia or real perspective // Social Sciences and modernity. 1993. No. 1. Pp. 167-172.
[6] Ibid. Pp. 163-173.
[7] See, for example: flier A. ya. Culture as repression. Moscow: Diagramma, 2006. 320 p.; flier A. Ya. Cultural bases of violence // Knowledge. Understanding. Skill. 2012. No. 1. P. 19-25; flier A. ya. Culture as a weapon of mass destruction [Electronic resource]. URL: http://ex.kabobo.ru/docs/82500/index-2853.html (accessed 7.05.2017).
[8] See: flier A. Y. Multiculturality / / Observatory of culture. 2008. No. 2. Pp. 22-26.; Flier A. Ya. Three cultural strategies of interethnic communications in a multiethnic society [Electronic resource] // Information portal Knowledge Understanding. Skill. 2014. No. 4. URL: http://www.zpu-journal.ru/e-zpu/2014/4/Flier_Three-Cultural-Strategies/. (accessed 12.12.2014); Kostina A.V., flier A. A. Three types of culture – three functional strategies of life / / Bulletin of the Chelyabinsk state Academy of culture and arts. 2009. No. 2 (18). Pp. 23-36.
[9] Ursul A. D. Sustainable future (globalization, security, noospherogenesis). Moscow: Life, 2006. 512 p.
[10] Meadows, Donella H., Meadows, Dennis L., Randers, Jørgen and Behrens, William W. III. Limits to Growth: A Report for the Club of Rome's Project on the Predicament of Mankind. N.Y.: Universe Books, 1972 (Meadows D. H., Meadows D. L., Randers Y., Behrens III W. Limits of growth: (Report on the project of the club of Rome "the Difficult situation of mankind"). Moscow: MSU Publishing house, 1991).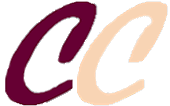 ISSN 2311-3723
Founder:
OOO «Soglasie» publisher
Publisher:
Scientific Association of Culture Researchers
Official registration № ЭЛ № ФС 77 – 56414 от 11.12.2013
The magazine is indexed:

Issued quarterly in electronic form only
Issue produced by:
Editorial Director
A. Flier
Editor in Chief
T. Glazkova
Head of IT Center
A. Lukyanov
Our banner:

Our e-mail:
cultschool@gmail.com
Our Facebook account: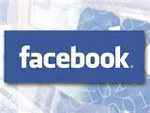 OUR PARTNERS: