Hypotheses:
THEORY OF CULTURE
A. Ya. Flier. Local cultural system: sustainability factors


Discussions:
In SEARCH of the MEANING of HISTORY and CULTURE (A. Ya. Flier's Section)
V. M. Rozin. Conceptualization of G. R. Baltanova Muslim women and culture
N. A. Khrenov. On the history of the formation of the science of culture: Oswald Spengler (to the 100th anniversary of the book «the Decline of Europe»)
M. I. Kozyakova. Synesthesia in the postmodern era: aesthetics déjà'vu


Analytics:
HIGH ART IN a CULTURE of MODERNITY (E. N. Shapinskaya'sSectoin)
E. N. Shapinskaya. Bulgarian culture in Russia: traditions and modernity (interview with Maya Pramatarova)
E. N. Shapinskaya. Digital history: the future of our past
CULTURAL REFLECTIONS
N. A. Khrenov. Culture and play: activation of the gaming instinct in the era of transition from the middle ages to Imperial Russia (end)
V. I. Grachev. Information-rhizomorphic basis of communicative paradigm of modern culture. Three
A. Ya. Flier. Culture and the problem of the noosphere: it is not necessary to make a fairy tale come true

NEW BOOK

A. Ya. Flier. Theory of culture

---
Announcement of the next issue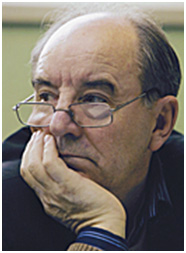 Khrenov Nikolai Andreevich,
Doctor of Philosophy, Professor,
the Gerasimov Russian State
University of Cinematography
e-mail: nihrenov@mail.ru
Culture and Utopia: Medieval Complex of Utopism in the History of Russia (Part 1)
Abstract. The first part of the article is dedicated to peripeties of interaction and development of avant-garde and conservatism trends in the first third of the 20th century. It is considered both in the spheres of art and politics, as well as in the context of their common utopian origin in ideology and mass consciousness. The author focuses on development of the Soviet prewartime cinematography, influencing the mass ideology to the greatest extent.
Key words. Culture, symbolism, avant-garde, futurism, passeism, conservatism, utopia, mythological origin, imperial ideology.
[1] Zeldmayer H. Art and Truth: Theory and Method of History of Art. М.: Iskusstvoznaniye, 1999. P. 192.
[2] Etkind А.М. The Flagellant: Sects, Literature and Revolution. М.: Novoye Literaturnoye Obozreniye, 1998. P. 185.
[3] Bagno V.E. Our Own and Someone Else's, Someone Else's in Our Own // Russian Utopias. SPb.: Terra Fantastica, 1995. P. 96.
[4] Berdyaev N.А. Self-Knowledge: An Experience of Philosophical Autobiography. М.: Kniga, 1991. P. 133.
[5] Eisenstein S.М. Method. Vol. 1. Grundproblem. М.: Muzei kino; Eisenstein Centre, 2002. P. 227.
[6] Makovsky S.К. Silhouettes of Russian Artists. М.: Respublika, 1999. P. 70.
[7] Eisenstein S.М. Method. Vol. 2. Masters' Secrets. М.: Muzei kino; Eisenstein Centre, 2002. P. 16.
[8] Popper К. Open Society and Its Enemies. Vol. 1. М.: Fenix, Kulturnaya Initsiativa, 1992.
P. 208.
[9] Eisenstein S.М. Method. Vol. 2. P. 311.
[10] Khrenov N.А.From the Period of Unconscious Myth-Making to the Period of Reflection On the World // Myth and Artistic Consciousness of the 20th Century. М.: Gosudarstvenny Institute Yazikoznaniya, Kanon-Plus, 2011. P. 11.
[11] Kozlowski P. Myth on Modernism. М.: Respublika, 2002. P. 190.
[12] Eisenstein S.М. Method. Vol. 2. P. 194.
[13] Op. cit., p. 207.
[14] Grois B.Y. Russian Avant-Guarde Along Both Sides of "Black Square" // Questions of Philosophy. 1990. № 11.
[15] Berdyaev N.А. Self-Knowledge… P. 136.
[16] Tchistov K.V. Russian Folk Utopia (genesis and functions of social utopian legends). SPb.: Dmitry Bulanin, 2003.
[17] Nietzsche F. On the Use and Abuse of History for Life // Nietzsche F. Works: In 2 vol. Vol. 1. М.: Мysl, 1990. P. 158.
[18] Stepun F.A. Mystical Stepun F.A. Mystic Outlook. Five Images of Russian Symbolismiew of the World. Five Images of the Russian Symbolism. SPb.: Vladimir Dal, 2012.
[19] Tchistov K.V. Utopias and Modernity // Russian Utopias. P. 53.
[20] Panchenko А.М. Religious Utopism of Russian Mystical Sects // Russian Utopias. P. 207.
[21] Mainnheim К. Diagnosis of Our Times. М.: Yurist, 1994. P. 184.
[22] Rappaport A.G. Utopia and Avant-Garde: The Portrait in Works by Malevich and Filonov // Questions of Philisophy. 1991. № 11. P. 33.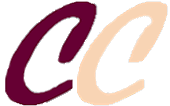 ISSN 2311-3723
Founder:
OOO «Soglasie» publisher
Publisher:
Scientific Association of Culture Researchers
Official registration № ЭЛ № ФС 77 – 56414 от 11.12.2013
The magazine is indexed:

Issued quarterly in electronic form only
Issue produced by:
Editorial Director
A. Flier
Editor in Chief
T. Glazkova
Head of IT Center
A. Lukyanov
Our banner:

Our e-mail:
cultschool@gmail.com
Our Facebook account: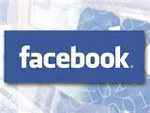 OUR PARTNERS: