Hypotheses:
THEORY OF CULTURE
A.Ya. Flier. The phenomenon of prestigious consumption
Discussions:
IN SEARCH OF THE MEANING OF HISTORY AND CULTURE (A.Ya.Flier's Section)
A.Ya. Flier. Structuring culture according to the methods of social regulation
N.A. Khrenov. A sociological turn in science. About the art of the XIX century: I. Ten's concept as an anticipation of the cultural turn (continued)
V.M. Rozin. Non-traditional, socio-cultural interpretation of the book by Meer Shalev "Fontanella" (ending)
Analytics:
HIGH ART IN MODERN CULTURE (E.N. Shapinskaya'sSection)
E.N. Shapinskaya. "Storytelling" as a form of narrative in Modern Popular culture
CULTURAL REFLECTIONSBY
A.Ya. Flier. Historical transformation of culture from admiration of the past to aspiration to the future
N.A. Khrenov. A man in a pandemic situation: excursions into history (beginning)
V.M. Rozin. Love in culture and family: yesterday and today (based on the novel by Meir Shalev "Two bears Came out of the forest")
V.I. Grachev. Knowledge and information in modern Cultural Studies: Paradoxes of similarities and differences of content
---
Announcement of the next issue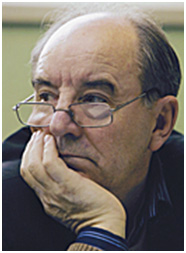 Khrenov Nikolai Andreevich,
Doctor of Philosophy, Professor,
the Gerasimov Russian State
University of Cinematography
e-mail: nihrenov@mail.ru
Culture and Utopia: Medieval complex of utopism
in the history of Russia (ending)
Abstract. The second part of the article continues discussion on twists and turns of interaction and development of avant-garde and conservative trends in Russian culture in the first third of the 20th century. The author covers the process both in artistic and political spheres, as well as in their common utopian evolution in ideology and mass consciousness, with his dwelling upon development of the Soviet cinematography, making the most forceful impact on mass ideology.

Key words. Culture, symbolism, avant-garde, modernity, futurism, passionism, conservatism, utopia, mythological origin, imperial ideology.


[23] Eisenshtein S.M Memoirs. Vol. 2. P. 60.
[24] Ibid. P. 315.
[25] Eisenshtein S.M Memoirs. Vol. 1. С. 58.
[26] Eisenshtein S.M. Memoirs. Vol. 2. С. 61.
[27] Panchenko A.M. Religious Utopia of Russian Mystic Sects // Russian Utopias. P. 219.
[28] Etkind А.М. The Flagellant: Sects, Literature and Revolution. М.: Novoye Literaturnoye Obozreniye, 1998. P. 671.
[29] Eisenshtein S.M Memoirs. Vol. 2. P. 303.
[30] Ibid. P. 5.
[31 Ibid. P. 13.
[32] Ibid. P. 22.
[33] Ibid. P. 341.
[34] Ibid. P. 12.
[35] Ibid. P. 419.
[36] Eisenshtein S.M. Method. Vol. 1. P. 38.
[37] Eisenshtein S.M. Method. Vol. 2. P. 449.
[38] Ibid. P. 125.
[39 Ibid. P. 155.
[40] Krauss R. Le Photographique: Pour une théorie des écarts. М.: Ad Marginem Press, 2014. P. 132.
[41] Benjamin V. The Work of Art in the Age of Its Mechanical Reproduction. М.: the Goethe Cultural Centre «MEDIUM», 1996. P. 60.
[42] Ivanov V.V. Essays on Prehistory of Semiotics // Ivanov V. Selected Works on Semiotics and History of Culture. Vol. 1. М.: Yaziki Russkoi Kultury, 1998. P. 749.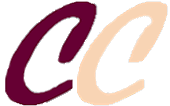 ISSN 2311-3723
Founder:
OOO «Soglasie» publisher
Publisher:
Scientific Association of Culture Researchers
Official registration № ЭЛ № ФС 77 – 56414 от 11.12.2013
The magazine is indexed:

Issued quarterly in electronic form only
Issue produced by:
Editorial Director
A. Flier
Editor in Chief
T. Glazkova
Head of IT Center
A. Lukyanov
Our banner:

Our e-mail:
cultschool@gmail.com
OUR PARTNERS: