Hypotheses:
THEORETICAL REVIEW
E.A. Orlova. Concepts of identity/identification in socio-scientific knowledge
Discussions:
IN SEARCH OF THE MEANING OF HISTORY AND CULTURE (A.Ya. Flier's rubric)
A.Ya. Flier. Culture as the basis of identity
N.A. Khrenov. The Russian Revolution from the point of view of the transitional situation in the history of culture. Rehabilitation of the Imperial complex as a consequence of the period of reaction in the history of the Revolution (continued)
V.M. Rozin. From the views of L.S. Vygotsky to the modern concept of development
Analytics:
CULTURAL REFLECTIONS
A.Ya. Flier. Accumulation and transmission of social experience. Socio-cultural reproduction
N.A. Khrenov. Culture and Technology: from the organ projection of E. Kappa to the objectification of Hegel's spirit (Semiotic turn in the culture of the twentieth century) (continued)
V.M. Rozin. Personality formation: the role of the social environment and the work of the individual's consciousness
VIEWS
A.Ya. Flier. Culture as a survival system and its 5 strategies
A.P. Markov. Traditional Values – "New Ethics": the Global Conflict of Logos and Chaos
---
Announcement of the next issue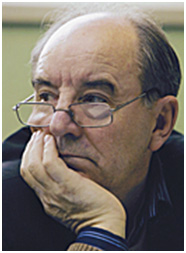 Khrenov Nikolai Andreevich,
Doctor of Philosophy, Professor,
the S. Gerasimov Russian State
University of Cinematography
e-mail: nihrenov@mail.ru
Culture as Collective Memory
Abstract. The article is dedicated to pendulum dynamics of culture in Russia, which alternately manifests itself in mass consciousness as nostalgia for imperial Byzantine, with the state's dominating personality, and as the archetype of pilgrimage, which reflects attitudes of Western modernism and the personality priority over the state. Both have been imprinted on the collective historical memory of the Russian people.
Key words. History, culture, mass consciousness, mentality, spectrum of basic personality types, modernism, Byzantine tradition.
[1] Nietzsche F.W. Collected Works (2 volumes), V. 1. Moscow: Mysl, 1990. P. 163.
[2] Ibid., p. 186.
[3] Ibid., p. 208.
[4] Hegel G.W.F. Aesthetics (4 volumes), V. 3. Moscow: Iskusstvo, 1971. P. 429.
[5] Heidegger М. Elucidations of Hölderlin's Poetry. St. Petersburg: Akademitchesky Proekt, 2003. P. 81.
[6] Le Goff J. History and Memory. Moscow: ROSSPEN, 2013. P. 81.
[7] Hungtinton S. Who Are We? The Challenges to America's National Identity. Moscow: AST, Tranzitkniga, 2004.
[8] Khrenov N.A. Lev Gumilev's Ideas On the Background of Orientalist Discourse // Heritage of Lev Gumilev and the Fate of the Peoples Eurasia: History, Modernity, Prospects. St. Petersburg: The Hertzen RPHU, 2012.
[9] Berdyaev N.A. Self-Cognition. Experience in the Philosophical Autobiography. Moscow: Prometey, 1991. P. 135.
[10] Marx K., Engels F. Collected Works (39 volumes), V. 16. Moscow: Politizdat, 2nd edition. 1955-1974. P. 374.
[11] Berdyaev N.A. The New Middle Ages. Thoughts On the Fate of Russia and Europe. Berlin: Obelisk, 1924.
[12] Savelyeva I.M., Poletayev A.V. History and Time: In Search of the Lost. Moscow: Yaziki Slavyanskoi Kulturi, 1997. P 483.
[13] Le Goff J. Op. cit., p. 12.
[14] Rue A. Photograph Between Document and Modern Art. St. Petersburg: Claudberry, 2014. P. 188.
[15] Likhatchev D.S. The Poetry of Ancient Russian Literature. Leningrad: Nauka, 1971. P. 348.
[16] Gumilev L.N. Ethnogenesis and the Earth's Biosphere. Moscow: Mishel i K, 1993. P. 97.
[17] Ibid., p. 97.
[18] Ibid., p. 98.
[19] Zeldmaier, H.. Truth: Theory and Method of History of Art. Moscow: Axioma, 1999. P. 192.
[20] Paskal B. Thoughts. Moscow: Eksmo, 2009. P. 21.
[21] Marchenko A.M. Nostalgia for the Present (Notes on A. Voznesensky's Poetics)// Questions of Literature. 1978. № 9. P. 91.
[22] Voznesensky А.A. Complete Works (3 volumes). V. 2. Moscow: Khudozhestvennaya Literatura, 1984. P. 199.
[23] Spengler О. Der Untergang des Abendlandes. Moscow: Mysl, 1993. P. 624.
[24] Shubart V. Europa und die Seele des Ostens. Moscow: Russkaya Ideya, 1997. P. 120.
[25] Ibid., p. 120.
[26] Ibid., p. 121.
[27] Ibid., p. 126.
[28] Merezhkovsky D.S. Aesthetics and Criticism. V. 1. Moscow-Kharkov: Folio, 1994. P. 137.
[29] Paperny V.Z. Culture Two. Moscow: Novoye Literaturnoye Obozreniye, 1996.
[30] Le Goff J. Op. cit., p. 9.
[31] Akhiezer A.S. Russia: Critique of the Historical Experience (3 volumes). V 1. From Past to Future. Novosibirsk: Sibirsky Chronograph, 1997.
[32] Merezhkovsky D.S. Tolstoy and Dostoyevsky. The Lifelong Companions. Moscow: Respublika, 1995. P. 68.
[33] ] Ibid., p. 69.
[34] Fedotov G.P. Letters on Russian Culture // Fate and Sins of Russia. Selected Articles on Philosophy of Russian History and culture (2 volumes). V. 1. St/ Petersburg: Sofiya, 1992. P. 164.
[35] Khrenov N.A. Russian Culture at the Crossroads of West and East. Russia as Subconscious Mind of West, East as Subconscious Mind of Russia // Art Studies. 2013. № 3-4.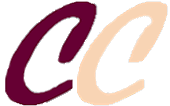 ISSN 2311-3723
Founder:
OOO «Soglasie» publisher
Publisher:
Scientific Association of Culture Researchers
Official registration № ЭЛ № ФС 77 – 56414 от 11.12.2013
The magazine is indexed:

Issued quarterly in electronic form only
Issue produced by:
Editorial Director
A. Flier
Editor in Chief
T. Glazkova
Head of IT Center
A. Lukyanov
Our banner:

Our e-mail:
cultschool@gmail.com
OUR PARTNERS: