Hypotheses:
THEORY OF CULTURE
V. I. Grachev. About dissonances and consonances in the relationship between modern culture and art
Discussions:
In SEARCH of the MEANING of HISTORY and CULTURE (A. Ya. Flier's Section)
A. Ya. Flier. Cultural variability and progress
N. A. Khrenov. On the way to «Posthuman»: anthropological, mythological and artistic potential of the puppet (continuation)
V. M. Rozin. Unusual Anton Pavlovich Chekhov (the artist's life and work in the optics of everyday culture)
Analytics:
HIGH ART IN a CULTURE of MODERNITY (E. N. Shapinskaya's Sectoin)
E. N. Sapinskaya. Subcultures in the digital world: anachronism or the basis for creating virtual communities?
M. I. Kozyakova. Museum in the history of culture: postmodern discourse
CULTURAL REFLECTIONS
N. A. Khrenov. Culture of the twentieth century: theatrical experiments in the era of escalating mass communication (continuation)
M. A. Poletaeva. Social practice of attitude to foreign culture
REPUBLICATION
A. Ya. Flier. Cultural history as a change dominant identity types (beginning)
---
Announcement of the next issue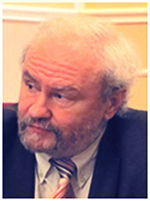 Flier Andrey Yakovlevich,
Doctor of Philosophy, Professor,
Chief Researcher
Lykhachev Russian Research Institute
for Cultural and Natural Heritage
e-mail: andrey.flier@yandex.ru
Culture as Space and Time of Social Being
Abstract. The article touches upon culture as a space of dominating of local regulatory and most frequent social interaction and communication and time of culture as dynamics of its stability and changeability competing, with tradition defining the limits of cultural space and innovation – the dynamics of cultural time.

Key words: culture, generalizing definitions, space and time, regulatory interaction and communication, stability and changeability of culture, tradition, innovation.


The article is prepared with the support of the Russian Humanitarian Scientific Fund, grant № 15-03-00031 Cultural Regulation of Social Dynamics.
[1] See: Kroeber A. L., Kluckhohn C. Culture: A Critical Review of Concepts and Definitions // Papers of the Peabody Museum of American Archeology and Ethnology. Harvard University, 1952. Vol. 47.
[2] See: Isaacson W. Einstein: His Life and Universe. N.Y.: Simon & Schuster, 2007.
[3] See: Flier A. Ya. Cultural Cultural Milieu and Its Social Traits // Information Humanitarian Portal "Knowledge. Understanding. Skill" 2013. № 2. [e-resource] URL: http://www.zpu-journal.ru/e-zpu/2013/2/Flier_Cultural-Milieu/
[4] Flier A. Ya. Essays on Theory of Historical Dynamics of Culture. М.: Soglasiye, 2012.
[5] See: Durkheim E. De la division du travail social. Paris: Presses Universitaires de France, 1893.
[6] Flier A. Ya. Cultural Industries in History and Contemporaneity: The Types and Technologies // Information Humanitarian Portal "Knowledge. Understanding. Skill" 2012. № 3. [e-resource] URL: http://www.zpu-journal.ru/e-zpu/2012/3/Flier_ Cultural-Industries/.
[7] See: Markaryan E.S. Key Problems of the Theory of Cultural Tradition // Soviet Ethnography. 1982. № 2.
[8] See, for example: Klein L.S. The Archeological Typology. L.: Academy of Science of the USSR, LF TSENDISI, Leningrad Archeological Research and DevelopmentAssociation, 1991; Arutunov S.А. Peoples and Cultures: Development and Interaction. М.: Nauka, 1989, etc.
[9] See more details: Le Goff, Jacques. L'historien et l'homme quotidien // Le Goff, Jacques. Pour un autre Moyen Âge. Temps, travail et culture en Occident. Paris: Gallimard, 1977. Р. 335-348.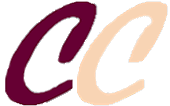 ISSN 2311-3723
Founder:
OOO «Soglasie» publisher
Publisher:
Scientific Association of Culture Researchers
Official registration № ЭЛ № ФС 77 – 56414 от 11.12.2013
The magazine is indexed:

Issued quarterly in electronic form only
Issue produced by:
Editorial Director
A. Flier
Editor in Chief
T. Glazkova
Head of IT Center
A. Lukyanov
Our banner:

Our e-mail:
cultschool@gmail.com
Our Facebook account: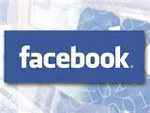 OUR PARTNERS: