Hypotheses:
THEORY OF CULTURE
V. I. Grachev. About dissonances and consonances in the relationship between modern culture and art
Discussions:
In SEARCH of the MEANING of HISTORY and CULTURE (A. Ya. Flier's Section)
A. Ya. Flier. Cultural variability and progress
N. A. Khrenov. On the way to «Posthuman»: anthropological, mythological and artistic potential of the puppet (continuation)
V. M. Rozin. Unusual Anton Pavlovich Chekhov (the artist's life and work in the optics of everyday culture)
Analytics:
HIGH ART IN a CULTURE of MODERNITY (E. N. Shapinskaya's Sectoin)
E. N. Sapinskaya. Subcultures in the digital world: anachronism or the basis for creating virtual communities?
M. I. Kozyakova. Museum in the history of culture: postmodern discourse
CULTURAL REFLECTIONS
N. A. Khrenov. Culture of the twentieth century: theatrical experiments in the era of escalating mass communication (continuation)
M. A. Poletaeva. Social practice of attitude to foreign culture
REPUBLICATION
A. Ya. Flier. Cultural history as a change dominant identity types (beginning)
---
Announcement of the next issue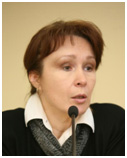 Kostina Anna Vladimirovna,
Doctor of Philosophy, Doctor of Culturology, Professor,
Dean of the Faculty of Philosophy, Culture and Art,
Head Department of Philosophy, Cultural and Political Sciences,
Moscow University for the Humanities
e-mail: anna_kostina@inbox.ru
"Culture" Express Train Passes all the Stations

Abstract: The article outlines the author's views on the current state of culture and its prospects in the foreseeable future. The author believes that major socio-functional segments of culture – traditional, specialized and mass culture – will remain relevant in the future and continue to carry on their social and regulatory functions, guaranteed by strengthening of nation-state.

Keywords: culture, social development, post-industrial society, national stability, area of the ideal, social adaptation.

[1] Kostina A.V. Mass Culture as a Phenomenon of Post-Industrial Society. 5th ed. M.: LCI Publisher, 2011; Kostina A.V. Correlation of Tradition and Creativity as the Basis of Socio-Cultural Dynamics. M.: "Librocom", 2010; Kostina A.V. National culture – Ethnic culture – Mass culture: "The Balance of Interests" in Modern Society. M.: URSS, 2009.
[2] Kostina A.V. Theoretical Problems of Contemporary Culture Studies: Ideas, Concepts, Research Methods. M.: "Librocom", 2009.
[3] Postmodernism: A View from the 21st century. Collective monograph / Ed. N.O. Osipova. M.-Kirov, 2009.
[4] Kostina A.V., Gudima T.M. Cultural Policy in Modern Russia: Correlation of Ethnic and National. M.: URSS, 2007.
[5] Kostina A.V. Theoretical Problems of Contemporary Cultural Knowledge: Methods, Approaches, Concepts, Notions. M.: MosGU, 2013; Kostina A.V. Problems of Mass and Elite Art. Textbook. 2nd edition. M.: MosGU Press, 2012.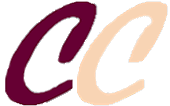 ISSN 2311-3723
Founder:
OOO «Soglasie» publisher
Publisher:
Scientific Association of Culture Researchers
Official registration № ЭЛ № ФС 77 – 56414 от 11.12.2013
The magazine is indexed:

Issued quarterly in electronic form only
Issue produced by:
Editorial Director
A. Flier
Editor in Chief
T. Glazkova
Head of IT Center
A. Lukyanov
Our banner:

Our e-mail:
cultschool@gmail.com
Our Facebook account: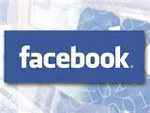 OUR PARTNERS: