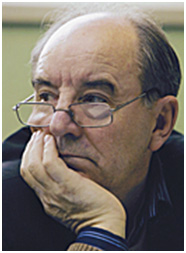 Khrenov Nikolai Andreevich,
Doctor of Philosophy, Professor,
the Gerasimov Russian State
University of Cinematography
e-mail: nihrenov@mail.ru
CULTURE OF THE TWENTIETH CENTURY:
THEATRICAL EXPERIMENTS IN THE ERA OF ESCALATING MASS COMMUNICATION
(continuation)
Abstract. The article is devoted to the transformation of the main parameters of theatrical art and techniques of theatrical expression in the conditions of cultural innovations of the twentieth century, mass communications, changes in global cultural orientations that caused a change in the theatrical language, the orientation of culture to "grammar", etc.
Keywords: theater, cinema, experiment, grammar, culture, reorientation, mass communication.

[27] Romm M. Edict. Op. P. 393.
[28] Andreev L. letter about the theater // History of Russian cinema. Khrestomatiya. M.: Kanon-Plus, 2011. P. 39.
[29] Bazin A. What is cinema? Moscow: Experience, 1972. P. 160.
[30] Ibid. P. 65.
[31] Yampolsky M. Language-body-case: cinematography and poiski smysla. M., 2004. P. 10.
[32] Andreev L. Edict. Op. P. 38.
[33] Zimmel G. Crisis of culture // Zimmel G. Izbrannoe. Ie 1. Philosophy of culture. Moscow, 1996. P. 490.
[34] Heising Y. Shadows of tomorrow. The people and culture. Darkened world, Saint Petersburg, 2010, P. 174.
[35] Proceedings of the First all-Russian Congress of pictorial figures. March 9-23, 1897 in Moscow: in 2 vol. 1. St. Petersburg, 1898. P. 22.
[36] Arto A. Theater and its double. Moscow: Symposium, 2000. P. 252.
[37] Meyerhold V. Articles. Letter. Words. Conversations: in 2 vols. 2. 1917-1939. Moscow: Experience, 1968. P. 93.
[38] Ibid. P. 274.
[39] Ibid. P. 276.
[40] Pasolini P.-P. Poetical cinema // Structure of films. Moscow: Raduga, 1984. P. 47.
[41] Demin V. Film without intrigue. Moscow, 1966. P. 25.
[42] Mikhalkovich V. Visual language of mass communication media. Moscow: Nauka, 1986. P. 132.
[43] Khrenov N. Sociological research of the theater in the context of the formation of sociological and cultural knowledge // Theater and audience: Experience of sociological research in the 1960s and 1970s. Moscow, 2013.
[44] Ivanov Vyach. Premonitions and premonitions. The new organic age and the theater of the future // Ivanov Vyach. Native and universal. Moscow: Republic, 1994. P. 45.
[45] Eichenbaum B. Problems of kinostilistics // Poetics of cinema. M-L.: Minopacity, 1927. P. 20.
[46] Vsevolodsky V. Amphitheatre // Bulletin of theater and art. Saint Petersburg, 1922. no. 2. P. 4.
[47] Ibid.
[48] Artaud A. The Decree. Op. P. 59.
[49] Ashkenazi Z. Tragedy, mystery, and morality // Yearbook of the Imperial theaters. 1912. Issue 7. P. 2.
[50] Ibid. P. 7.
[51] Ibid.
[52] Ibid. P. 10.
[53] Ibid.
[54 Ibid. P. 17.
[55] Ibid. P. 31.
[56] Sologub F. Theater loves one // Theatre. A book about the new theater. Saint Petersburg: Riser, 1908. P. 184.
[57] Ibid. P. 187.
[58] Ibid. P. 188.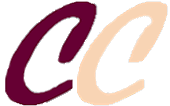 ISSN 2311-3723
Founder:
OOO «Soglasie» publisher
Publisher:
Scientific Association of Culture Researchers
Official registration № ЭЛ № ФС 77 – 56414 от 11.12.2013
The magazine is indexed:

Issued quarterly in electronic form only
Issue produced by:
Editorial Director
A. Flier
Editor in Chief
T. Glazkova
Head of IT Center
A. Lukyanov
Our banner:

Our e-mail:
cultschool@gmail.com
OUR PARTNERS: