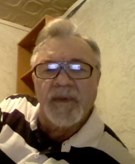 Grachev Vladimir Innokentievich,
Doctor of Cultural Studies, Professor
Leningrad state
University of. A.S. Pushkin
e-mail: vig1947@mail.ru
Cultures the phenomenon of apophatic "the Dialectics of myth" by A. F. Losev in the context topochron-axiogenic paradigm of culture
Abstract. The article assesses the possibility of using paradigm-axiological analysis to characterize mythopoetics and apophatic dialectics of the myth of A. F. Losev in the context of topochron-axiogenic paradigm of culture.

Keywords. Paradigm, paradigmal-axiological analysis, information, communication, poetics, "topochron", "chronotope", culturename, apophatic.


[1] R. Descartes Vol.: in two volumes. M.: Thought, 1989.
[2] Losev A. F. Philosophy, Mythology. Culture. M.: Politizdat, 1991. 525 p.
[3] Kun N. Ah. Legends and myths of Ancient Greece. M.: people's Asveta,1989.
[4] Lotman Yu. M., mints Z. G., Meletinsky E. M. Literature and myths // myths of The peoples of the world: encyclopedia. M.: Slvetskaya encyclopedia, 1980. Vol.1. C. 220-226.
[5] Kuhn T. the Structure of scientific revolutions . M.: Progress, 1977. 300 sec
[6] Losev A. F. Decree. Cit. P. 22-23.
[7] Ibid.
[8] Ibid.
[9] Losev A. F. Decree. Cit. P. 22.
[10] Minakov G. M. Discovery of dialectics. From scientific methodology to unified science. Rostov-on-don: science education Foundation, 2018. 72 p.
[11] Losev A. F. Decree. Op.
[12] Ibid.
[13] Ibid.
[14] Penkina E. O. Mythological model of creation // Cimmerian topos: myths and reality: international. Philosophical and cultural conference (Koktebel, 2013-2016): sat. nauch. art. Koktebel: Antiqua, 2016.
[15] Losev A. F. Decree. Op.
[16] Aristotle. Works: in 4 t. M.: Thought, 1987.
[17] Losev A. F. Decree. Op.
[18] Ibid.
[19] Cassirer E. Philosophy of symbolic forms: in 3 t. M.: Thought, 1985.
[20] Aristotle. Decree. Op.
[21] Grachev V. I. Modern art culture: paradigm or discourse?! (comparative axiological analysis). Monograph. SPb.: Asterion, 2016. 274 p.
[22] Voloshin M. Faces of creativity. M.: Science, 1988. 848 p.
[23] Spengler O. Decline Of Europe Novosibirsk. Science, 1993. 592 p.
[24] Cassirer E. The Decree. Op.
[25] Y. B. Borev Socialist realism: the view of a contemporary and modern look. M.: AS: Olympus, 2008. 478 p.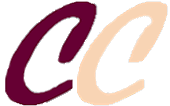 ISSN 2311-3723
Founder:
OOO «Soglasie» publisher
Publisher:
Scientific Association of Culture Researchers
Official registration № ЭЛ № ФС 77 – 56414 от 11.12.2013
The magazine is indexed:

Issued quarterly in electronic form only
Issue produced by:
Editorial Director
A. Flier
Editor in Chief
T. Glazkova
Head of IT Center
A. Lukyanov
Our banner:

Our e-mail:
cultschool@gmail.com
OUR PARTNERS: