Hypotheses:
THEORY OF CULTURE
A. Ya. Flier. Paradigms and Schools of the Theory of culture of modern Russian cultural studies
Discussions:
IN THE SEARCH FOR THE MEANING OF HISTORY AND CULTURE (A. Ya. Flier's Section)
N. A. Khrenov. Between America and China: the Concept of the "Other" in the Formation and Transformation of the Civilizational Identity of Russia (continued)
V. M. Rozin. The Mission of Russia and its Relations to Europe in the Diaries of the Writer by F. M. Dostoevsky
T. V. Glazkova. The main concepts of Russian culture in the education system
Analytics:
HIGH ART IN THE CULTURE OF MODERNITY (E. N. Shapinskaya's Sectoin)
E. N. Shapinskaya. Spaces of consumerism in popular culture: shopping center in an urban environment
CULTURAL REFLECTIONS
N. A. Khrenov. How to think of going beyond the boundaries of culture: Systemic and non-systemic levels of cultural functioning (beginning)
M. I. Kozyakova. Cultural Studies – yesterday, today, tomorrow
V. I. Grachev. The phenomenology of sociocultural communication as a special Substance of Culture
REPUBLIKATSIYA
A. Ya. Flier. Woman as a cultural text
---
Announcement of the next issue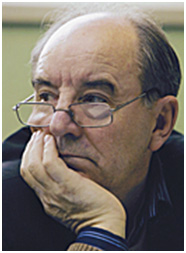 Khrenov Nikolai Andreevich,
Doctor of Philosophy, Professor,
the Gerasimov Russian State
University of Cinematography
e-mail: nihrenov@mail.ru
Death and Culture:
Philosophical and Aesthetical Variants of Russian Thanatological Outer Space
(Part 2 (Ending))
Abstract. The article is dedicated to the analysis of the philosophical and aesthetic reflections of death in modern Russian culture. The theme is viewed mainly on the example of cinematographic works of A. Tarkovsky and literary and philosophical reflections of the past and present, which had directly or indirectly influence them. The author also gives attention to the historical context of the events discussed.
Keywords. Culture, Thanatos, Tarkovsky, reflection, literature, philosophy, suicide.
[58] Solaris by Andrei Tarkovsky. Materials and documents. Content and preface by D. Saltynsky М.: Astreya, 2012. P. 24.
[59] Ibid., p. 185.
[60] Fedorov N. Works. М.: Mysl, 1982. P. 495.
[61] Ibid., p. 469.
[62] Ibid.
[63] Ibid.
[64] Ibid., p. 497.
[65] Ibid., p. 501.
[66] Sedov L. A Typology of Culture in Relation to Death // Syntax. 1989. № 26. P. 160.
[67] Sĕnĕca L. А. Moral Letters to Lucilius. М.: Eksmo, 2009. P. 213.
[68] Fedotov G.P. A Tragedy of Intelligetsia // Fedotov G. The Destiny and Sins of Russia: 2 volumes. Vol. 1. SPb.: Sofia, 1992. P. 89.
[69] Lestvichnik I. Lestvitsa. Kozel Optina Pustin, 1898. Slovo 3. P. 13-16.
[70] Likhachev D.S. The Man in the Literature of Ancient Russia. М.: Nauka, 1970. P. 76.
[71] Khoruzhy S. The Research on Hesychast Tradition. Vol. 2. SPb.: RHGA, 2012. P. 12.
[72] Ibid., p. 74.
[73] Ibid., p. 76.
[74] Demina N.А. Andrei Rublev and His Peer Painters. М.: Nauka, 1972. P. 76.
[75] Ibid., p. 61.
[76] Ibid.
[77] Likhatchev D.S. Op. cit., p. 95.
[78] Ibid., p. 96.
[79] Ibid.
[80] Demina N.А. Op. cit., p. 37.
[81] Khoruzhy S.. Op. cit., p. 18.
[82] Khoruzhy S. The Brothers Karamazov in the Prism of Hesychast Anthropology // Khoruzhy S. Op. cit., p 193.
[83] Florovsky G. The Ways of Russian Theology. Kiev: Orthodox Charitable Association "The Way to the Truth", 1991. P. 392.
[84] Ibid., p. 391.
[85] Ibid.
[86] Sedov L. Op. cit., p. 171.
[87] Зеленин Д. Восточнославянская этнография. М.: Наука, 1991. P. 355.
[88] Sĕnĕca L. А. Op. cit., p. 111.
[89] Ariès P. The Hour of Our Death. М.: Progress-Akademiya, 1992. P. 455.
[90] Berdyaev N.A. The Origin of Russian Communism. М.: Nauka, 1990. P. 91.
[91] Akunun B She Lover of Death. М.: Zakharov, 2001. P. 11.
[92] Semenova S. A Man and a Bourgeois. Maxim Gorky's Attitude towards Death // S. Semenova. Overcoming a Tragedy. Eternal Questions in Literature. М.: Sovetskyi Pisatel, 1989.P. 290
[93] Tarkovsky А. To Settle Down to a Course // The Art of Cinema. 1989. № 2. P. 118.
[94] Podoroga V. The Eunuch of the Soul: Positions of Reading and the World of Platonov // Questions of Philosophy, 1989. № 3. P. 22.
[95] Bakhtin М.М. Works of François Rabelais and Folk Culture of the Middle Ages and Renaissance. М.: Hudozhestvennaya Literatura, 2014. P. 481.
[96] Sedov L. Op. cit., p. 112.
[97] Eisenstein S. The Method: 2 volumes. Vol. 1 М.: Eisenstein-Centre, Cinema Museum, 2002. P. 245.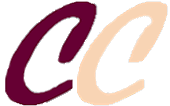 ISSN 2311-3723
Founder:
OOO «Soglasie» publisher
Publisher:
Scientific Association of Culture Researchers
Official registration № ЭЛ № ФС 77 – 56414 от 11.12.2013
The magazine is indexed:

Issued quarterly in electronic form only
Issue produced by:
Editorial Director
A. Flier
Editor in Chief
T. Glazkova
Head of IT Center
A. Lukyanov
Our banner:

Our e-mail:
cultschool@gmail.com
Our Facebook account: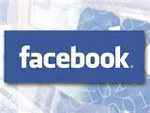 OUR PARTNERS: