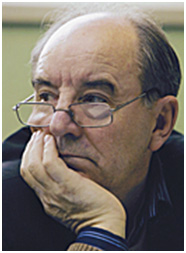 Khrenov Nikolai Andreevich,
Doctor of Philosophy, Professor,
the Gerasimov Russian State
University of Cinematography
e-mail: nihrenov@mail.ru
Desacralisation of the Russian revolution of 1917 as a problem today:
M. Gorky's novel "Life of Klim Samgin" in this perspective
(continuation)
Abstract. The article is devoted to analysis of the evolution of the views of M. Gorky from the "revolutionary romance" to the disappointment in the political practice of the Bolshevik power, got a bright reflection in the novel "Life of Klim Samgin".

Keywords. Gorky, Le Bon, revolution, democracy, the age of crowds.


[29] Peter A. Samgin. Is The Library "Spark". No. 5. Journal-newspaper Association. 1933. P. 40.
[30] Ibid. P. 31.
[31] Ibid. P.52.
[32] Chukovsky K. Decree. Cit. P. 52.
[33] Vaksberg A. The Death Of The Stormy Petrel. M. Gorky: the last twenty years. M.: Terra-Sport, 1999. P. 89.
[34] Lapshin A. Under the sign of Scorpio. Moscow: Kron-Press, 1995. P. 411.
[35] Berdyaev N. Spirits of the Russian revolution // From the depths. Collection of articles about the Russian intelligentsia. M.: publishing House of Moscow University, 1990. P. 83.
[36], Shalamov V. collected works: in 6 vol. Vol. 5. Essays and notes; Notebooks. 1954-1976. M.: Terra, 2005. P. 157.
[37] Berdyaev N. Decree. Cit. P. 83.
[38] Vaksberg A. The Decree. Cit. P. 396.
[39] Moscow Komsomolets. 1988. 24.11.
[40] Moscovici, S. the Age of crowds. Historical treatise on the psychology of the masses. M.: Center of psychology and psychotherapy, 1996.
[41] Gorky M. Decree. Op. Vol. 2. P. 260.
[42] Mandelstam O. End of the novel // Mandelstam O. Collected works: 4 vol. 2. M.: Terra, 1991. P. 266.
[43] Shklovsky V. Literature and cinema. P. 26.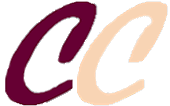 ISSN 2311-3723
Founder:
OOO «Soglasie» publisher
Publisher:
Scientific Association of Culture Researchers
Official registration № ЭЛ № ФС 77 – 56414 от 11.12.2013
The magazine is indexed:

Issued quarterly in electronic form only
Issue produced by:
Editorial Director
A. Flier
Editor in Chief
T. Glazkova
Head of IT Center
A. Lukyanov
Our banner:

Our e-mail:
cultschool@gmail.com
OUR PARTNERS: