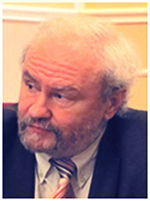 Flier Andrey Yakovlevich,
Doctor of Philosophy, Professor,
Chief Researcher
Lykhachev Russian Research Institute
for Cultural and Natural Heritage
e-mail: andrey.flier@yandex.ru
Development of Culture typology
Abstract. The article unfolds another possible typology of culture, secretinging typical areas of culture that most contribute to the social integration of every local community, contrastinging them to atypical industries that do not follow such a goal. The article also considers the problem of social leveling of culture and main channels, on which the main cultural concepts and meanings are carried out, promoting social integration of the community.

Keywords. Culture, language, customs, social rituals, religious rituals, lifestyle, beliefs, ideology, the value picture of the world, art, philosophy.

[1] See: Pinker, Steven. The Language Instinct. N.Y.: Willam Morrow and Company Inc. 1994 (Pinker С. Language As Instinct. M.: Editorial URSS, 2004. 456 p.).
[2] See: Arutyunov S.A. Peoples and cultures: development and interaction. M.: Nauka, 1989. 247 p.
[3] See: Ibid.
[4] See Zubov A.B. History of religion. Course of lectures. Book one. M.: University of Mgimo2006. 436.
[5] See: Orlova E.A. The concept of "lifestyle" in the context of the study of cultural microdynamics//Observatory of Culture. 2011. № 2. С. 28-36.
[6] See: Zubov A.B. Decree. Op.
[7] See: Semigin H.J. Ideology // New Philosophical Encyclopedia: in 4 T. Before. Scientific-ed. board V.S. Stepin. 2-nd ed. Vol. 1. M.: Mysl', 2010. 744 p.
[8] See: Cultural values and the modern age. M.: Nauka, 1990. 132 p.
[9] See: Kagan M.S. Morphology of art. L.: Iskusstvo, 1972. 440 p.
[10] See: Spirkin A.G. Fundamentals of Philosophy: study. University allowance. M.: Politizdat, 1988. 592 p.
[11] Flier A.Y. Essays on the Theory of historical dynamics of culture. M.: Soglasie, 2012. 528 p.; Flier A.Y. Purpose of Culture//Bulletin of the Moscow State Institute of Culture. 2016. № 3. Pp. 24-31.
[12] See: Malinowski, Bronisław Kasper. The Dynamics of Change. An Inquiry into Race Relations in Africa. New Haven and London: ed. by Phyllis M. Kaberry, 1945 (Malinovsky Б. Dynamics Cultural Changes. Study of race Relations in Africa//Malinovsky B. Favorites: Dynamics of Culture. M.: ROSSPEN, 2004. 958 p.).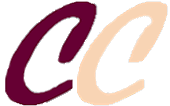 ISSN 2311-3723
Founder:
OOO «Soglasie» publisher
Publisher:
Scientific Association of Culture Researchers
Official registration № ЭЛ № ФС 77 – 56414 от 11.12.2013
The magazine is indexed:

Issued quarterly in electronic form only
Issue produced by:
Editorial Director
A. Flier
Editor in Chief
T. Glazkova
Head of IT Center
A. Lukyanov
Our banner:

Our e-mail:
cultschool@gmail.com
OUR PARTNERS: