Hypotheses:
CULTURAL STUDIES AS A MARKER
T.V. Glazkova, A.Ya. Flier. Forget about the VAC. Self-determination of a scientist in the ocean without water. Interview
Discussions:
IN SEARCH OF THE MEANING OF HISTORY AND CULTURE (A.Ya. Flier's Section)
A.Ya. Flier. Structuring of culture according to the main spheres of human activity
V.M. Rozin. Culturological concept of foreign language education by E.I. Passova
N.A. Khrenov. Between America and China: the Concept of the "Other" in the Formation and transformation of the civilizational Identity of Russia (ending)
V.I. Grachev. Cognitive-epistemological platform of the communicative-axiogenic paradigm of modern culture
Analytics:
HIGH ART IN THE CULTURE OF MODERNITY (E.N. Shapinskaya's Section)
E.N. Shapinskaya. The culture of everyday life. Part 2. Everyday life, society and challenges of the time
CULTURAL REFLECTIONS BY
V.M. Rozin. Conditions for the conceivability of individualization in the cultural and environmental paradigm of education
N.A. Khrenov. The Superman in the Russian version: philosophical aspects of the novel by F. Dostoevsky's "Demons" and V. Khotinenko's film based on this novel (beginning)
P.E. Tsarkov. "Others" in the socio-cultural space of the majority: the impact of sports adaptation on the mental state of people with disabilities
---
Announcement of the next issue


Shapinskaya Ekaterina Nikolaevna,
Doctor of Philosophy, Professor,
Russian State University of Physical Education,
Sport, Youth and Tourism.
e-mail: reenash@mail.ru
DIGITAL HISTORY: THE FUTURE OF OUR PAST
Abstract. The article deals with the problems of representation of the historical past in digital culture, identifies the reasons for the "historical turn" in the era of high technologies and transformations that occur with historical images and narratives in the process of digitalization. Special attention is paid to the escapist possibilities of (pseudo)historical narrative, as well as to the playful nature of representations of the historical past in popular culture. It is concluded that it is important to preserve the historical past in various forms of culture today.

Keyword. Digital culture, history, myth, representation, escapism, fiction, past, game, postmodernism, simulacrum.


[1] Baudrillard J. Simulations and simulacra. Moscow: POSTUM, 2016. P. 166.
[2] Ibid. P. 164.
[3] Ibid.
[4] Epstein M. N. the Future of Humanities. Moscow: Pangloss, 2019. P. 204.
[5] Ibid.
[6] Connor S. Postmodernist Culture. Blackwell, 1997. P. 134.
[7] McHail B. Constructing Postmodernism. L.-NY: Routledge, 1992. P. 229.
[8] Tolkien. J. R. R. Fairy Tales of fairyland. Moscow: AST, 2010. P. 351.
[9] Ibid. P. 352.
[10] Ibid. P. 387.
[11] Shapinskaya E. N. Spaces of escapism and escape from everyday life: religion, love, art / / Culture of culture. 2017. No. 3. URL: http://cult-cult.ru / spaces-for-escapism-and-running-away-from-everyday-life-religion-love-art/. Date of access 25.07.2019.
[12] Ibid.
[13] Harvey D. The Condition of Postmodernity. Cambridge, USA: Blackwell, 1982. P. 54.
[14] Jameson, F. Postmodernism, or the Cultural logic of Late Capitalism. L.-NY: VERSO, 1995. P. 282.
[15] Jamieson F. Progress versus utopia, or Can we imagine the future? // Fantastic movie. Moscow: New literary review, 2006. P. 36.
[16] Jameson, F. Op. cit. P. 284.
[17] Davis, E. Technogenesis: myth, magic and mysticism in the information age. Ekaterinburg: Ultra. Culture, 2008. P. 13.
[18] Ibid. P. 17.
[19] Ibid. P. 22.
[20] Rozin V. M. Technique and technology: from stone tools to the Internet and robots. - Yoshkar-Ola: Volga state technological University, 2016. P. 125.
[21] Davis E. Edict. Op. P. 204.
[22] Poster M. The Second Media Age. Cambridge: Polity Press, 1998. P. 39.
[23] Davis E. Edict. Op. P. 278.
[24] N. Kleinman Don't Face Me In: Copyright, Property and Technology // Communication and Cyberspace. New Jersey: Hampton Press, 1996. P. 276.
[25] J. Tolkien. R. R. The Decree. Op. P. 348.
[26] D. Harvey, Op. cit. P. 12.
[27] Ibid. P. 85.
[28] Baudrillard J. Edict. Op. P. 17.
[29] Bauer S. U. History Of The Ancient World. M: AST, 2019. P. 118.
[30] S. Marche What Game of Thrones Stole from Norse Mythology. URL: https://www.esquire.com/entertainment/tv/a28159/game-of-thrones-norse-mythology/ date accessed 26.07.2019.
[31] Roget S. All Of The Real Historical Parallels To 'Game Of Thrones' El. resource https://www.ranker.com/list/historical-parallels-in-game-of-thrones/stephanroget. Date of access 26.07.2019.
[32] in the Rostov Kremlin at the festival of medieval culture will perform "hamlet".: https://www.muzklondike.ru/ 23.07.2019. Date of access 25.07.2019.
[33] Marina Alexandrova spoke about the complex role of Catherine the great. URL: https://yandex.ru/search/. accessed 01.08.2019.
[34] Lapinska E. N. Cultural heritage in the (post)modern cityscape: transformation or destruction? // WPI. Sarath. UN-TA. New. ser. Ser. Philosophy. Psychology. Pedagogy. 2016. In 16 vol. Vol. 4. Pp. 422-430.
[35] Shapinskaya E. N. Images of the past in the culture of postmodernism: representation or pastiche? // Culture and art. 2012. No. 3 (9).
[36] Epstein M. N. Edict. Op. P. 201.
[37] Razlogov K. E. the Art of the screen: from cinema to the Internet. Moscow: ROSSPEN, 2010. P. 269.
[38] Ibid. P. 271.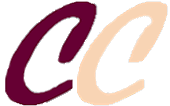 ISSN 2311-3723
Founder:
OOO «Soglasie» publisher
Publisher:
Scientific Association of Culture Researchers
Official registration № ЭЛ № ФС 77 – 56414 от 11.12.2013
The magazine is indexed:

Issued quarterly in electronic form only
Issue produced by:
Editorial Director
A. Flier
Editor in Chief
T. Glazkova
Head of IT Center
A. Lukyanov
Our banner:

Our e-mail:
cultschool@gmail.com
Our Facebook account: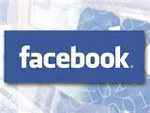 OUR PARTNERS: