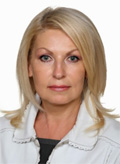 Malygina Irina Victorovna,
Doctor of Philosophy,
Expert
Public Relations Department,
The State Tretyakov Gallery
e-mail: anne.malygina@gmail.com
The Dynamics of Ethno-Cultural Identity:
the Global Trends and Russian Hallmark
Abstract. The article discusses a contradiction in interpreting nation and nationality in modern science and public consciousness. It is connected with complexity of the modern individual's national self-determination, especially that of the Russian population, which was caused by several historical transformations in the 20th century, having influenced Russian public consciousness. The author focuses her attention on a special role of education in normalizing the situation related to national self-identification of the Russians.

Key words. Nation, ethnicity, self-consciousness, identification, dominating identificator, education.

[1] Fromm E. The Sane Society // Man in Western Philosophy. М.: Progress, 1998. P.448.
[2] Ibid. P.458.
[3] Lord Acton. The Principle of National Self-Determination // Nation and Nationalism. М.: Praksis, 2002. P. 39-41.
[4] Narotchnitskaya E.A. National Factor in the Age of Globalization // Processes of Globalization: Economic, Social and Cultural Aspects. М.: INION, 2000. P.132.
[5] Huntington S. The Clash of Civilization? // Polis. 1994. №1. P.34.
[6] See: Akchiezer, А.S. How Different Are We? // Reserve Stock. 2002. № 6 (26). P.68-73.
[7] Fedotov G.P. Letters on Russian Culture // Fedotov G.P. The Fate and Sins of Russia. In 2 volumes. Vol. 2, SPb.: Sofiya, 1992. P. 178.
[8] Leontyev K.N. The East, Russian and Slavinism // Leontyev K.N. Works. . М.: Tip. V.M. Sablina. 1912. Vol.6. P.350.
[9] Ibid.
[10] Kostina A.V. The Ratio and Interrelation Between Traditional, Elite and Mass Culture in Modern Social Space. Extended abstract, Doctoral thesis (Cultural Studies). M.: MGUKI, 2009, P.33-34.
[11] Drobizheva L.M. On Social and Political Questions of Developing Tolerance // Public Sphere and the Culture of Tolerance. General Problems and Russian Specificity. М.: IS RAN, 2002. P.23.
[12] Fedotova N.N. Multiculturalism and Development Policy // The Journal for Sociology and Social Anthropology. 2006. Vol. 9. № 3. P.75-109.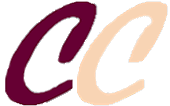 ISSN 2311-3723
Founder:
OOO «Soglasie» publisher
Publisher:
Scientific Association of Culture Researchers
Official registration № ЭЛ № ФС 77 – 56414 от 11.12.2013
The magazine is indexed:

Issued quarterly in electronic form only
Issue produced by:
Editorial Director
A. Flier
Editor in Chief
T. Glazkova
Head of IT Center
A. Lukyanov
Our banner:

Our e-mail:
cultschool@gmail.com
OUR PARTNERS: