Hypotheses:
ANTHROPOLOGY OF CULTURE
A. Ya. Flier. Culture of a cultured person


Discussions:
IN SEARCH OF THE MEANING OF HISTORY AND CULTURE (A. Ya. Flier's Section)
N. A. Khrenov. Revolution and culture: desacralization of revolution in Russian cinema at the turn of XX-XXI centuries (ending)
N. A. Khrenov. Desacralization of the Russian revolution of 1917 as a problem of today: Gorky's novel "the Life of Klim Samgin" in this perspective (ending)
Analytics:
HIGH ART IN A CULTURE OF MODERNITY (E. N. Shapinskaya's Section)
E. N. Shapinskaya. Relations between culture and society in theoretical reflection: from the history of cultural thought
E. N. Shapinskaya. The existential Other: reflections and representations
CULTURAL REFLECTIONS
N. A. Khrenov. Culture and play: activation of the gaming instinct in the era of transition from the middle ages to Imperial Russia (continued)
A. N. Kovalev. Divine proportion in search of the Renaissance (ending)
V. G. Vlasov, N. Yu. Lukina. New stanzas. Philologist and art critic discussion: symptoms of genius
REPUBLICATION
A. Ya. Flier. The birth of the temple: the experience of human self-determination in time (ending)
Information:
REVIEWS, MESSAGES, MATERIALS
A. P. Markov. Postmodern civilization: symptoms of spiritual crisis. Some results of the XIX international Likhachev readings
---
Announcement of the next issue

E.N. Shapinskaya. Selected works on Philosophy of Culture. Philosophy of Culture in the New Key. Moscow: Soglasie, 2014
The book consists of two parts reflecting many years of author's work on different aspects of philosophy of culture. The first part - "Music as the problem field of human existence" - addresses interpretations of concept sphere of philosophy in the language of music. The author examines such problems as power and its forms, freedom and responsibility, different ways of choosing one's way in life, crisis of identity in liminal periods on the examples of Russian and European opera classics. Another group of problems deals with the fate of classical heritage in postmodern culture with its accent on exhaustion of culture and boundless semantic pluralism. The second part - "The Other with a thousand faces" - contains the reflection on different types of The Other (ethnocultural, existential, subcultural, gender based) in different cultural representations forming the ideas about the Other and the attitude towards him in culture and society.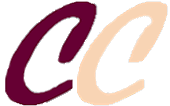 ISSN 2311-3723
Founder:
OOO «Soglasie» publisher
Publisher:
Scientific Association of Culture Researchers
Official registration № ЭЛ № ФС 77 – 56414 от 11.12.2013
The magazine is indexed:

Issued quarterly in electronic form only
Issue produced by:
Editorial Director
A. Flier
Editor in Chief
T. Glazkova
Head of IT Center
A. Lukyanov
Our banner:

Our e-mail:
cultschool@gmail.com
Our Facebook account: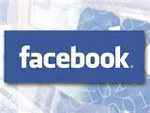 OUR PARTNERS: