New Year's greetings (In Russian)
Hypothesis:
The 70th ANNIVERSARY of A. Y. FLIER
O. N. Volkostrelov, A. Ya. Flier. Culture is a program of group adaptive behavior of people. Interview
I. M. Bykhovskaya, O. I. Goryainova. Socialization and inculturation of the individual: a comparative analysis of socially significant practices
G. V. Drach. On cultural variability and social dynamics (referring to the works of A. Ya. Flier)
A.V. Kostina. A. Ya. Flier's concept of culture and its role in the development of Russian cultural studies
Discussions:
IN SEARCH OF THE MEANING OF HISTORY AND CULTURE (A. Ya. Flier's Section)
V. M. Rozin. From the culture of modernity to the "post-culture"
N. A. Khrenov. Between america and china: the concept of the "other" in the formation and transformation of russia's civilizational identity (beginning)
Analytics:
HIGH ART IN a CULTURE of MODERNITY (E. N. Shapinskaya's Sectoin)
E. N. Shapinskaya. "Ah, it's not hard to deceive me..." Love games in cyberspace
CULTURAL REFLECTIONS
N. A. Khrenov. Culture and historical memory (beginning)
A. Ya. Flier. Power and culture: self-organization of society according to the model of vertical hierarchy
---
Announcement of the next issue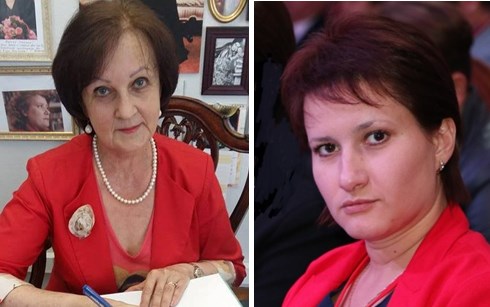 Shapinskaya Ekaterina Nikolaevna,
Doctor of Philosophy, Professor,
Russian State University of Physical Education,
Sport, Youth and Tourism.
e-mail: reenash@mail.ru
Lisenkova Anastasiya Alekseevna,
candidate of cultural studies,
Vice-rector for science of Perm state University
State Institute of culture
EDUCATION VS NEO-ENLIGHTENMENT: SOME TRENDS IN DIGITAL CULTURE
Abstract. The article analyzes the processes occurring in the field of education and culture under the influence of the development of digital technologies. Digitalization and virtual and augmented reality technologies have stimulated the emergence of not only new types of network creativity and networking, but also created an unprecedented space for the emergence of limitless educational content. Under these conditions, everyone feels like a carrier of "knowledge" and "Creator" and fills the digital world with new codes, meanings, filling the information space with Amateur creativity, stylizations and personalized critical judgments. The process of education is more and more like an endless "open day" with a hypervisualized picture of the attractiveness of knowledge, and the sphere of culture acts as a field where these streams are concentrated and broadcast in a socially attractive format of elitism and exclusivity of constant co-creation.
Keyword. Digitalization, education, education, virtualization, creativity, communications, marketing.

[1] Orlova E. A. Sociology of culture. Moscow: Academic project, 2012. P. 236.
[2] Guide to the history of art. 9 classes to get an idea of the main stages of the development of fine art [Electronic resource]. URL: https://online.synchronize.ru/guide.
[3] Chuvorkina O. Read a hundred hours of lectures": how to become a popular lecturer if you are 25 years old [Electronic resource]. URL: https://zeh.media/praktika/instruktsiya/7142086-kak-stat-populyarnym-lektorom-esli-tebe-25.
[4] Ibid.
[5] Horkheimer M., Adorno T. Dialectics of enlightenment. Moscow-SPb.: "Medium ""Juventa", 1996. P. 148.
[6] Ibid. P. 151.
[7] Ibid.
[8] Adorno Th. Culture Industry Reconsidered. In: Culture and Society. Contemporary Debates. Ed.J. Alexander. Cambridge University Press, 1995. P. 281.
[9] BourdieauP. Artistic Taste and Cultural Capital. Culture and Society. Contemporary Debates. Ed.J. Alexander. Cambridge University Press, 1995. P. 205.
[10] Ibid.
[11] Shechter T. E. Artistic imagination and fractal logic / / Virtual space of culture. Proceedings of the scientific conference April 11-13, 2000, St. Petersburg.: Saint Petersburg philosophical society, 2000. P. 59.
[12] P. Bourdieau, Distinction. L.: Routledge, 1994. P. 19.
[13] Jameson F. Postmodernism, or, The Cultural Logic of Late Capitalism. L.-NY.: VERSO, 1995. P. 147.
[14] Benyamin V. a Work of art in the era of its technical reproducibility // KinovedcheskieZapiski. 1988. No. 2. P. 31.
[15] Ibid. P. 165.
[16] Antonova I. "Poor education only adds to the fragility of civilization as a whole" [Electronic resource]. URL: .https://nesnilos.com/kultura/plohoe-obrazovanie-tolko-dobavljaet-hrupkosti-civilizacii-v-celom-irina-antonova-jomko-tochno-pravdivo-o-degradacii/?fbclid=IwAR0LkMCj0-6GabOPkAKUXB9AbUNleo0uEH01Jgww_4LJ-c8lRDl8NlLE13Y
[17] Erokhin S. V. Digital technologies as the basis for the formation of postmodern art and transdisciplinary field of scientific art // Gramota. 2012. No. 10 (24): in 2 CH. I. P. 88.
[18] Flier A. Ya. Theory of culture. Moscow: Consent, 2019. P. 136.
[19] Ibid. P. 137.
[20] Luhmann N. The reality of the mass media. Moscow: Praxis, 2005. P. 83.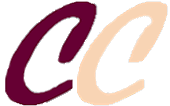 ISSN 2311-3723
Founder:
OOO «Soglasie» publisher
Publisher:
Scientific Association of Culture Researchers
Official registration № ЭЛ № ФС 77 – 56414 от 11.12.2013
The magazine is indexed:

Issued quarterly in electronic form only
Issue produced by:
Editorial Director
A. Flier
Editor in Chief
T. Glazkova
Head of IT Center
A. Lukyanov
Our banner:

Our e-mail:
cultschool@gmail.com
Our Facebook account: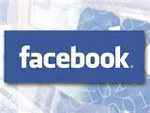 OUR PARTNERS: