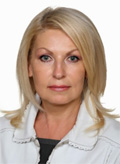 Malygina Irina Victorovna
Doctor of Philosophy, Professor,
Head of Theory of Culture, Ethics and Esthetics Department,
Moscow State University of Culture and Arts.
If philosophy did not exist, it would be necessary to invent it
Abstract: Interregional round table "Irrelevance of philosophy?" was held on March 28-th, 2014 at Moscow State University of Culture and Arts. The round table was dedicated to the status, problems and vectors of development of socio-humanitarian knowledge in modern Russia.
Key words: philosophy, culture socio-humanitarian knowledge, cultural and ideological crisis, the need for reflection of modernity.
[1] Marcel G. Tragic Wisdom and Beyond // Self-consciousness of European Culture of the ХХ century: Western Thinkers and Writers about the Place of Culture in Modern Society. M.: Politizdat, 1991. P.352 - 366.
[2] Lukyanenko V.I., Khabarov M.V., Lukyanenko A.V. Homo consumens // Age of Globalization. 2009. № 2. P.157.
[3] Pyne D.B., Gilmore J.H. The Experience Economy. Work Is Theater & Every Business a Stage. M.: Williams Press, 2005.
[4] See. eg.: Abankina T. The Desires Economy in Modern Civilization of Leisure // Otechestvennye Zapiski, 2005, № 4 (25) [Electronic resource] // Russian Journal. URL: http://magazines.russ.ru/oz/2005/4/2005_4_10.html . Date of access: 18/06/06.
[5] Bychkov V.V. Aesthetics. M.: Gardariki, 2004. P.163-168.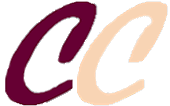 ISSN 2311-3723
Founder:
OOO «Soglasie» publisher
Publisher:
Scientific Association of Culture Researchers
Official registration № ЭЛ № ФС 77 – 56414 от 11.12.2013
The magazine is indexed:

Issued quarterly in electronic form only
Issue produced by:
Editorial Director
A. Flier
Editor in Chief
T. Glazkova
Head of IT Center
A. Lukyanov
Our banner:

Our e-mail:
cultschool@gmail.com
OUR PARTNERS: