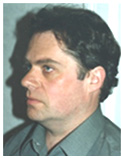 Pelipenko Andrey Anatolievich,
Doctor of Philosophy, Professor,
Chief Researcher,
Research center of Moscow University
of Psychology and Social Sciences.
Evolutional dynamics in light of mediational paradigm
Abstract: The article explores theoretical model of evolution of life which takes place at two levels: "horizontal" (immediate adaptation to external environment and increased specialization) and "vertical" (acquiring new qualities in interaction with natural and social environment). The phenomena of anthropogenesis and cultural genesis are analyzed from the standpoint of this model.
Key words: humanity, culture, myth-ritual system, mentality, progress, global evolution vector.
[1] In this context, the weakness of newly formed structures is relative: such structures look weak only in a 'rougher' system of reference of parental structure.
[2] Synergetics fully experienced the consequences of direct transfer of the laws of self-organization in pre-anthropic systems to sociocultural processes. It turned out to be that in order to apply synergetic laws to sociocultural systems, we have to introduce into analysis such amount of additional parameters, and to adjust the original concept of the processes so significantly, that the methodology itself gets disavowed to a considerable extent.
[3] Korotaev A.V. Social Evolution: Factors, Patterns, Tendencies. Moscow: Science, Eastern Literature, 2003. P. 45.
[4] Korotaev A.V. Ibidem.
[5] Ex., L.White grossly diminishes humanness: human is no more than passive and helpless lath drown by the 'flow of culture'.
[6] This approach which had been initiated in L.Oswald's "energetism" through synergetics and physical theories of evolution was extrapolated to the socio-cultural evolution (L.White, M.Sahlins and others)
[7] Criticism of this kind, rather thorough and correct, can be found in A.V. Korotaev's works, for ex.
[8] An indirect confirmation of qualitative heterogeneity of energies acting in cultural processes is the vague uncertainty of interpretations of the concept of energy: from roughly physical and utilitarian (L.White) to semi-mystical and spiritualistic (Kroeber and Gumilev)
[9] The idea of vertical type of evolution has something in common with philosophical concept of emergent evolution with its abrupt appearance of new qualities – emergents, that form, respectively, new levels of existence. According to emergent conception, new evolutionary levels, which are unpredictable and can not be deduced quantitatively from the preceding forms, emerge thanks to non-material force aspiring to development.
[10] They work in horizontal evolution as well, but no qualitatively new system forms emerge in this case.
[11] However, it's better to speak not about purpose, but about a "system with intentions" (D.Dennett), but without odious teleology.
[12] It is not accidental that evolutionary process was aligned to these principles ever since the days of Herbert Spencer.
[13] In "classical" terms, this dichotomy was written off as has-been of philosophical thought, but having gone into the subconscious, it still provides fodder for modern quasi-religious metaphysics.
[14] By convention – because modern concepts of natural selection are far from the classical Darwinism.
[15] However, there was a whole complex of reasons.
[16] The term 'nonlinearity' is one of 'umbrella terms', which cover a range of meanings irreducible to each other. The meaning of this term in semiogenetic context is not exceptional, the only right or major one. It is just acceptable to use this term here. Nothing more.
[17] Many authors compare cultural-historical evolution to social, leaving out of account that sociality takes place in the animal world as well, so linking social phenomenon with human world only has long been an anachronism. To avoid confusion, I will call the anthropic (post-natural) segment of the global evolution not social, but cultural and cultural-historical.
[18] Furthermore, adaptation to natural environment and adaptation to sociocultural environment are not matching processes.
[19] The rite implies cutting penis at the base. Released blood is understood as a symmetric analog of women's menstrual blood. On the basis of such symmetry magical space of mythical semantics unfolds.
[20] A curious example of the triumph of cultural norms over natural demographic regulation can be found in A.V. Korotaev's work. See: Korotaev A.V. Ibidem. P. 127-128.
[21] Hypertrophy of exogenous factors of evolution takes place in many theories, and sometimes it is even taken as a basis, for example, in catastrophe theory.
[22] Psychoanalytic culturology runs into another extreme reducing cultural to psychical, so it stands apart, and representatives of other movements usually ignore its ideas.
[23] Recently the attitude to non-evolutionary and recessive forms of historical development has changed, but it is only a tendency yet, which will bear its fruit.