AD MEMORIAM ÆTERNAM
Hypotheses
ФИЛОСОФИЯ КУЛЬТУРЫ
V.M. Rozin. The spell of death in history, art Nouveau and now
Discussions
SEARCHING THE MEANING OF HISTORY AND CULTURE (A.Ya. Flier's Section)
A.Ya. Flier. History as a cultural artifact
N.А. Khrenov. Revolution and culture: desacralisation of revolution in Russian cinema of the turn of XX-XXI centuries (beginning)
N.А. Khrenov. Desacralisation of the Russian revolution of 1917 as a problem today: M. Gorky's novel "Life of Klim Samgin" in this perspective (beginning)
Analytics
HIGH ART IN CONTEMPORARY CULTURE (E. Shapinskaya's Section)
E.N. Shapinskaya. Monster as a cultural hero: representations of monstrosity in popular culture (beginning)
E.N. Shapinskaya. Education in the digital age: learning or entertainment?
CULTURAL REFLECTIONS
N.А. Khrenov. The founders of the discursive in the Russian cinema and their followers: from Tarkovsky to Zvyagintsev (ending)
V.I. Grachev. Information-isomorphic basis of communicative paradigm of modern culture
V.G. Vlasov, N.Yu. Lukina. Stanze 1, stanze 2, 3, 4… From talks of the philologist with researcher of art
РЕПУБЛИКАЦИЯ
A.Ya. Flier. The birth of the home: the spatial self-determination of primitive man
Information
NEW BOOKS
Applied cultural studies. Encyclopedia
---
Information on a forthcoming issue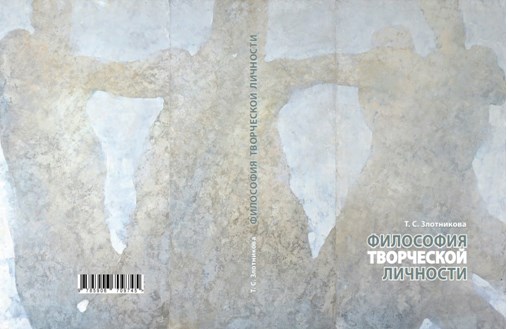 Zlotnikova T.S. The philosophy of creative personality. Monograph. — M.: OOO Publishing house "the Soglasie». — 918 p.

In the book of the critic and culturologist Tatiana Zlotnikovoj built the author's concept study of a creative personality as a philosophical, aesthetic, socio-psychological and socio-cultural analyse of the phenomenon. The concept of the creative person has received not only extensive and multifaceted theoretical understanding, but also revealed itself in the spectrum of empirical analysis: through cultural codes of identification of the creative person (first of all, archetype and game), through the national-mental specificity of Russian culture (the tension of the borderline perception of the world and social being, interaction with the environment, including provincial, and the government, including totalitarian), through paradoxically revealed problems of mass culture (the environment and the subject of the activities of domestic creators). A special place in the book is occupied by the personality and paradoxes of the creative destinies of specific domestic persons, among them – and great writers (Pushkin, Gogol, Chekhov, Gorky), and great Directors (Meyerhold, Vakhtangov, Kozintsev, Tovstonogov, Efros, Efremov, Volchek, Zakharov), and great actors (M. Chekhov, Lebedev, Jurassic), and – what is done for the first time – scientists of different generations, whose works have been studied and as a proper scientific works, and as literary works (from classics, Berdyaev and Rozanov, to contemporaries, Kondakova and Cantor). The author of the book showed his own way of understanding of the creative person, and this way is several decades; various fragments of this book were published before in scientific journals, collections and numerous monographs, but the material in its integrity is collected for the first time.

CONTENT
Preface (abstracts)
PART 1.
INTERDISCIPLINARITY THEORETICAL UNDERSTANDING OF THE CREATIVE PERSONALITY
Chapter 1. Identification of creative personality
Chapter 2. Methodological interdisciplinary understanding of creative personality
2.1. Beyond the usual: modern methodological research
2.2. Creative personality in terms of methodological "branches" of its study
2.3. The aesthetic modus of the creative transformation of the individual: between the classical tradition and postmodern existence
Chapter 3. Cultural codes of identification of the creative personality
3.1. The archetype of the philosophical and psychological tradition
3.2. Play is an activity and strategy
Chapter 4. Paradoxes of being a creative person in Russia
4.1. Russian people "of the abyss on the edge»
4.2. Russian people in the paradigm of absurdity
PART 2.
SOCIO-CULTURAL DISCOURSE OF THE CREATIVE PERSONALITY
Chapter 5. Creative personality as a microstructure
5.1. Male archetype in the field of Russian mass culture
5.2. Female archetype in Russian mass culture
5.3. The archetype of the child in art culture
5.4. The archetype of the old man and the paradoxes of the age of Genesis of contemporary creators
5.5. Creativity as an act: from image to demonstration
5.6. Personality of the Creator in the situation of the end (before last) century: symptoms of the end, typological approach
Chapter 6. Creative personality in social macrostructure
6.1. Personality and power in Russia: artistic and journalistic discourses
6.2. Living Creator to power hated?
6.3. Freedom of creative personality in the context of the Imperial unconscious
6.4. "Thaw" in the cultural memory of modern Russia
6.5. Political intentions of creators in the horizon of Russian self-consciousness
Chapter 7. Unistructure the paradoxes of being a creative person in Russia
7.1. The province is the habitat of a creative personality
7.2. Subjects of mass consciousness in the province and the capital: integration or separation?
7.3. Creativity "for sale" in the horizon of mass culture
7.4. The personality of the Creator and the personality of the "mass man" as subjects of tolerance (man and TV)
PART 3.
CREATIVE PERSONALITY IN THE ANTHROPOLOGICAL
AND ARTISTIC-AESTHETIC DISCOURSES
Chapter 8. "Literature of good and teaching»
8.1. "Pushkin-measure, Pushkin-edge»
8.2. The shadow of Gogol "I was adopted»
8.3. Diagnosis of the twentieth century: A. P. Chekhov
8.4. "Badly baked bread" in the picture of the world M. Gorky-playwright
8.5. Mayakovsky-continues?
8.6. Escape from the "fortress" according to V. Kantor
Chapter 9. Dictators and victims: the Director as a creative person
9.1. Myth about the Director as a cultural and philosophical paradox: E. Vakhtangov
9.2. The leader of the "country of art": V. Meyerhold
9.3. Planet "hamlet" and "don Quixote" in space Russian cinema: G. Kozintsev
9.4. "So wants time...": G. Tovstonogov
9.5. "If the Empire happened to be born..."
9.6. Subtexts and remarks as a way of life: O. Efremov
9.7. Female Director-mistake or regularity: G. Volchek
9.8. The wrong Patriarch: love
9.9. Nostalgia in an ironic spirit: M. Zakharov
9.10. Strange love E. Nyakroshus: from Russia to Russia
Chapter 10. Child, the wise man, beloved of the gods: the actor as a creative person
10.1. "Greatness and childishness" by M. Chekhov
10.2. The great "peg" E. Lebedev
10.3. The darling and the stepchild of fate: P. Jurassic
10.4. Almost gone "nature": domestic actors and Actresses of the late XX — early XXI centuries.
Chapter 11. Scientists-researchers of creativity and creators
11.1. The existence of borderline: N. Berdyaev and his contemporaries
11.2. "Psychological curiosity": V. V. Rozanov
11.3. Researcher and subject of communication in culture: M. Lotman
11.4. About poor talents: G. Brodskaya
11.5. What they Hecuba: Eremeev, N Kiyashenko
11.6. Parallel meridians: N. Voronina, T. Kuznetsova, E. Burlina
11.7. Globalities of the scientist: I. Kondakov
11.8. "Other" activities and dialogue: E. Supinskaya
11.9. Russian philosopher on the intersection of the meanings: P. Nicholas
Chapter 12. The creators with the provincial "registration»
12.1. Suspiciously modern publicist: L. Trefolev
12.2. Poetic soul in the late twentieth century: K. Vasiliev
12.3. "Peredvizhnik" Baryshev
Afterword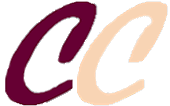 ISSN 2311-3723
Founder:
OOO «Soglasie» publisher
Publisher:
Scientific Association of Culture Researchers
Official registration № ЭЛ № ФС 77 – 56414 от 11.12.2013
The magazine is indexed:

Issued quarterly in electronic form only
Issue produced by:
Editorial Director
A. Flier
Editor in Chief
T. Glazkova
Head of IT Center
A. Lukyanov
Our banner:

Our e-mail:
cultschool@gmail.com
Our Facebook account: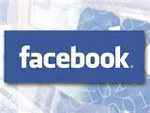 OUR PARTNERS: