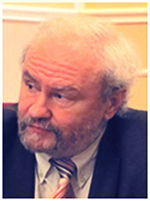 Flier Andrey Yakovlevich,
Doctor of Philosophy, Professor,
Chief Researcher
Lykhachev Russian Research Institute
for Cultural and Natural Heritage
e-mail: andrey.flier@yandex.ru
Freedom as a compromise. Between collective and individual Cultures
Abstract. The article is devoted to consideration of interaction and balance of collective and individual forms of activity and corresponding cultures, historical tendencies of this process and its connection with formation and development of representations about freedom, with Dominant forms of ideology. The article substantiates the unity of goals of social and symbolic segments of culture.

Keywords. Culture, freedom, collective culture, individual culture, ideology, specialization, compromise.

[1] Batkin LM Italian revival: Problems and people. M.: Publishing house in RSUH, 1995. 448 p.; Bragin LM The Italian Renaissance humanism. Cultural ideals and practices. M.: MSU Publishing House, 2002. 384 p.
[2] Katsura A.V. A duel in the history of Russia. M.: Рaduga, 2006. 392 p.
[3] See: Elias, Norbert. Die Gesellschaft der Individuen. Frankfurt am Main: Suhrkamp, 1987 (Elias Н. Society Individuals. М.: Praxis, 2001. 336 p.); Bauman, Zyigmunt. The Individualized Society. Cambridge: Polity, 2001 (Bauman З. Personalized Society. М.: Logos, 2002. 390 p.) and other.
[4] See, for example: Bauman, Zygmunt. Freedom. Philadelphia: Open University Press, 1988 (Bauman З. Freedom. М.: Novoye izdatelstvo, 2006. 132 p.).
[5] Ibid.
[6] See, for example: Berlin, Isaiah. Two Concepts of Liberty // Berlin I. Four Essays on Liberty. London and N.Y.: Oxford University Press, 1969 (Berlin И. Two Concept Freedom // Berlin И. Philosophy Freedom. Europe. M.: Novoye Literaturnoe Obozrenie, 2001. Pp. 19-43); Miazhuev В.М. Freedom As Value // Alternatives. 2009. № 4. Pp. 5-16; Pelipenko A.A. Freedom in culture [electronic resource]//Culture of Culture. 2014. № 1. URL: http://cult-cult.ru/a-a-pelipenko-svoboda-v-kulitur. Date of the application: 12.02.2018.
[7] See. About This: Flier A.Y. Two roles of man in the "performance of Culture"//Znanie. Ponimanie. Umenie. 2017. № 1. Pp. 123-131.
[8] Durkheim, Emile. De la division du travail social. Paris: PUF, 1893 (Durkheim E. On the division of public work. Method of Sociology. M.: Nauka, 1991. 575 p.).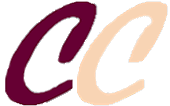 ISSN 2311-3723
Founder:
OOO «Soglasie» publisher
Publisher:
Scientific Association of Culture Researchers
Official registration № ЭЛ № ФС 77 – 56414 от 11.12.2013
The magazine is indexed:

Issued quarterly in electronic form only
Issue produced by:
Editorial Director
A. Flier
Editor in Chief
T. Glazkova
Head of IT Center
A. Lukyanov
Our banner:

Our e-mail:
cultschool@gmail.com
OUR PARTNERS: