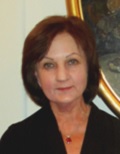 Shapinskaya Ekaterina Nikolaevna,
Doctor of Philosophy, Professor,
Deputy Director of the Expert-Analytical Center
for Development of Educational Systems
in the Sphere of Culture,
the Lykhachev Russian Research Institute
for Cultural and Natural Heritage
e-mail: reenash@mail.ru
Historical Images in Postmodern Culture
Abstract. The article discusses a question of representation of the past in the postmodern culture, pastiche having become its most commonly used form. Being mimicry of past styles, pastiche has no historical references. Basing herself on Jameson's theory of postmodernity, the author analyzes some modern cultural texts and practices, demonstrating the loss of a sense of history in postmodern culture going along with popularity of historical plots in popular culture.
Key words. Culture, postmodernism, history, pastiche, simulacrum, popular culture, nostalgia, deconstruction, citation
[1] Jameson F. Postmodernism, or, the Cultural Logic of Late Capitalism. London-N.Y.: Verso, 1991. P.17.
[2] Ibid.
[3] Ibid., p.16.
[4] Anderson P. The Origins of Postmodernity. Moscow: Territoriya Budushego, 2011. P. 80.
[5] Jameson F. Op. cit., p. 17.
[6] URL: http://www.gastronom.ru/resto.aspx?id=3461
[7] Jameson F. Op. cit., p. 282.
[8] Jameson F. Progress versus Utopia; Or, Can We Imagine the Future? // Fantasy Cinema. Moscow: Novoye Literaturnoye Obozreniye, 2006. P. 36.
[9] Jameson F. Op. cit., p. 284.
[10] Vipper Yu.B. Professional Lives and History. Moscow: Hudozhestvennaya Literatura, 1990. P. 191.
[11] Jameson F. Op. cit., p.25.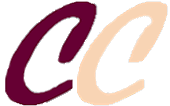 ISSN 2311-3723
Founder:
OOO «Soglasie» publisher
Publisher:
Scientific Association of Culture Researchers
Official registration № ЭЛ № ФС 77 – 56414 от 11.12.2013
The magazine is indexed:

Issued quarterly in electronic form only
Issue produced by:
Editorial Director
A. Flier
Editor in Chief
T. Glazkova
Head of IT Center
A. Lukyanov
Our banner:

Our e-mail:
cultschool@gmail.com
OUR PARTNERS: