AD MEMORIAM ÆTERNAM
Hypotheses
ФИЛОСОФИЯ КУЛЬТУРЫ
V.M. Rozin. The spell of death in history, art Nouveau and now
Discussions
SEARCHING THE MEANING OF HISTORY AND CULTURE (A.Ya. Flier's Section)
A.Ya. Flier. History as a cultural artifact
N.А. Khrenov. Revolution and culture: desacralisation of revolution in Russian cinema of the turn of XX-XXI centuries (beginning)
N.А. Khrenov. Desacralisation of the Russian revolution of 1917 as a problem today: M. Gorky's novel "Life of Klim Samgin" in this perspective (beginning)
Analytics
HIGH ART IN CONTEMPORARY CULTURE (E. Shapinskaya's Section)
E.N. Shapinskaya. Monster as a cultural hero: representations of monstrosity in popular culture (beginning)
E.N. Shapinskaya. Education in the digital age: learning or entertainment?
CULTURAL REFLECTIONS
N.А. Khrenov. The founders of the discursive in the Russian cinema and their followers: from Tarkovsky to Zvyagintsev (ending)
V.I. Grachev. Information-isomorphic basis of communicative paradigm of modern culture
V.G. Vlasov, N.Yu. Lukina. Stanze 1, stanze 2, 3, 4… From talks of the philologist with researcher of art
РЕПУБЛИКАЦИЯ
A.Ya. Flier. The birth of the home: the spatial self-determination of primitive man
Information
NEW BOOKS
Applied cultural studies. Encyclopedia
---
Information on a forthcoming issue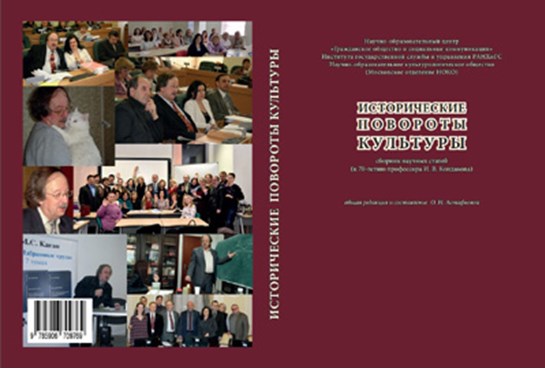 Historical turns of culture. Collection of scientific articles (to the 70th anniversary of Professor I.V. Kondakov). General editorial and drafting of O. N. Astafieva. – М.: Soglasie PH, 2018. – 530 pp.
The collection of scientific articles dedicated to the 70th anniversary of the birth of the famous scientist-philosopher and Culturologist, the historian of culture, Doctor of Philosophical Sciences, Professor Igor Vadimovich Kondakov-includes articles and materials of participants of all-Russian Conference "Historical Turns of culture", held within the framework of the Scientific and methodological seminar "Culture and Cultural Policy" (IPACS RANEPA) together with the scientific and Educational Culturological Society (December 2017). Among the authors of the articles are scientists and researchers, professors of universities of Russia and foreign countries.

The book discloses the diversity of approaches and assessments to the understanding of the dynamics of civilization and socio-political changes, in varying measure affecting the ideological and style palette of contemporary culture; The uniqueness of artistic creativity of different periods of the history of Russian culture is shown; The main tendencies of cultural development in the process of transition to the information age are identified. The author's collective has reflected methodological searches of scientific community in the field of cultural studies, philosophy, art, in general-modern social and humanitarian knowledge and-a circle of scientific interests of jubilee.

The publication is addressed both to specialists and to a wide range of readers who are interested in turning points of the history of Russian culture, theoretical problems of cultural studies and philosophy of culture.

The book is also recommended as a teaching aid to teachers and students in undergraduate, graduate and postgraduate studies for use in the courses of cultural science, anthropology, sociology, theory and history of culture, art criticism, ethnology, Public administration and management in the cultural sphere.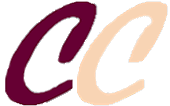 ISSN 2311-3723
Founder:
OOO «Soglasie» publisher
Publisher:
Scientific Association of Culture Researchers
Official registration № ЭЛ № ФС 77 – 56414 от 11.12.2013
The magazine is indexed:

Issued quarterly in electronic form only
Issue produced by:
Editorial Director
A. Flier
Editor in Chief
T. Glazkova
Head of IT Center
A. Lukyanov
Our banner:

Our e-mail:
cultschool@gmail.com
Our Facebook account: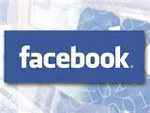 OUR PARTNERS: