Hypotheses:
THEORY OF CULTURE
A. Ya. Flier. Paradigms and Schools of the Theory of culture of modern Russian cultural studies
Discussions:
IN THE SEARCH FOR THE MEANING OF HISTORY AND CULTURE (A. Ya. Flier's Section)
N. A. Khrenov. Between America and China: the Concept of the "Other" in the Formation and Transformation of the Civilizational Identity of Russia (continued)
V. M. Rozin. The Mission of Russia and its Relations to Europe in the Diaries of the Writer by F. M. Dostoevsky
T. V. Glazkova. The main concepts of Russian culture in the education system
Analytics:
HIGH ART IN THE CULTURE OF MODERNITY (E. N. Shapinskaya's Sectoin)
E. N. Shapinskaya. Spaces of consumerism in popular culture: shopping center in an urban environment
CULTURAL REFLECTIONS
N. A. Khrenov. How to think of going beyond the boundaries of culture: Systemic and non-systemic levels of cultural functioning (beginning)
M. I. Kozyakova. Cultural Studies – yesterday, today, tomorrow
V. I. Grachev. The phenomenology of sociocultural communication as a special Substance of Culture
REPUBLIKATSIYA
A. Ya. Flier. Woman as a cultural text
---
Announcement of the next issue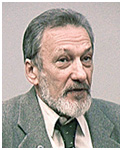 Rozin Vadim Markovich,
Doctor of Philosophy, Professor,
Leading Researcher,
Institute of Philosophy of
the Russian Academy of Sciences
e-mail: rozinvm@gmail.com
History from the Methodological and Culturological Points of View
(Part 2 (Ending))
Abstract. The article is devoted to the analysis of the concept of history. It is assumed that history does not boil down just to its interpreting, but involves two more backgrounds: the historical way of life of the individual, presupposing self-determination in history, as well as the historical way of existence of society that passes through several stages in its development. The author considers both each background and relations between them. In general, the material touched upon in this article is the first version of the methodological and cultural concept of history.

Keywords. History, culture, reconstruction, interpretation, self-determination, personality, society.
[21] Rozin V.M. A Demarcation of Science and Religion. The Analysis of Teaching and Works of Emanuel Swedenborg. М.: LKI, 2007.
[22] Rozin V.M. Thinking and Creativity. М.: PER SE, 2006.
[23] Radzinsky E. Stalin. М.: Vagrius, 1997.
[24] Augustine. Confessions // Augustine Aurelius. Confessions. Peter Abelard. The Story of My Misfortunes. М.: Respublika, 1992. P. 173, 174, 176.
[25] Gaidenko P.P. A Breakthrough to the Transcendent: New Ontology of the 20th Century. М,: Respublika,1997. P. 396-398.
[26] Rozin V.M. Studying Individuality. М.: Libkom, 2012.
[27] Bibler V.S. The Image of Patsy and the Idea of Individuality in the Medieval Culture // Man and Culture. М.; Nauka, 1990.
[28] World History // A Short Encyclopedia of Philosophy / ed. by E.F. Gubsky and G.B. Korableva. М.: Progress, 1994.
[29] Shedrovitsky G.P. I've Always Been an Idealist. М.: Put, 2001. P. 106.
[30] Ibid., p. 146, 148.
[31] Ibid., p. 288, 302, 303.
[32] Shedrovitsky G.P. We Do Have Philosophy! [e-resource]. URL: http://www.metodolog.ru/00142/00142.html
[33] Goryainov S.А. Battles of Diamond Barons. М.: Algoritm, 2013.
[34] Rozin V.M. English and American Nongovernmental Elite: Managing of Global Markets and World Events (conspiracy discourse); based on Sergei Goryainov's "Battles of Diamond Barons"») // Policy and Society. 2015. № 7. P. 962-963.
[35] Rozin V.M. Engineering and Technology: from Stone Tools to Robots and the Internet. Yoshkar-Ola, PGTU, 2016. P. 122-123.
[36] URL: https://komitetgi.ru/analytics/3076/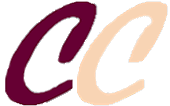 ISSN 2311-3723
Founder:
OOO «Soglasie» publisher
Publisher:
Scientific Association of Culture Researchers
Official registration № ЭЛ № ФС 77 – 56414 от 11.12.2013
The magazine is indexed:

Issued quarterly in electronic form only
Issue produced by:
Editorial Director
A. Flier
Editor in Chief
T. Glazkova
Head of IT Center
A. Lukyanov
Our banner:

Our e-mail:
cultschool@gmail.com
Our Facebook account: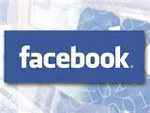 OUR PARTNERS: