AD MEMORIAM ÆTERNAM
Hypotheses
ФИЛОСОФИЯ КУЛЬТУРЫ
V.M. Rozin. The spell of death in history, art Nouveau and now
Discussions
SEARCHING THE MEANING OF HISTORY AND CULTURE (A.Ya. Flier's Section)
A.Ya. Flier. History as a cultural artifact
N.А. Khrenov. Revolution and culture: desacralisation of revolution in Russian cinema of the turn of XX-XXI centuries (beginning)
N.А. Khrenov. Desacralisation of the Russian revolution of 1917 as a problem today: M. Gorky's novel "Life of Klim Samgin" in this perspective (beginning)
Analytics
HIGH ART IN CONTEMPORARY CULTURE (E. Shapinskaya's Section)
E.N. Shapinskaya. Monster as a cultural hero: representations of monstrosity in popular culture (beginning)
E.N. Shapinskaya. Education in the digital age: learning or entertainment?
CULTURAL REFLECTIONS
N.А. Khrenov. The founders of the discursive in the Russian cinema and their followers: from Tarkovsky to Zvyagintsev (ending)
V.I. Grachev. Information-isomorphic basis of communicative paradigm of modern culture
V.G. Vlasov, N.Yu. Lukina. Stanze 1, stanze 2, 3, 4… From talks of the philologist with researcher of art
РЕПУБЛИКАЦИЯ
A.Ya. Flier. The birth of the home: the spatial self-determination of primitive man
Information
NEW BOOKS
Applied cultural studies. Encyclopedia
---
Information on a forthcoming issue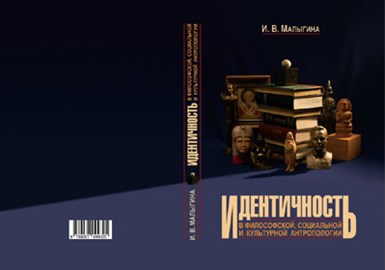 Malygina I.V. Identity in philosophical, social and cultural anthropology: textbook. 2nd ed. — M.: OOO Publishing house "the Soglasie", 2018. — 240 p.

The manual is intended for students of undergraduate and graduate programs in the framework of training "cultural studies" in the textbook on the basis of an interdisciplinary approach reveals the philosophical, sociological and psychological aspects of the phenomenon of identity; substantiates the productivity of complementarity of traditionally opposed methodologies in the study of ethno-cultural phenomena and processes; reveals the basic functions and structure of ethno-cultural identity in its actual and; historical forms of ethno-cultural identity and regularities of its historical dynamics are analyzed; dominant vectors of transformation of ethno-cultural identity in the conditions of globalization are designated. In the context of the mentioned problems the phenomena of cultural memory, ethnocentrism, nationalism, principles of intercultural communication in the modern world are analyzed. The textbook pays special attention to Russian identity, its historical evolution and modern transformations.
The manual includes a set of control questions and tasks aimed at strengthening and deeper assimilation of knowledge in the process of independent work of students. The manual is recommended for use in the implementation of educational programs of undergraduate (Sections II–IV) and graduate (Sections I–IV).

CONTENT

Introduction
Section I. Identity as an interdisciplinary problem
1.1. Identity as an object of philosophical knowledge
Identity as a characteristic of being
Identity as self-determination of personality
Epistemological approach to understanding identity
Anthropological approach to the interpretation of identity
"Discovery" of the social nature of identity
From the philosophy of identity to the philosophy of difference
1.2. Identity as a social phenomenon
Mechanisms of formation and social functions of identity
Individual and collective forms of social identity and their correlation
Dynamics of structural components of social identity
1.3. Identity as a form of psychological adaptation
Psychological nature of identity
Identity as socialization and psychological adaptation
Identity as a psychological need
Partisipation as a universal mechanism of identification
Summary
Clarification of the concept
Section II
Ethno-cultural identity: essence and structure
2.1. Essence and nature of ethnicity
The interpretation of ethnic phenomena: a clash of methodologies
The heuristic potential of the "theory of ethnos" and the methodology of primordialism
Cognitive possibilities and limits of the "theory of ethnicity" and constructivist methodology
Research methodology the ethno-cultural identity: in search of resource complementarity
Adaptive function of ethno-cultural identity
2.2. Functional specificity of ethno-cultural identity
Differentiable function
Integrative function
Cultural memory as a mechanism of ethno-cultural integration
2.3. The structure of ethno-cultural identity: synchronic and diachronic aspects
Experience in structuring ethno-cultural identity: synchronic aspect
Sensory-emotional component
The cognitive component
Mental component
Dynamic aspect of the structure of ethno-cultural identity
Section III
Genesis of ethno-cultural identity and evolution of its historical forms
Universal tendencies and regularities of the dynamics of ethnic and cultural identity
The interdependence of socio-interactive and personal processes
3.1. Online generic ethno-cultural identity and its expression in cultural forms of archaic society
Totem partisipation as the first historical form of cultural identity
Differentiation and complication of identification bases in the conditions of archaic culture
Summary
3.2. Synthesis of genetic and socio-cultural bases in the structure of ethnic identity
Transformation of the kinship paradigm in the context of ethnic identity
Culture as the basis of identity
Dynamics of ethnic identity: Russian experience
3.3. The simultaneity and precedent character of national identity
Summary
Hierarchical structure of national identity
Nationalism as a historical form of ethno-cultural identity
Universal features and socio-cultural features of Russian nationalism
Summary
Section IV
Ethno-cultural identity in the context of globalization: Universal trends and Russian specifics
Identity crisis: signs, reasons, Russian specifics
Current vectors the dynamics of the Russian identity
Russia's civilizational identity: between West and East
Localization of cultural foundations of identity as a trend in the modern history of Russia
The phenomenon of regional identity
Control questions and tasks
List of references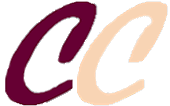 ISSN 2311-3723
Founder:
OOO «Soglasie» publisher
Publisher:
Scientific Association of Culture Researchers
Official registration № ЭЛ № ФС 77 – 56414 от 11.12.2013
The magazine is indexed:

Issued quarterly in electronic form only
Issue produced by:
Editorial Director
A. Flier
Editor in Chief
T. Glazkova
Head of IT Center
A. Lukyanov
Our banner:

Our e-mail:
cultschool@gmail.com
Our Facebook account: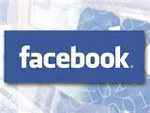 OUR PARTNERS: