Hypotheses:
THEORY OF CULTURE
V. M. Rozin. Postculture as the basis for the distinction of the concepts of culture
Discussions:
In SEARCH of the MEANING of HISTORY and CULTURE (A. Ya. Flier's Section)
A. Ya. Flier. Phenomenon of cultural form
N. A. Khrenov. On the way to «Posthuman»: anthropological, mythological and artistic potential of the puppet (beginning)
V. I. Grachev. Information-rhizomorphic basis of the communicative paradigm of modern culture 4 (ending)
Analytics:
HIGH ART IN a CULTURE of MODERNITY (E. N. Shapinskaya's Sectoin)
E. N. Sapinska, A. A. Lisenkova. Education vs neo-enlightenment: some trends in digital culture
N. Yu. Lukina. About the beauty of antique statues, Picassos and traffic lights
CULTURAL REFLECTIONS
N. A. Khrenov. Culture of the twentieth century: theatrical experiments in the era of escalating mass communication (beginning)
M. A. Poletaeva. Evolution of ideas about the «alien»
V. V. Breitburg. The principle of clip thinking when creating musicals
REVIEWS, MESSAGES, MATERIALS
M. I. Kozyakova. Review of the book by A. S. Zapesotsky «The Formation of global culture and conflicts of civilizations»
E. N. Polyudova. Modern cultural research as a book of reflections: reflections on the book of E. N. Shapinskaya «Philosophy of music»
---
Announcement of the next issue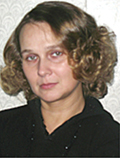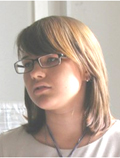 Surova Ekaterina Eduardovna,
Doctor of Philosophy, Professor,
St. Petersburg State University
e-mail: esurova2005@mail.ru

Vasilieva Marina Alexandrovna,
Graduate student of the Institute of Philosophy,
St. Petersburg State University
e-mail: ma.vasilyeva@gmail.com
"Identification Compositions"
of the Contemporary Socio-Cultural Reality

Abstract: The article discusses two views of contemporary cultural reality, developed under the concepts of mass culture and identity studies. Special attention is paid to the complexity and diversity of contemporary culture which analysis requires a new research position. To get a more complete and in-depth analysis of complex cultural phenomena authors propose a new approach they is based on combining the concepts of mass culture, personalistic identity and virtual communities.

Key words: mass culture, identity, personalism, personalistic identity, cluster.

[1] Hoffman I. The Presentation of Self in Everyday Life. M.: Canon-press-c, 2000.
[2] Beck U. Risk Society: Towards a New Modernity. M.: Progress-Tradition, 2000. P. 106.
[3] Mounier E. The Personalist Manifesto. M.: Respublica, 1999, P. 493.
[4] McLuhan M. The Gutenberg Galaxy: The Making of Typographic Man. Kiev: Nika-Center, 2003.
[5] Mounier E. Ibidem.
[6] McLuhan M. Ibidem.
[7] Elias N. Society of Individuals. M.: Praxis, 2001.
[8] Rheingold H. Smart Crowd: the Next Social Revolution. M.: Fire-Press, 2006, P. 122
[9] Anderson B., Imagined Communities. M.: Canon-press-c, 2001.
[10] Ortega y Gasset J. The Revolt of the Masses. // Ortega y Gasset H. Aesthetics. Philosophy of Culture. M.: Arts, 1991, P. 318.
[11] Ortega y Gasset J. Ibidem
[12] Baudrillard J. Consumer Society. M.: Respublica, 2006.
[13] Adorno T., Horkheimer M. Dialectic of Enlightenment. Philosophical Fragments. M. – St.Petersburg: Medium, Juventa, 1997.
[14] Baudrillard J. Ibidem
[15] Kagan V. Cultural Landscape and the Soviet Ecumene. M.: NLO, 2001.
[16] Florida R. The Creative Class: People Who Change the Future. M.: Classics-XXI, 2005.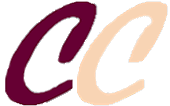 ISSN 2311-3723
Founder:
OOO «Soglasie» publisher
Publisher:
Scientific Association of Culture Researchers
Official registration № ЭЛ № ФС 77 – 56414 от 11.12.2013
The magazine is indexed:

Issued quarterly in electronic form only
Issue produced by:
Editorial Director
A. Flier
Editor in Chief
T. Glazkova
Head of IT Center
A. Lukyanov
Our banner:

Our e-mail:
cultschool@gmail.com
Our Facebook account: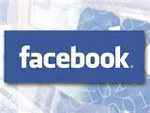 OUR PARTNERS: