Hypotheses
CULTURE AND LIFE
V.M. Rozin. Life as understanding being


Discussions
SEARCHING THE MEANING OF HISTORY AND CULTURE (A.Ya. Flier's Section)
A.Ya. Flier. Art in culture or culture in art?
N.А. Khrenov. Revolution and culture: desacralisation of revolution in Russian cinema of the turn of XX-XXI centuries (continuation)
N.А. Khrenov. Desacralisation of the Russian revolution of 1917 as a problem today: M. Gorky's novel "Life of Klim Samgin" in this perspective (continuation)
V.I. Grachev. Information-isomorphic basis of communicative paradigm of culture 2


Analytics
HIGH ART IN CONTEMPORARY CULTURE (E. Shapinskaya's Section)
E.N. Shapinskaya. Monster as a cultural hero: representations of monstrosity in popular culture (ending)
E.N. Shapinskaya. Eternal values of cultural heritage, creativity and interpretative dyslexia (interview with O. Stefanov)
CULTURAL REFLECTIONS
N.А. Khrenov. Culture and game: activation of the game instinct in the era of transition from the middle ages to Imperial Russia (beginning)
V.G. Vlasov, N.Yu. Lukina. Stanze 5, 6, 7, 8… From talks of the philologist with researcher of art
V.I. Grachev. Cultures the phenomenon of apophatic "the Dialectics of myth" by A. F. Losev in the context topochron-axiogenic paradigm of culture
A. N. Kovalev. Divine proportion in search of the Renaissance (beginning)
REPUBLICATION
A.Ya. Flier. The birth of the temple: the experience of human self-determination in time (beginning)
---
Information on a forthcoming issue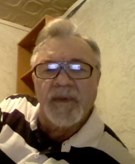 Grachev Vladimir Innokentievich,
Doctor of Cultural Studies, Professor
Leningrad state
University of. A.S. Pushkin
e-mail: vig1947@mail.ru
Information-isomorphic basis of communicative paradigm of modern culture
Abstract. The article deals with the state of modern culture from the standpoint of the communicative-axiogenic paradigm in the framework of the theory of "axiological communicology". Describes the author's method paradigmal-axiological analysis of modern networks and systems of social and cultural communication their information and rithmomachia polyvalent structure.
Keywords. Communicology, sociocultural communications, substance, entropy, information, rhizome, energy, substrate, cultural studies, philosophy, paradigm, axiology, value, tradition, chronotope, topochron, torsion field


[1] Values and communication in modern society. SPb.: SPGPU, 2012. 220 p.
[2] Grachev V. I. Communications – Values – Culture (experience of information and axiological analysis): St. Petersburg.: Asterion, 2006. 248 p.; Grachev V. I. Modern art culture: paradigm or discourse?! (comparative axiological analysis). SPb.: Asterion, 2016. 274 p.; Grachev V. I. Komunikativno-axiogenic paradigm of culture in modern Russian cultural studies (in print.).
[3] Lotman, Y. M. Culture and explosion. M.: Gnosis, 1992.
[4] Dewey J. Experience and nature. M., 1976.
[5] Hegel G. F. lectures on the history of philosophy, Vol. 1. SPb.: Science, 1993. 449 p.
[6] Kuhn T. S. the Structure of scientific revolutions. M.: Progress, 1977. P. 11.
[7] Y. B. Borev Socialist realism: the view of a contemporary and modern look. M.: as: Olympus, 2008. 465 p.
[8] Lotman Yu. M. Decree. Op.
[9] Flier A. J. Culture as a scientific paradigm // Culture culture. 2015. No. 2.
[10] A. Genis, the tower of Babel. The art of the present time. M.: Nezavisimaya Gazeta, 1997.
[11] Tulchinsky G. L. Freedom and sense. A new shift in the humanitarian paradigm. SPb.: Alethea, 1992. 462 p.
[12] Vasilkova V. V. Order and chaos in the development of social systems (Synergetics and theory of social self-organization). SPb.: DOE, 1999. 480 p.
[13] Grachev V. I. Axiogenic properties of information in the system of socio-cultural communications // Bulletin of LSU named after A. S. Pushkin ser. Philosophy. 2012. No. 3. P. 91-98.
[14] schrödinger E. What is life in terms of physics? M.: IL, 1947. P. 105.
[15] Wiener N. Cybernetics and society M.: IL, 1958. P. 49.
[16] Shannon K. Works on information theory. M.: IL, 1966.
[17] L. Pullian information Theory and science. M.: IL, 1968.
[18] Schroedinger, E. The Decree. Op. P. 106.
[19] Louis de Broglie. Revolution in physics. M.: Atomizdat, 1965.
[20] Sokolov A.V. Philosophy of information: professional-worldview textbook. SPb.: Spbguki, 2010. 543 p.
[21] Rorty R. Philosophy and the mirror of nature. Novosibirsk: Publishing house novosib. UN-TA, 1997.
[22] M. V. Maasai Curriculum vitae paradigmal images and symbols of epochs and civilizations. Monograph. Simferopol: SHARE, 2011. P. 67.
[23] Weill Peter. Art of management. M.: News, 1993. P. 104.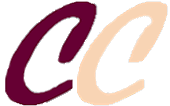 ISSN 2311-3723
Founder:
OOO «Soglasie» publisher
Publisher:
Scientific Association of Culture Researchers
Official registration № ЭЛ № ФС 77 – 56414 от 11.12.2013
The magazine is indexed:

Issued quarterly in electronic form only
Issue produced by:
Editorial Director
A. Flier
Editor in Chief
T. Glazkova
Head of IT Center
A. Lukyanov
Our banner:

Our e-mail:
cultschool@gmail.com
Our Facebook account: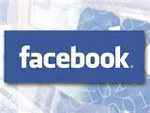 OUR PARTNERS: