Hypotheses:
THEORETICAL REVIEW
E.A. Orlova. Concepts of identity/identification in socio-scientific knowledge
Discussions:
IN SEARCH OF THE MEANING OF HISTORY AND CULTURE (A.Ya. Flier's rubric)
A.Ya. Flier. Culture as the basis of identity
N.A. Khrenov. The Russian Revolution from the point of view of the transitional situation in the history of culture. Rehabilitation of the Imperial complex as a consequence of the period of reaction in the history of the Revolution (continued)
V.M. Rozin. From the views of L.S. Vygotsky to the modern concept of development
Analytics:
CULTURAL REFLECTIONS
A.Ya. Flier. Accumulation and transmission of social experience. Socio-cultural reproduction
N.A. Khrenov. Culture and Technology: from the organ projection of E. Kappa to the objectification of Hegel's spirit (Semiotic turn in the culture of the twentieth century) (continued)
V.M. Rozin. Personality formation: the role of the social environment and the work of the individual's consciousness
VIEWS
A.Ya. Flier. Culture as a survival system and its 5 strategies
A.P. Markov. Traditional Values – "New Ethics": the Global Conflict of Logos and Chaos
---
Announcement of the next issue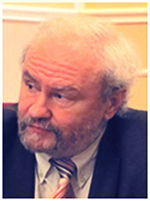 Flier Andrey Yakovlevich,
Doctor of Philosophy, Professor,
Chief Researcher
Lykhachev Russian Research Institute
for Cultural and Natural Heritage
e-mail: andrey.flier@yandex.ru
Culture and ideology: a "public person" and a "private person"
Abstract. The article deals with a complex system of relations between culture and ideology, public and private versions of ideology, culture, identity, fragmented state of culture and ideology of modern man, cultural attitudes as a form of internal moral ideology of the individual, culture as a spectacle of social interactions, as well as the role of culture and ideology in historical process.

Keywords. Culture, ideology, "public man" and "private person", multiple identity, ideological fragmentation, professional specialization, performance of social relations.

[1] Marx, Karl. Zur Kritik der politischen Ökonomie. Berlin: Verlag von Franz Duncker, 1859 (Marx K. To the Critique of Political Economy // K. Marx and F. Engels. Op. Ed. The 2 nd. Vol. 13. P. 1-167).
[2] Durkheim, Emile. De la division du travail social. Paris: PUF, 1893 (Durkheim E. On the Division of Social Labor. Method of Sociology. Moscow: Nauka, 1991. 575 p.).
[3] Touraine, Alain. La Societé post-industrielle. Naissance d'une société. Paris: Denoël Gonthier, 1969. 315 рр.; Toffler, Alvin. Future Shock. N.Y.: Bantam Books, 1970 (Toffler E. Futurshok. Moscow: Lan, 1997. 464 p.); Bell, Daniel. The Coming of Post-industrial Society: A Venture of Social Forecasting. N.Y.: Basic Books, 1973 (Bell D. The Future Post-Industrial Society. M.: Academiya, 1999. 578 p.); Fukuyama, Francis. The End of History and the Last Man. N.Y.: Free Press, 1992 (Fukuyama F. The End of History and the Last Man. Moscow: AST, Yermak, 2004. 488 p.) и др.
[4] See for details: Ideology [e-resource] // Wikipedia. URL: https://ru.wikipedia.org/wiki/ Идеология/.
[5] Gramsci, Antonio Francesco. Quaderni del carcere. Torino: Einaudi, 1947 (Gramsci A. Prison Notebooks // Gramsci A. Selected Works. In 3 vols. Vol. 3. Moscow: Izd. Inostrannoy literatury, 1959. 371 p.).
[6] See, for example: Sennet, Richrd. The Fall of Public Man. N.Y.-London: W.W. Norton & Co., 1974 (Sennet R. The Fall of Public Man. Moscow: The Logos,2002. 424 p.).
[7] See, for example: Yadov V.A. Social Identification in Crisis Society//Sociological Journal 1994. № 1. Pp. 35-52; Malakhov V.P. Nostalgia for Identity//logos: Philosophical and Literary Magazine. 1999. № 3. Pp. 8-12; Klimov I.Ye. Personal Mechanisms of Occurrence of the Crisis of Identity//Transformation of Identification Structures in Modern Russia. Moscow: Moscow Public Science Foundation, 2001. Pp. 54-81; Malygina I.V. In the Maze of Self-Determination: the Experience of Reflection on the Theme of Ethno Identity. Moscow: MGUKI, 2005; Danilova E.N. Social Identification in a Transforming Society//Social Transformation in Russia: Theories, Practices, Comparative Analysis. M.: Flinta, 2005. Pp. 324-364 and other.
[8] See: Sennet, Richrd. Op. cit.; and also: Flier A.Ya. Cultural Roles in Social Action Processes//Issues of Cultural Studies. 2013. № 1. P. 12-19; Flier A.Ya. History of Culture as Change of Dominant Types of Identity//Personality. Culture. Society. 2012. Vol. 14. Vol. 1 (69-70). Pp. 108-122 and Vol. 2 (69-70). Pp. 99-108.
[9] Durkheim, Emile. Op. cit.
[10] Debord, Guy Ernst. La Société du spectacle. Paris: Buchet-Chastel, 1967 (Debord Г. Society Performance. Moscow: Logos-Radek, 2000. 184 p.).
[11] See: Flier A.Y. Experience in Modeling Culture as a Social System // Znaniye. Ponimaniye. Umeniye. 2016. № 2. Pp. 113-124.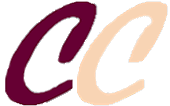 ISSN 2311-3723
Founder:
OOO «Soglasie» publisher
Publisher:
Scientific Association of Culture Researchers
Official registration № ЭЛ № ФС 77 – 56414 от 11.12.2013
The magazine is indexed:

Issued quarterly in electronic form only
Issue produced by:
Editorial Director
A. Flier
Editor in Chief
T. Glazkova
Head of IT Center
A. Lukyanov
Our banner:

Our e-mail:
cultschool@gmail.com
OUR PARTNERS: