Hypotheses:
THEORY OF CULTURE
A.Ya. Flier. The phenomenon of prestigious consumption
Discussions:
IN SEARCH OF THE MEANING OF HISTORY AND CULTURE (A.Ya.Flier's Section)
A.Ya. Flier. Structuring culture according to the methods of social regulation
N.A. Khrenov. A sociological turn in science. About the art of the XIX century: I. Ten's concept as an anticipation of the cultural turn (continued)
V.M. Rozin. Non-traditional, socio-cultural interpretation of the book by Meer Shalev "Fontanella" (ending)
Analytics:
HIGH ART IN MODERN CULTURE (E.N. Shapinskaya'sSection)
E.N. Shapinskaya. "Storytelling" as a form of narrative in Modern Popular culture
CULTURAL REFLECTIONSBY
A.Ya. Flier. Historical transformation of culture from admiration of the past to aspiration to the future
N.A. Khrenov. A man in a pandemic situation: excursions into history (beginning)
V.M. Rozin. Love in culture and family: yesterday and today (based on the novel by Meir Shalev "Two bears Came out of the forest")
V.I. Grachev. Knowledge and information in modern Cultural Studies: Paradoxes of similarities and differences of content
---
Announcement of the next issue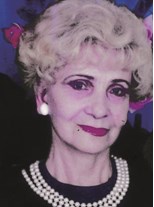 Golovanova Vera Georgievna
PhD in philosophy, Professor of the University of
World Economy and Diplomaty (Tashkent).
e-mail: verchik34@mail.ru
Culturology – other horizons
Abstract. The article offers to expand the area of Culturology. One direction of research – the cultural studies of country -study, i.e. the comparative analysis of the features of the cultural codes of new regions. The second direction – is related with the other type of awareness of familiar artifacts. This article present the features of a cultural model of Iceland.
Keywords. Strangenesses of the culture of the world, cultural code, hidden meaning, originality, a complex system, synergetics, violation of the superposition principle, mindset, self-creation.

[1] Zharikov E. Methodological analysis of the possibilities of optimization of scientific creativity. Kyiv: Kyiv Institute of civil aviation engineers.1968. P. 19.
[2] about the journal [Electronic resource] / / Culture of culture. URL: http://cult-cult.ru/about/
[3] Gogol N. V. Overcoat. The novel. M.: AST, 2010. P. 3.
[4] Kazhdan A. G. Byzantine culture. GL. III Power. M.: Science, 1968.
[5] P. A. Racer "we All came out of Gogol's "the Overcoat"" // problems of literature. 1968. № 2.
[6] Drach G. V., Shtompel O. M., Shtompel L. A., Korolev V. K. Culturology. Textbook. SPb.: Peter, 2013.
[7] Shklovsky V. Bowstring. About dissimilarity similar. M.: Fiction, 1970.
[8] Flier A.Ya. Culture for cultural studies: a textbook for undergraduates, postgraduates, doctoral students and applicants. M: Accord. 2015. Part 3.
[9] Ataullakhanov F. Science for sale...// Science and life 2011. No. 1 .P. 7.
[10] Benedict R. Chrysanthemum and the sword. Cultural models of Japan. M.: ROSSPEN, 2004. P. 12.
[11] Rapay K. Cultural code. M: Alpina Publisher, 2008.
[12]Kagan M. S., Synergetics and culture. Synergetics and methods of science.St. Petersburg, 1998; Grigorieva VOL.P. Synergetic model of Japanese culture. [Electronic resource] www.haikupedia.ru/григорьева2; Flier A. Ya. Culturogenesis. M: RICK, 1995; Flier A. Ya. Local cultural identity: the experience of systematization // Culture culture. 2018. No. 2.
[13] Steblin-Kamensky M. I. Culture Of Iceland. L.: Science, 1967. P. 4.
[14] Prigogine I., Stengers, I. Order from chaos. A new dialogue between man and nature. M.: Progress, 1986. P. 7.
[15] Sal R. these strange Icelanders. M.: Egmont Russia, 2004. P. 28.
[16]Hazinga J. Homo ludens. Man playing. SPb.: Ed. I. Limbach, 2015.
[17] Þorsteinsson B. Icelandic sagas and historical reality // Scandinavian collection. Tallinn: Eesti Raamavol. Vol. 3, 1958.
[18] Gurevich A. Ya., Edda and Saga. M.: Science, 1979.
[19]"The Elder Edda." Old Icelandic songs about gods and heroes. M.-L.: Publishing house of USSR Academy of Sciences, 1963.P. 60.
[20] Korolev K. Scandinavian mythology. Encyclopedia. M.: EKSMO, 2006. section III .
[21] Tsagarelli I. art Iceland // General history of art. M: Art. 1965. Vol. 6, book 1. P. 307.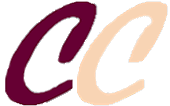 ISSN 2311-3723
Founder:
OOO «Soglasie» publisher
Publisher:
Scientific Association of Culture Researchers
Official registration № ЭЛ № ФС 77 – 56414 от 11.12.2013
The magazine is indexed:

Issued quarterly in electronic form only
Issue produced by:
Editorial Director
A. Flier
Editor in Chief
T. Glazkova
Head of IT Center
A. Lukyanov
Our banner:

Our e-mail:
cultschool@gmail.com
OUR PARTNERS: